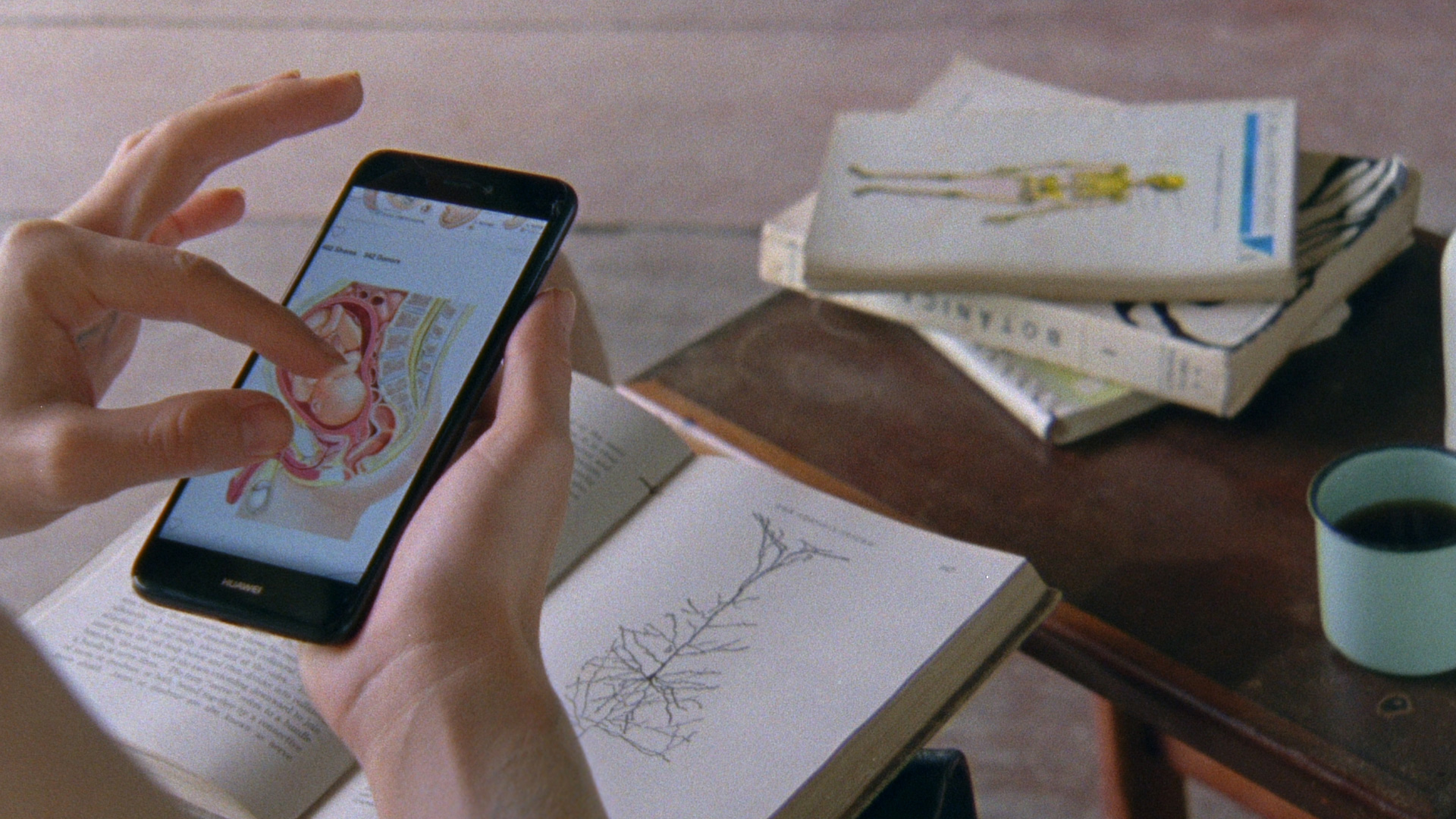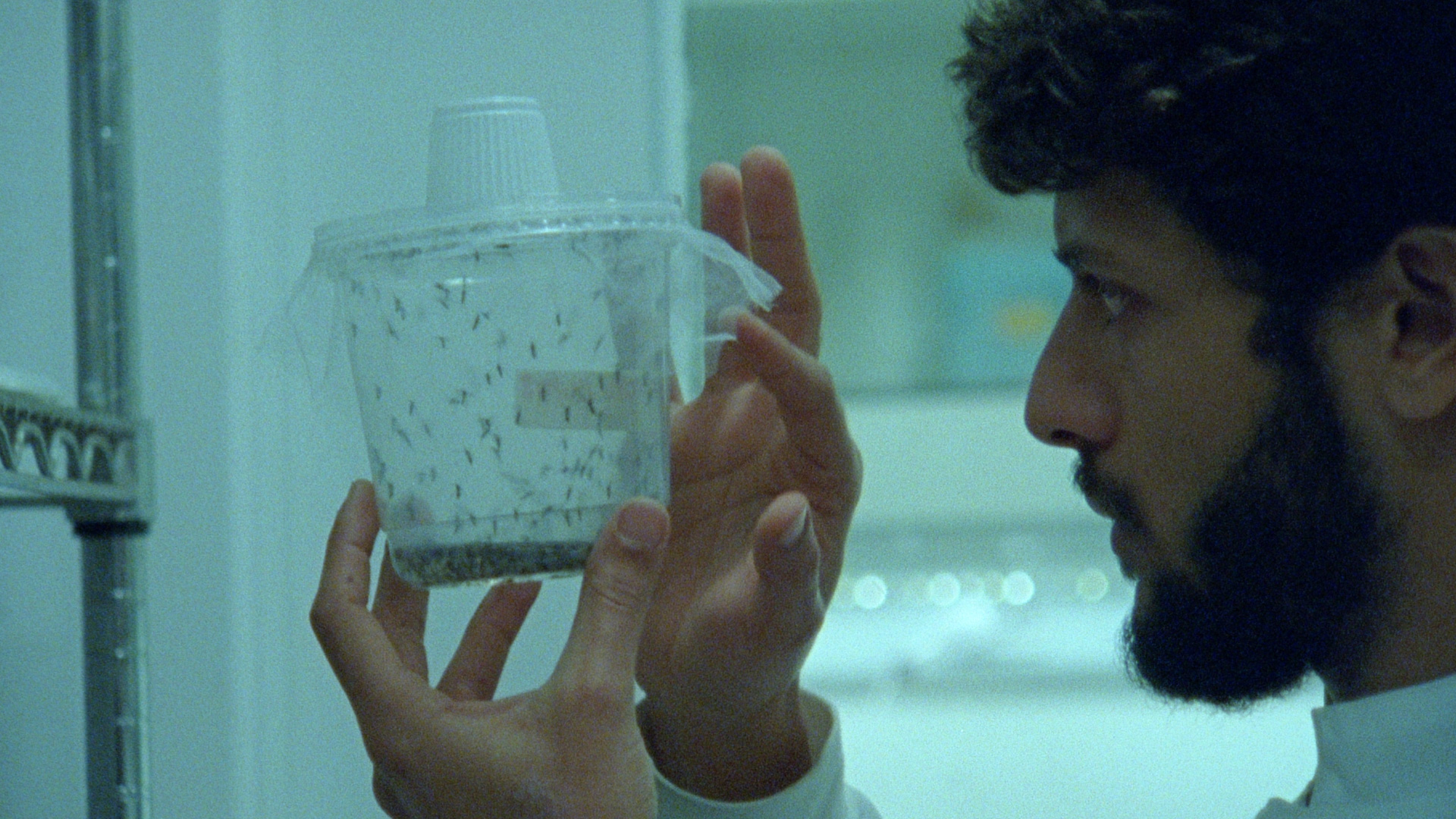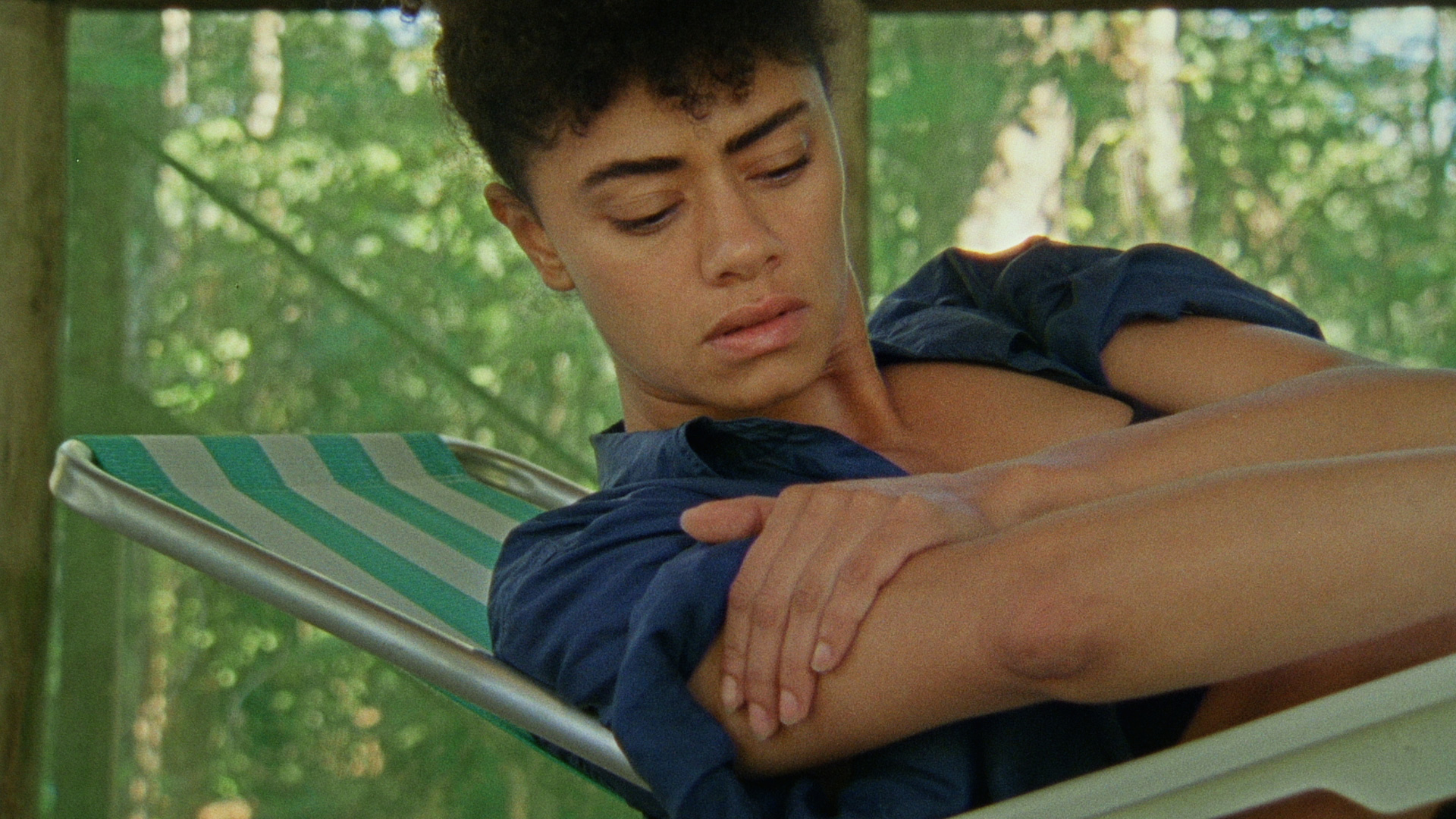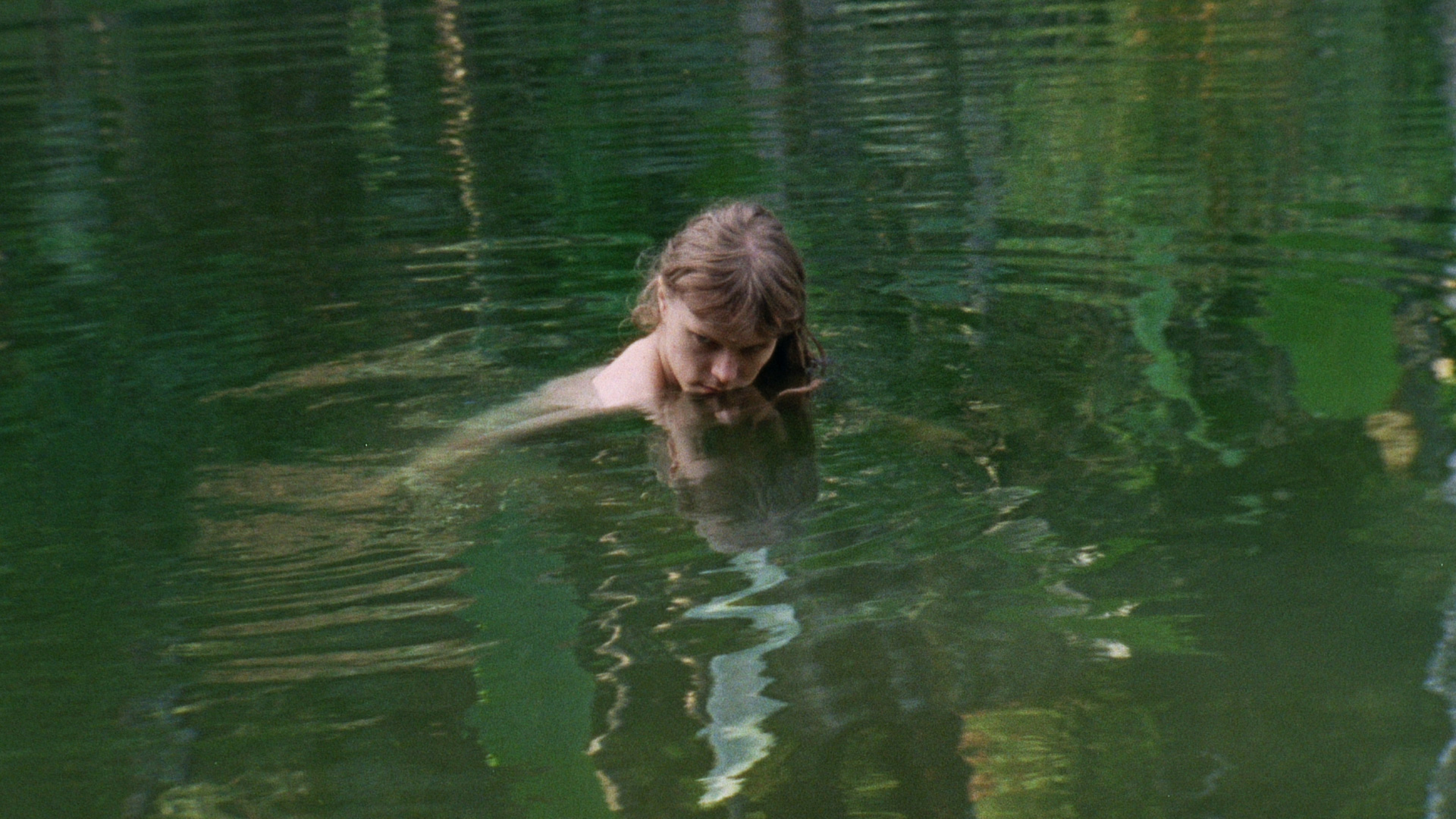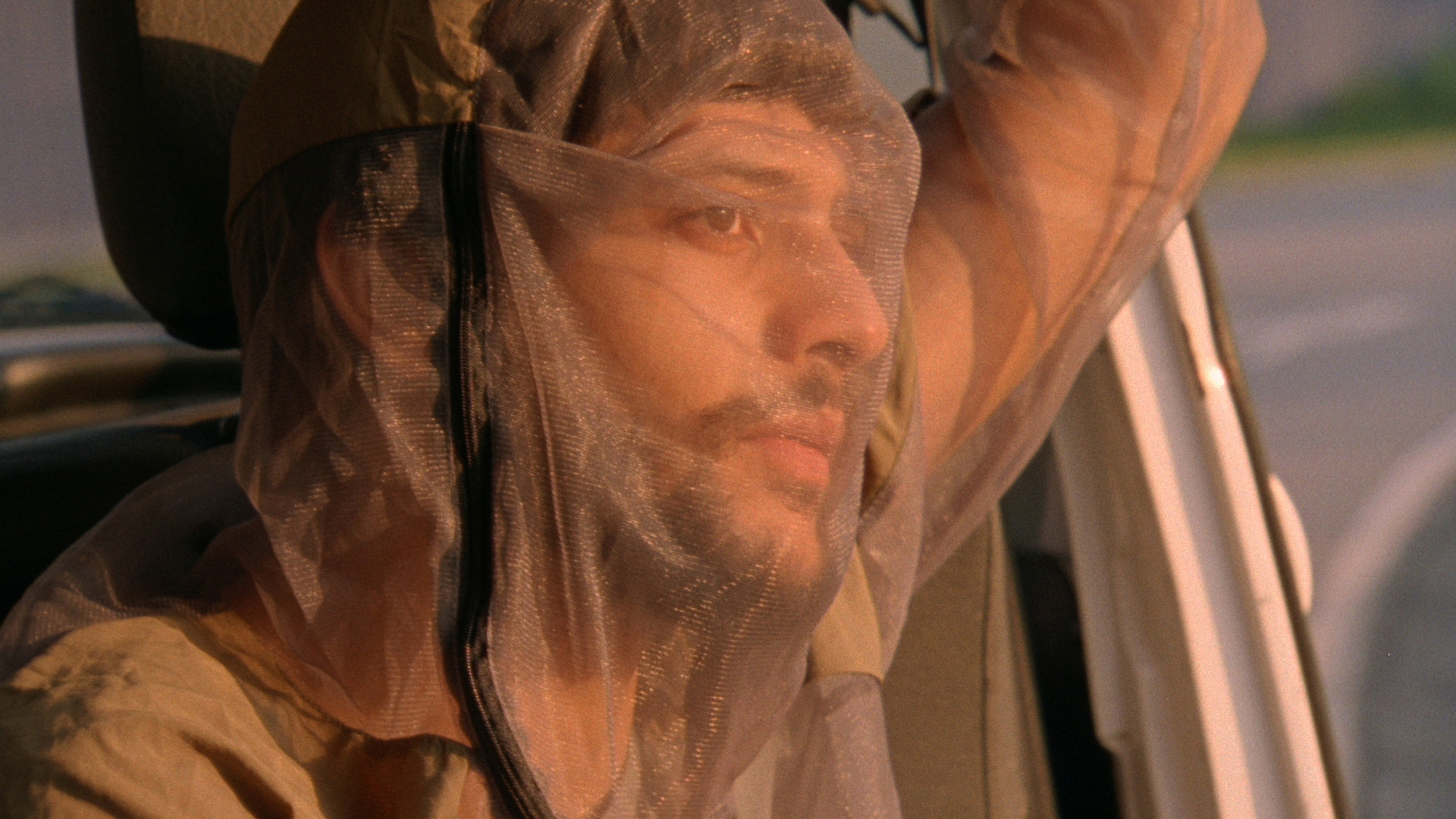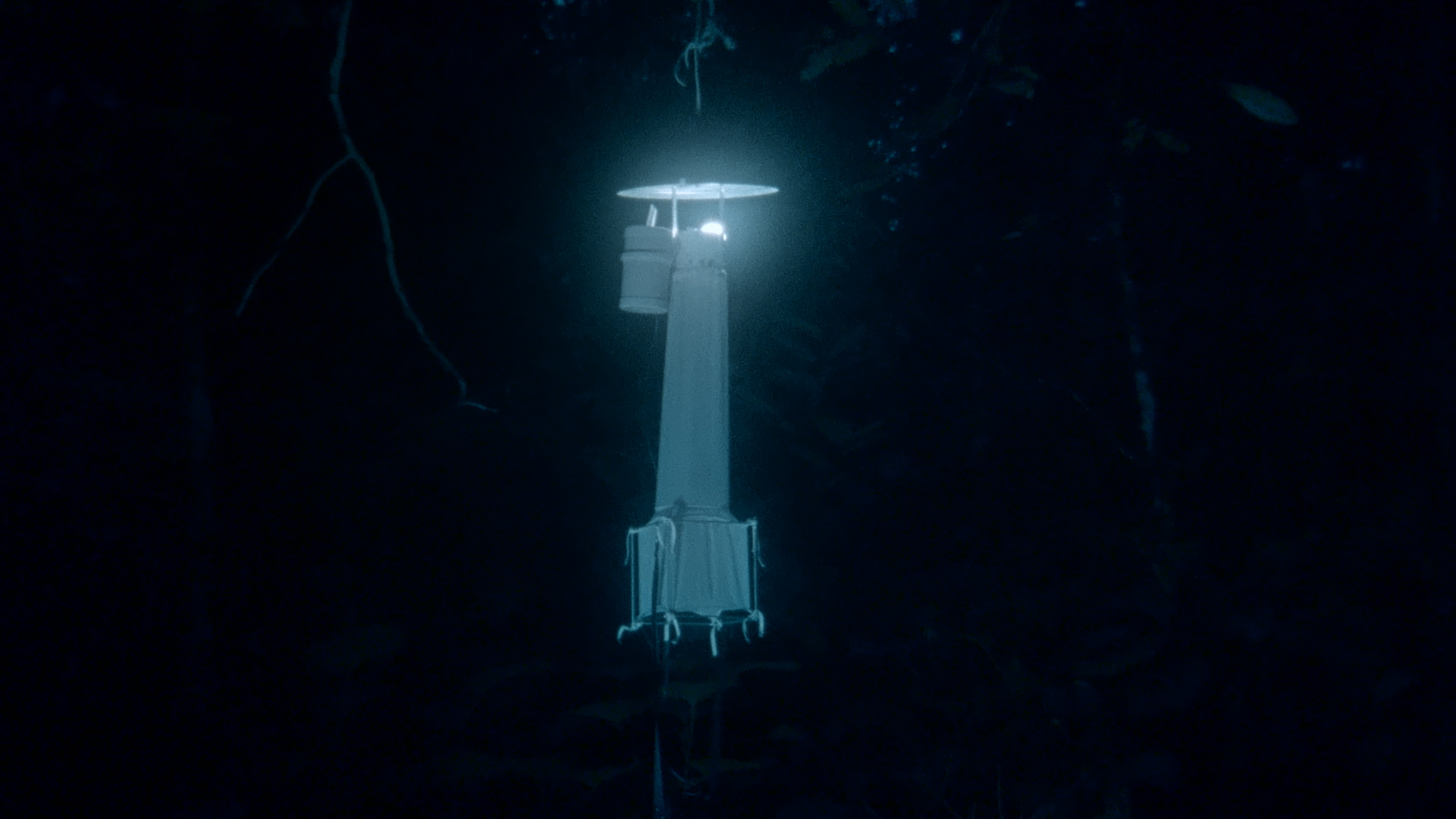 A Mordida
[The Bite]
A film by Pedro Neves Marques. 2019. Fiction, 26', super 16mm transferred to video, color, sound. Spoken in Portuguese. Portugal/Brazil.
Between a house in the Brazilian Atlantic Forest and a genetically-modified mosquito factory near São Paulo, a polyamorous relationship struggles to survive a mosquito-borne epidemic spreading across Brazil. While in the factory millions of genetically-modified mosquitos are born daily inside test tubes in order to fight the virus, the power dynamics between the three lovers only intensifies. The Bite is a film found somewhere between horror, science-fiction and a queer drama that points to intimacy as a possible future beyond past and present waves of violence. "Pedro Neves Marques' speculative short weaves a story of a polyamorous, non-binary relationship struggling to survive an epidemic of genetically modified killer mosquitos."
- Wavelengths, Toronto International Film Festival, 2019.
Premiere:
International premiere at Toronto International Film Festival - Wavelengths, 2019.
Awards:
Winner best international short film at Go Short Film Festival Nijmegen, Sicilia Queer Film Festival, MixBrasil Festival de Cultura e Diversidade (São Paulo); best second international short film Short Waves Film Festival Poznan; and Kodak Prize Moscow International Experimental Film Festival.
Praise:
"In Pedro Neves Marques's atmospheric, sci-fi-tinged fiction set against the backdrop of a crisis-stricken São Paulo, a team of biologists attempt to thwart a viral outbreak through the use of genetically modified mosquitoes, while, in a parallel story, three lovers living in rural seclusion resist the reactionary politics of a newly appointed conservative government. Marques imagines an anxious present in which the promise of a better tomorrow relies on new conceptions of intimacy, identity, and reproduction."
- Projections, New York Film Festival, 2019.
Credits:
Written and directed by Pedro Neves Marques
With Ana Flávia Cavalcanti, Alina Dorzbacher, Kelner Macedo, Luiz Felipe Lucas, Diogo Hayashi
Produced by Catarina de Sousa and Pedro Neves Marques
Director of Photography Marta Simões
Sound Recordings by Tales Manfrinato
Art Direction by Diogo Hayashi
Edited by Pedro Neves Marques
VFX by João Cáceres Costa
Sound Design and Mix by Pedro Góis
Color by Rita Lamas
Post-Production Studio Kino Sound Studio
Original Soundtrack, "A Mordida," by HAUT, 2019
With the kind support of Pérez Art Museum of Miami.
For screenings and sales please contact:
Distribution and Sales by Portugal Films - Portuguese Film Agency