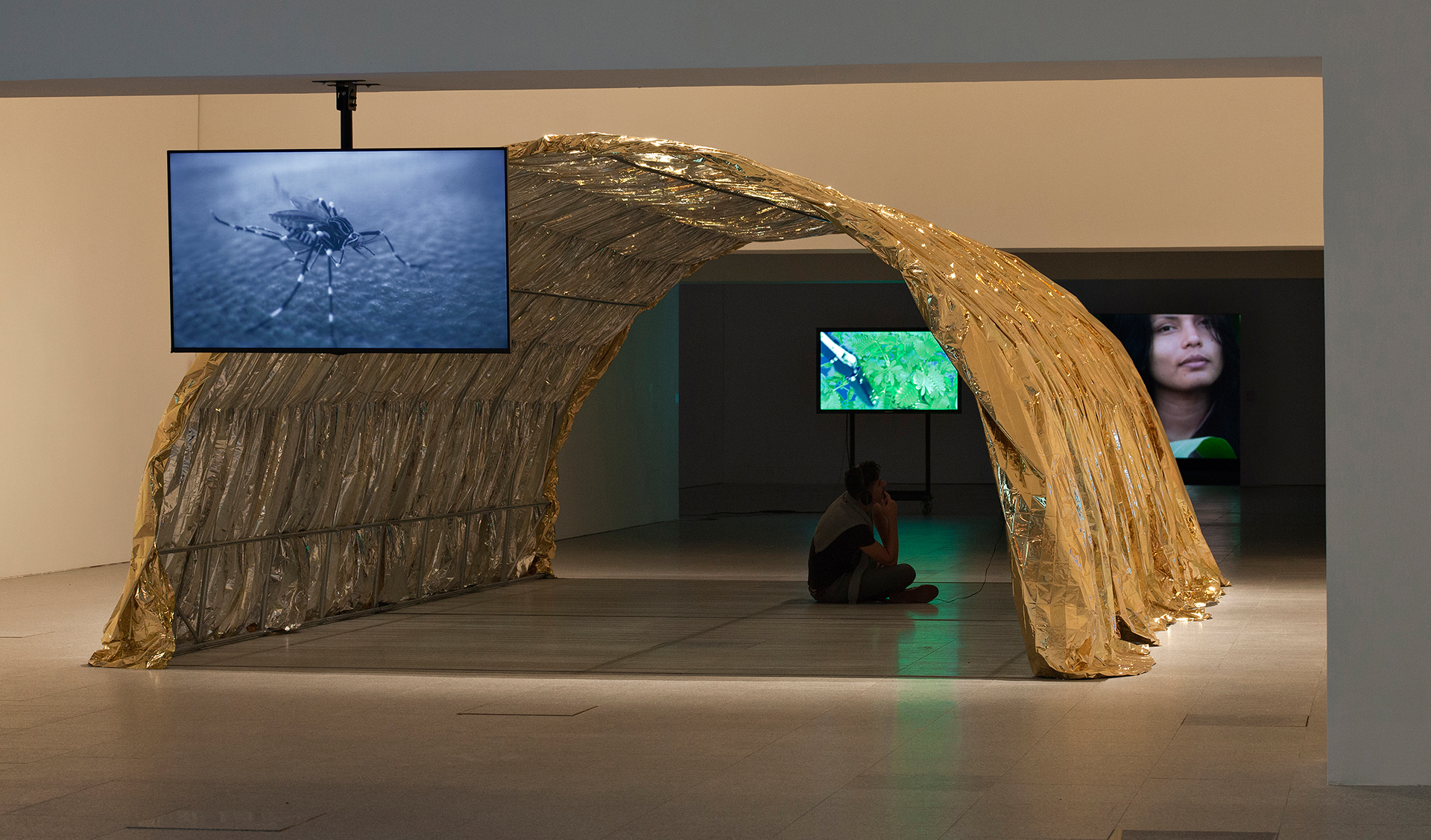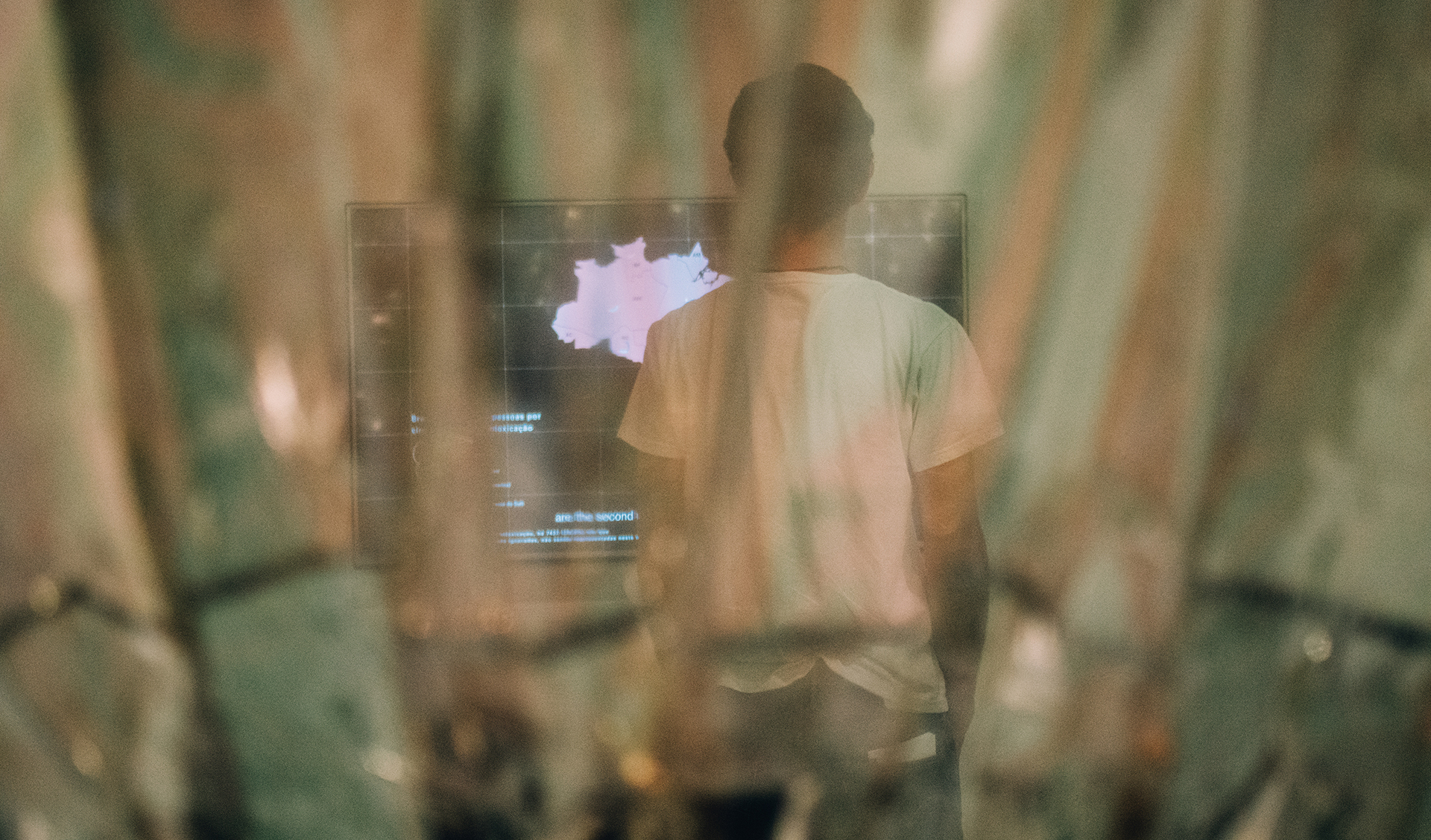 Untitled (Greenhouse/ Pipeline)

In collaboration with Nuno da Luz. 8 x 3 x 2.30 meters, metal structure, survival blankets. Installation photo at Museu Colecção Berardo, 2017.

This piece was made in collaboration with the artist and designer Nuno da Luz, based on a work originally made by the artist in 2015. Conceived as a large sound sculpture, this new work consists of a tunnel, reminiscent of a gas pipeline, made of survival blankets frequently used in assistance to refugees as well as for the exterior of space ships.