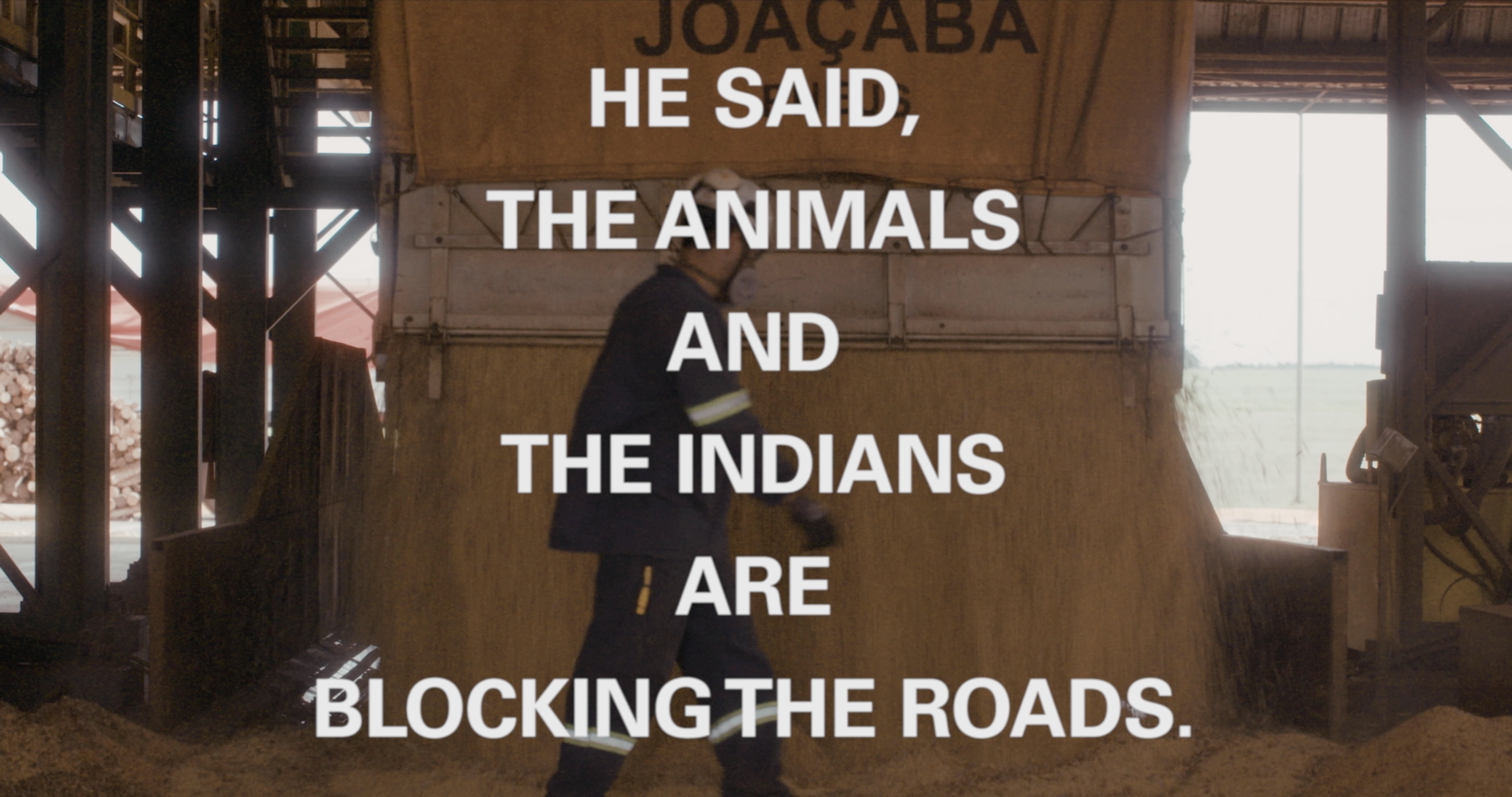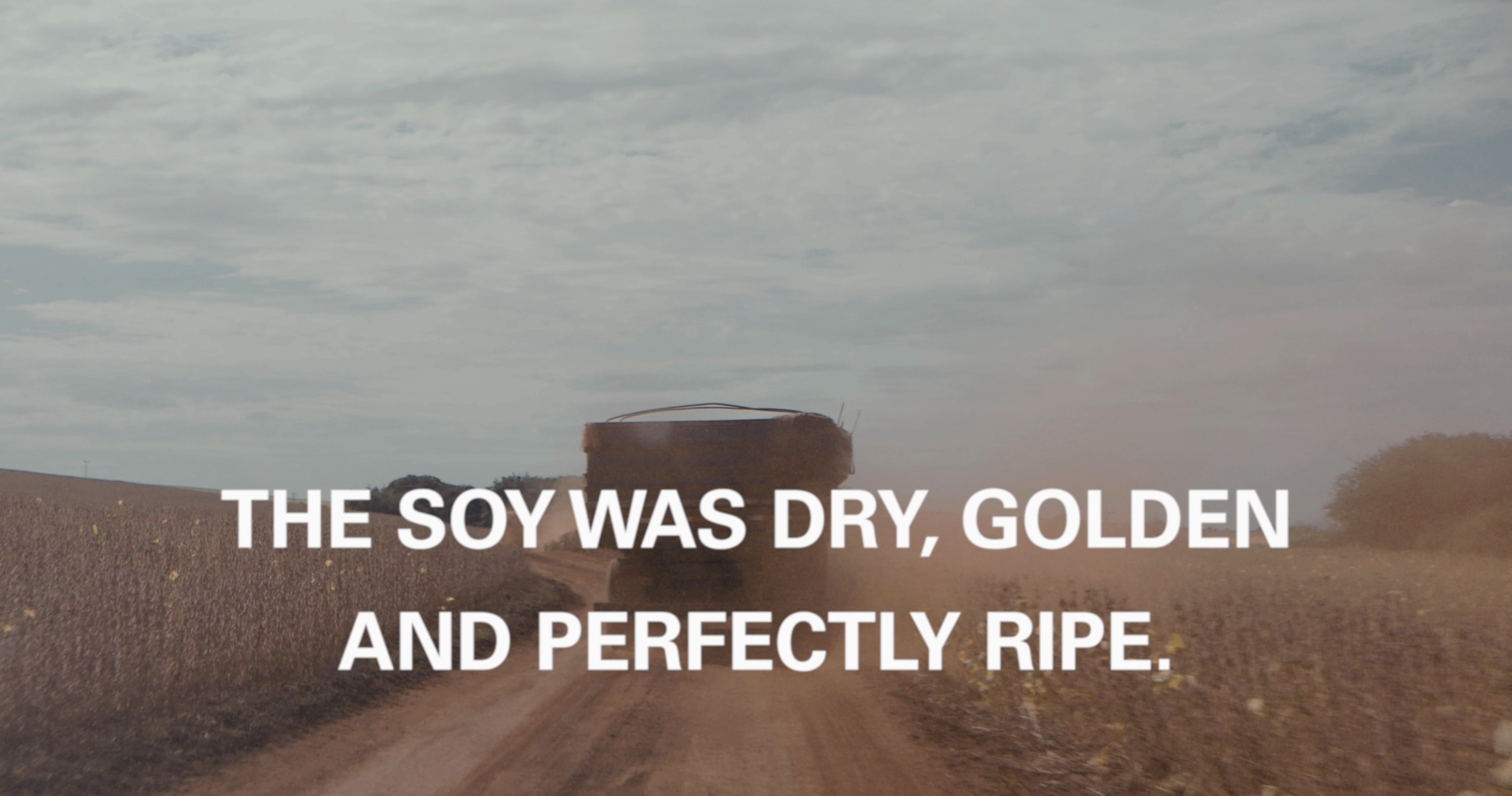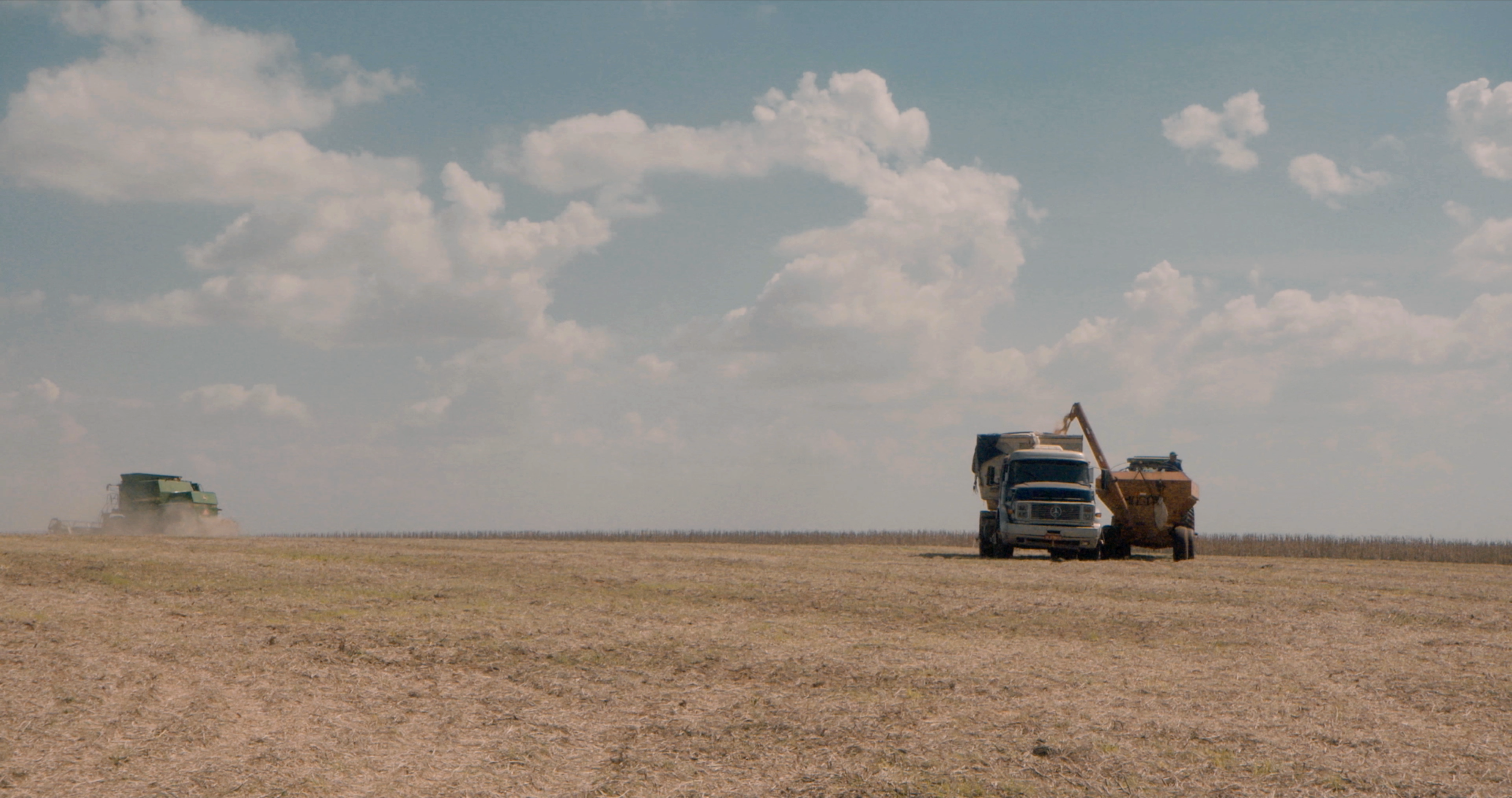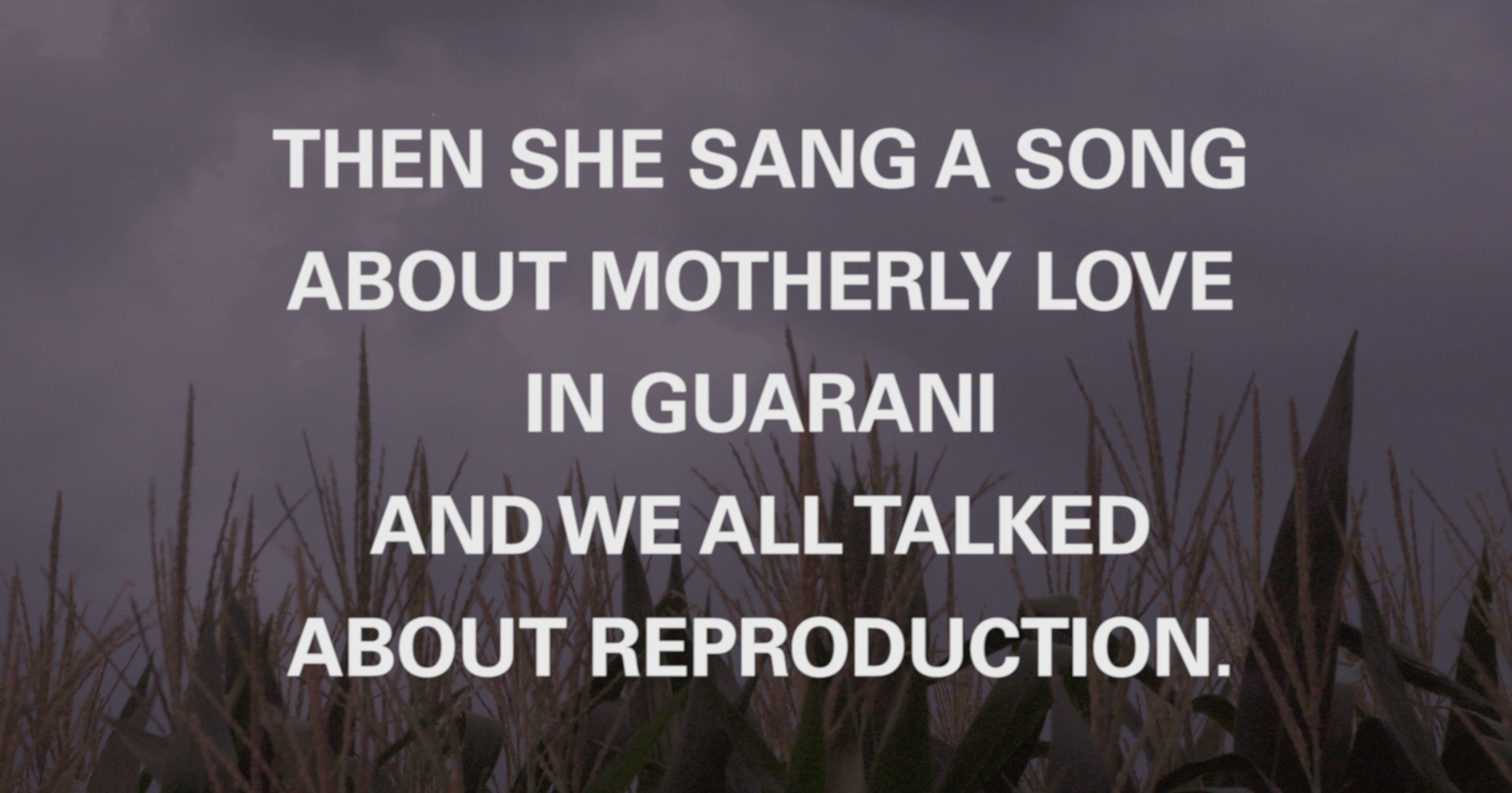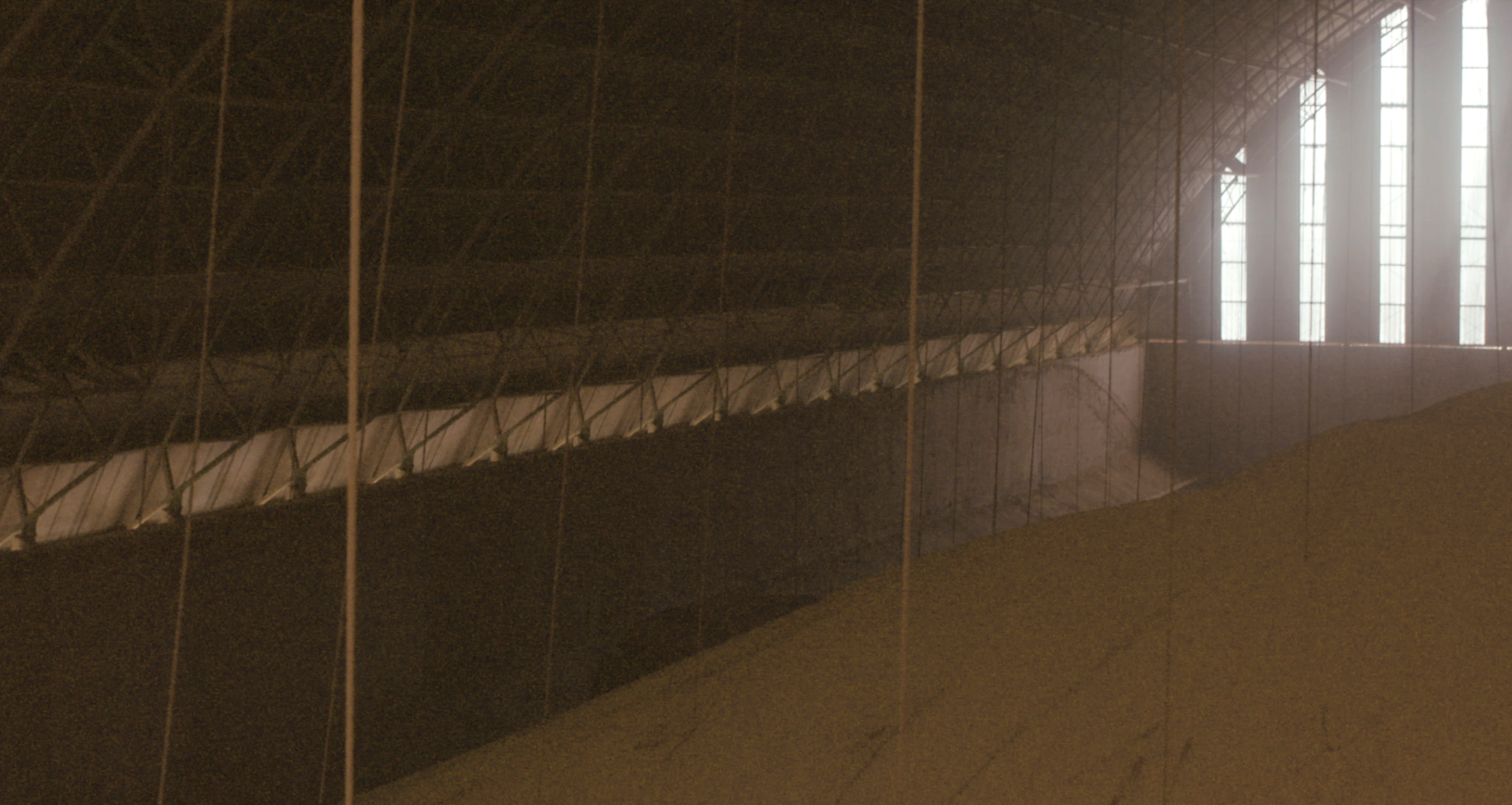 Learning to Live with the Enemy

2017. 9 min. 30 sec., 4K transfered to HD video, color, sound.

Shot in inner Rio Grande do Sul, Brazil, in a landscape transformed by the monoculture agriculture of mostly transgenic soy, maize, and sugar cane, the film follows the process of transforming soy crops into biodiesel, from the moment of harvest to the workflow of one of the main biodiesel processing factories in the region. A series of notes and reflections taken by the author are overlaid on the moving images. They ask: What kind of life lies in transgenic seeds? And what does it mean to live with the enemy?

Written, directed and edited by Pedro Neves Marques. Cinematography: Carolina Marsiaj Costa. Sound: Nuno da Luz. Field Producer: Catarina de Sousa. Assistant Directors: Catarina de Sousa, Mariana Silva. Assistant Producer: Nathalia Guinet. Produced by: Pedro Neves Marques and Capivara Filmes (Brazil). With the support of Fundación Botín (Spain), Museu Coleção Berardo (Portugal) and Oregaard Museum (Denmark).