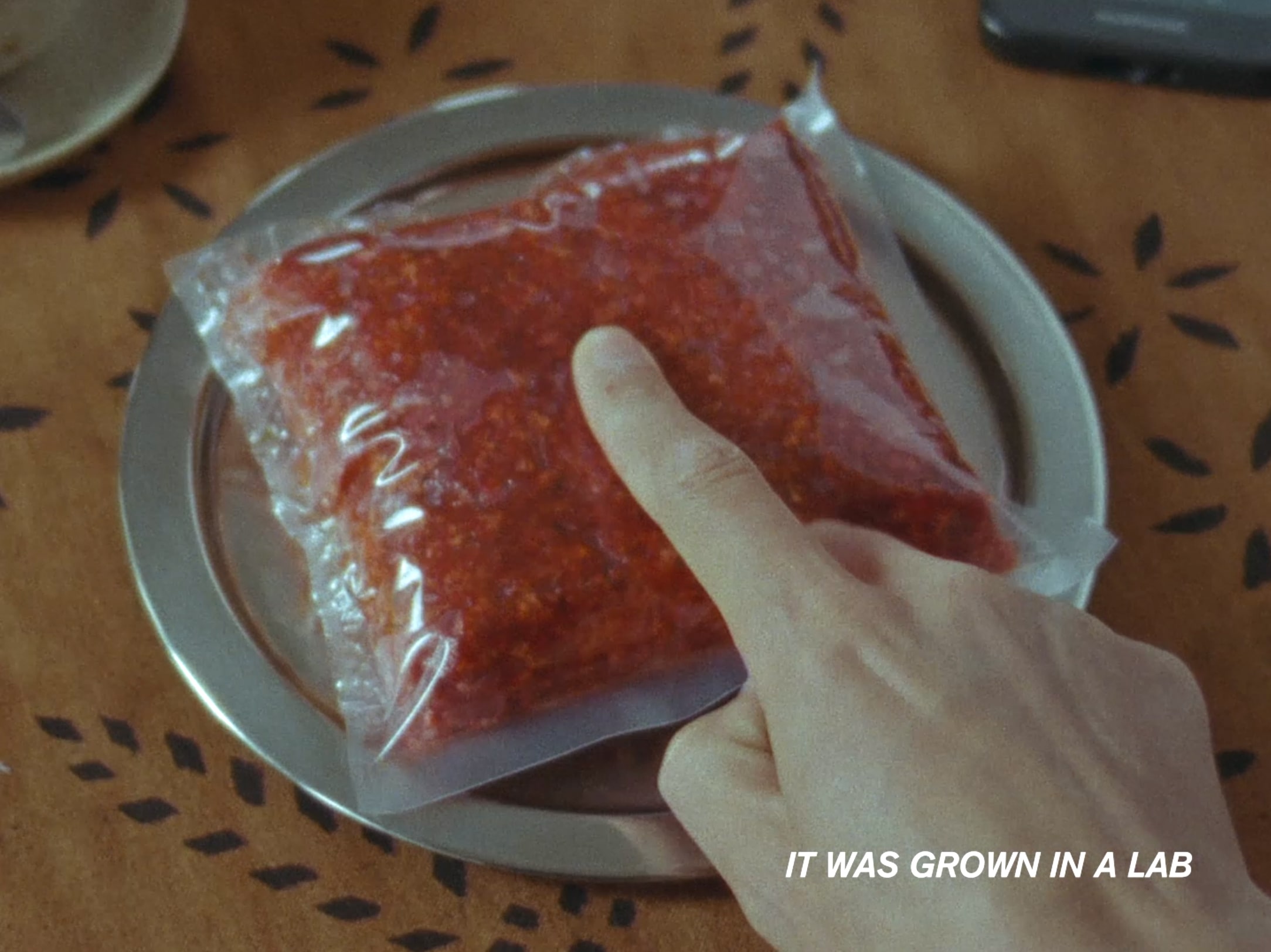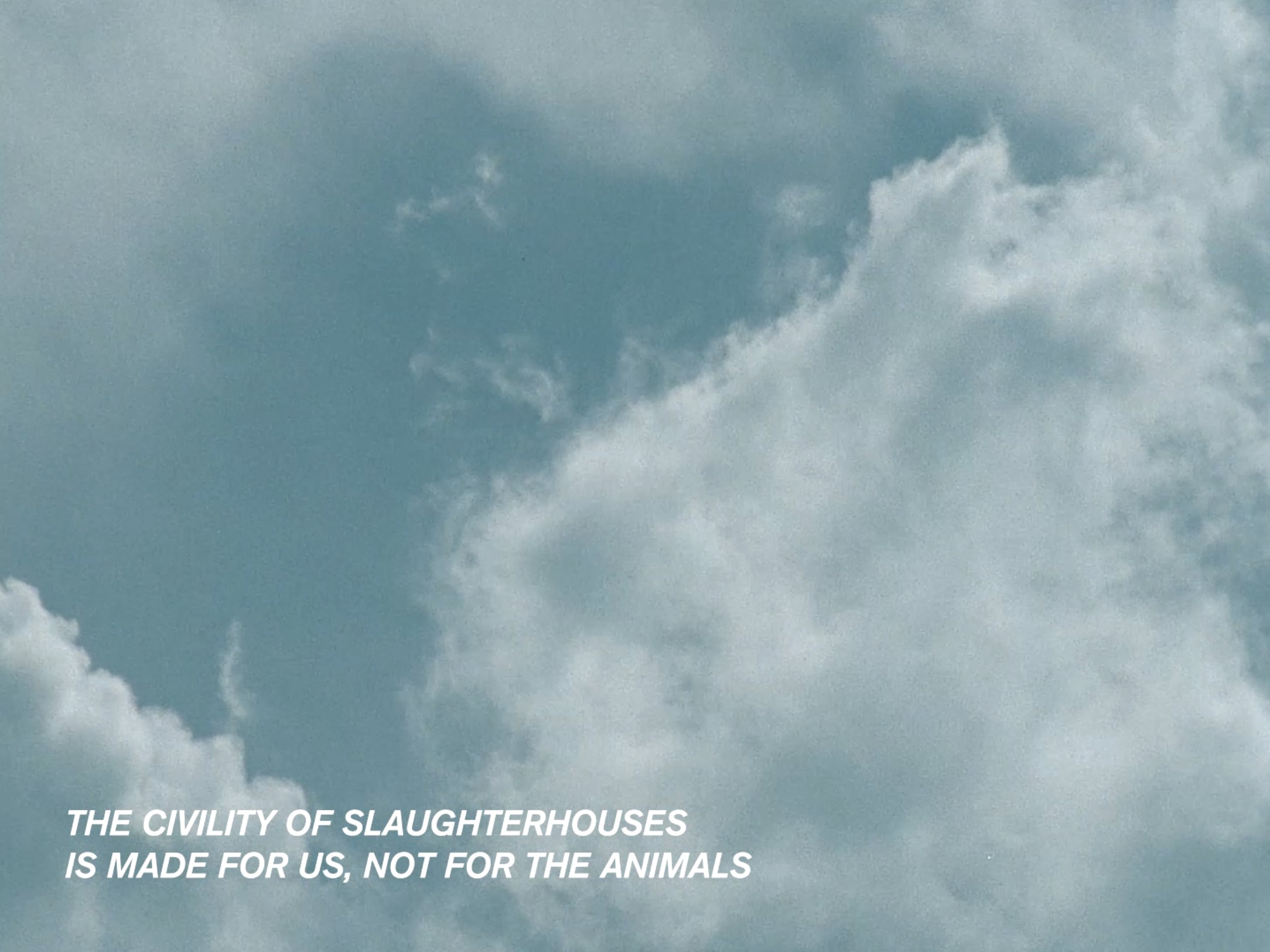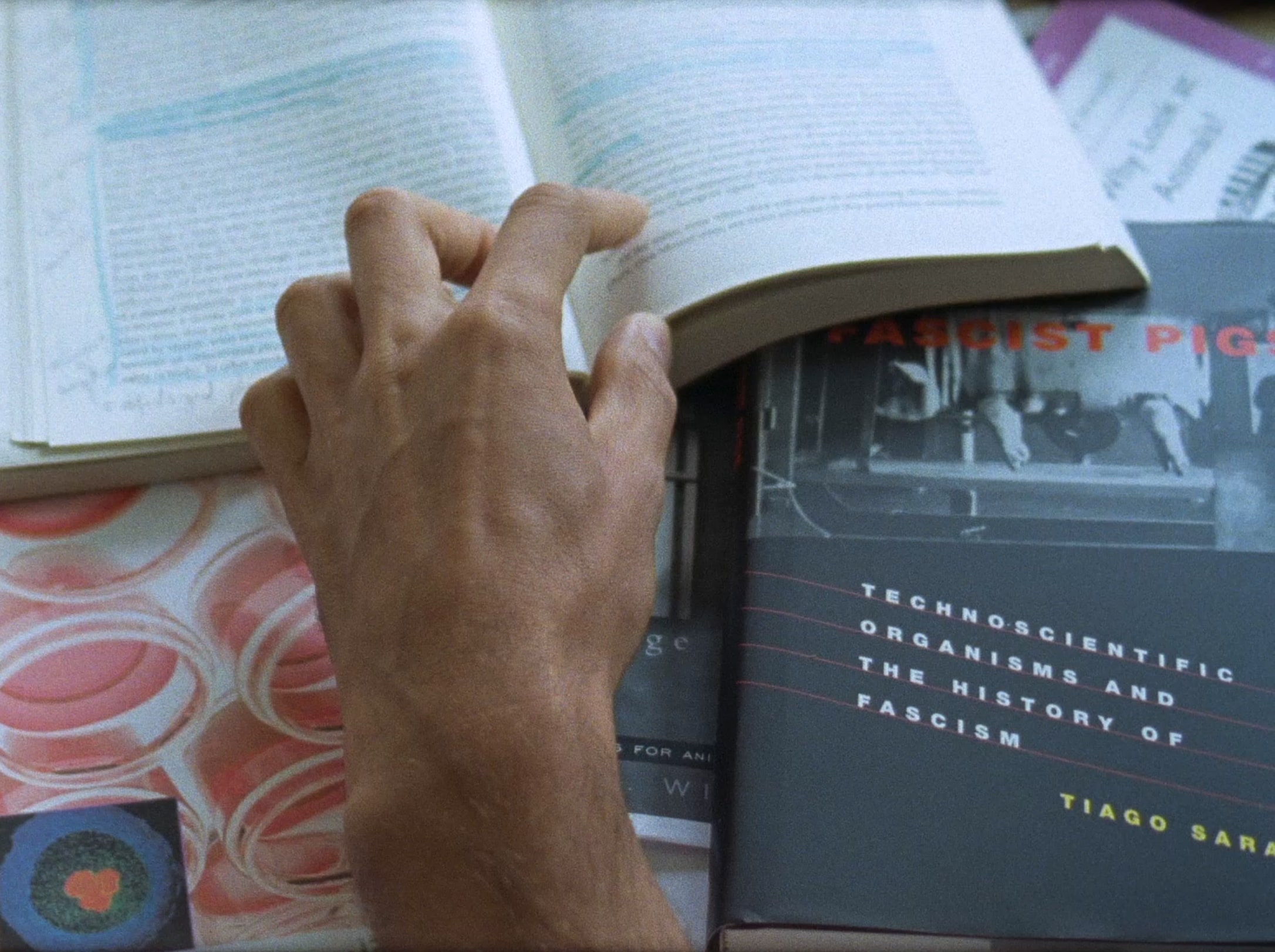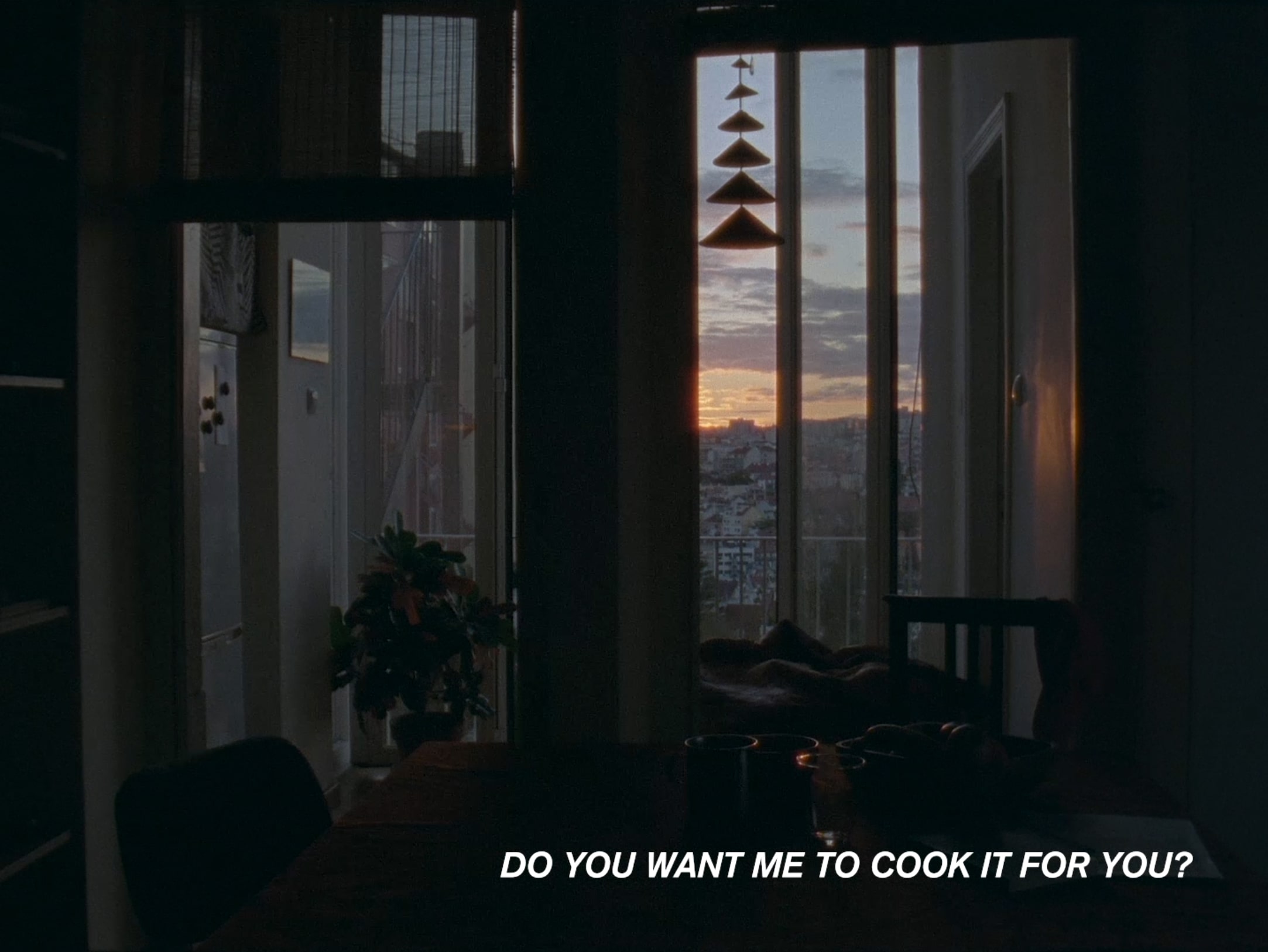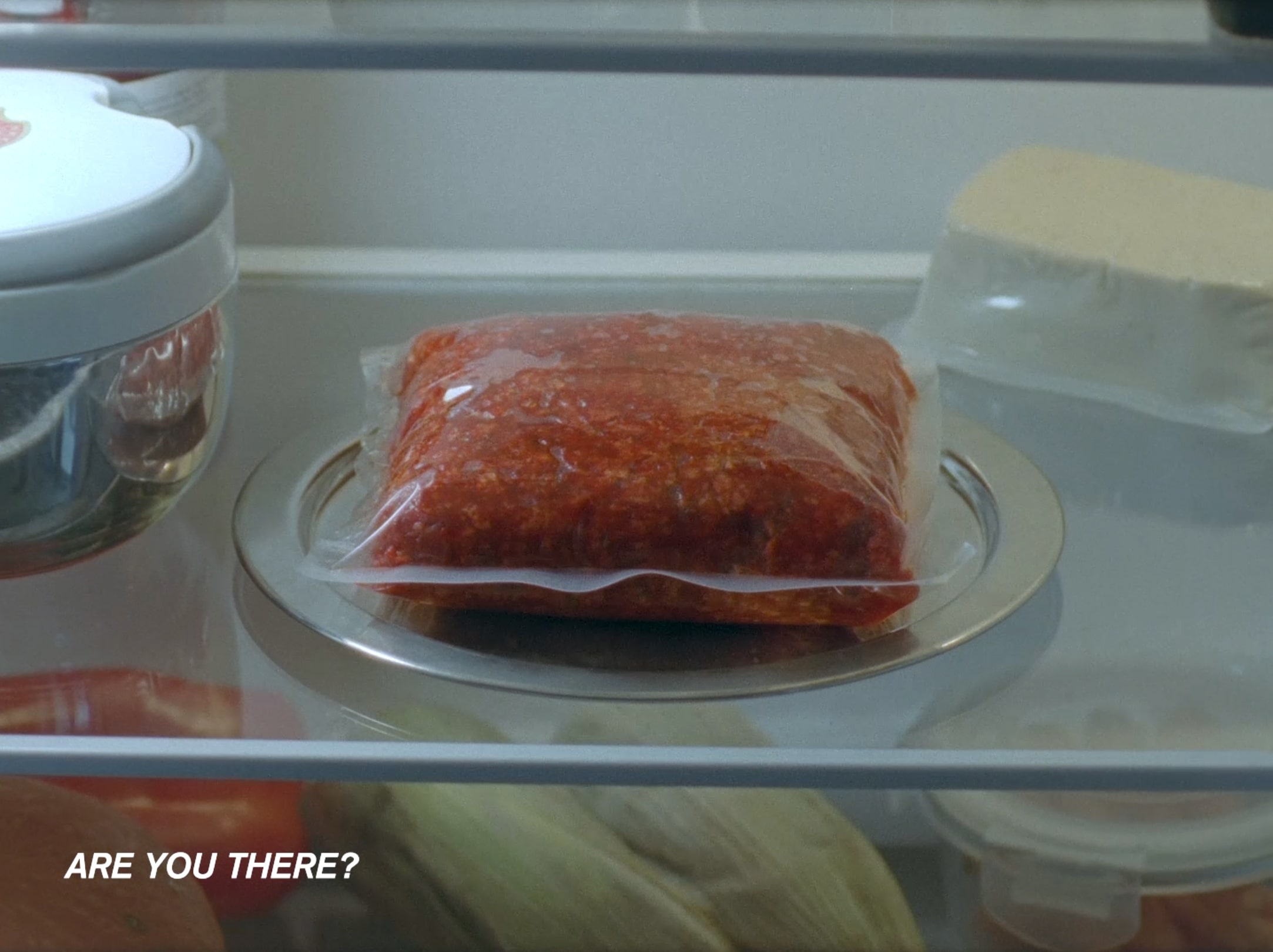 Meat is Not Murder
A film in collaboration with HAUT.
2021. 5', 16mm film transferred to video, color, 5.1. surround sound.

Meat is Not Murder is a short film narrating the dilemma faced by an animal rights advocate and hardcore vegan when confronted with the possibility of eating cellular-grown lab-made meat. Both funny and gruesome, the film is imbued with an intimate and sensorial relation to images and music, creating an emotional narrative about the making of bodies, whether human or not, in science and preconceptions surrounding what is deemed natural and unnatural.

Together with the short film The Ovary, the film falls under the rubric of what I call Medieval Bodies, a set of films echoing contemporary issues surrounding queer reproduction and gestation, fears of artificiality in biotech, and the fluidity between human and nonhuman bodies.

Commissioned by the Liverpool Biennial 2022.