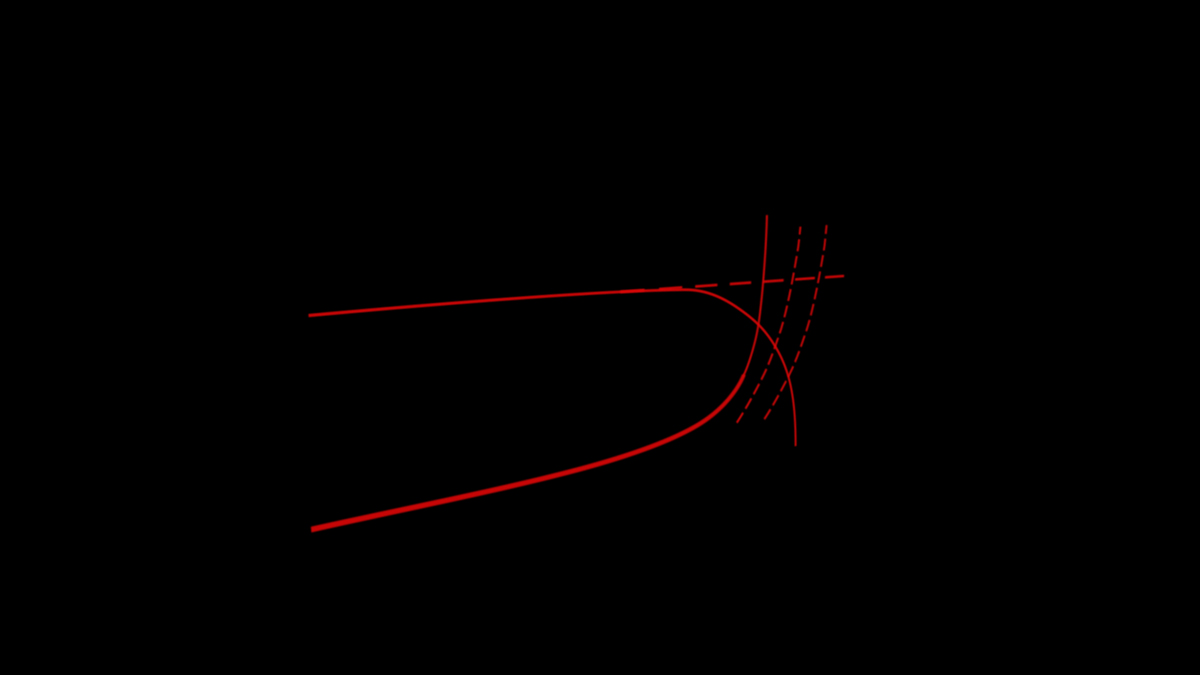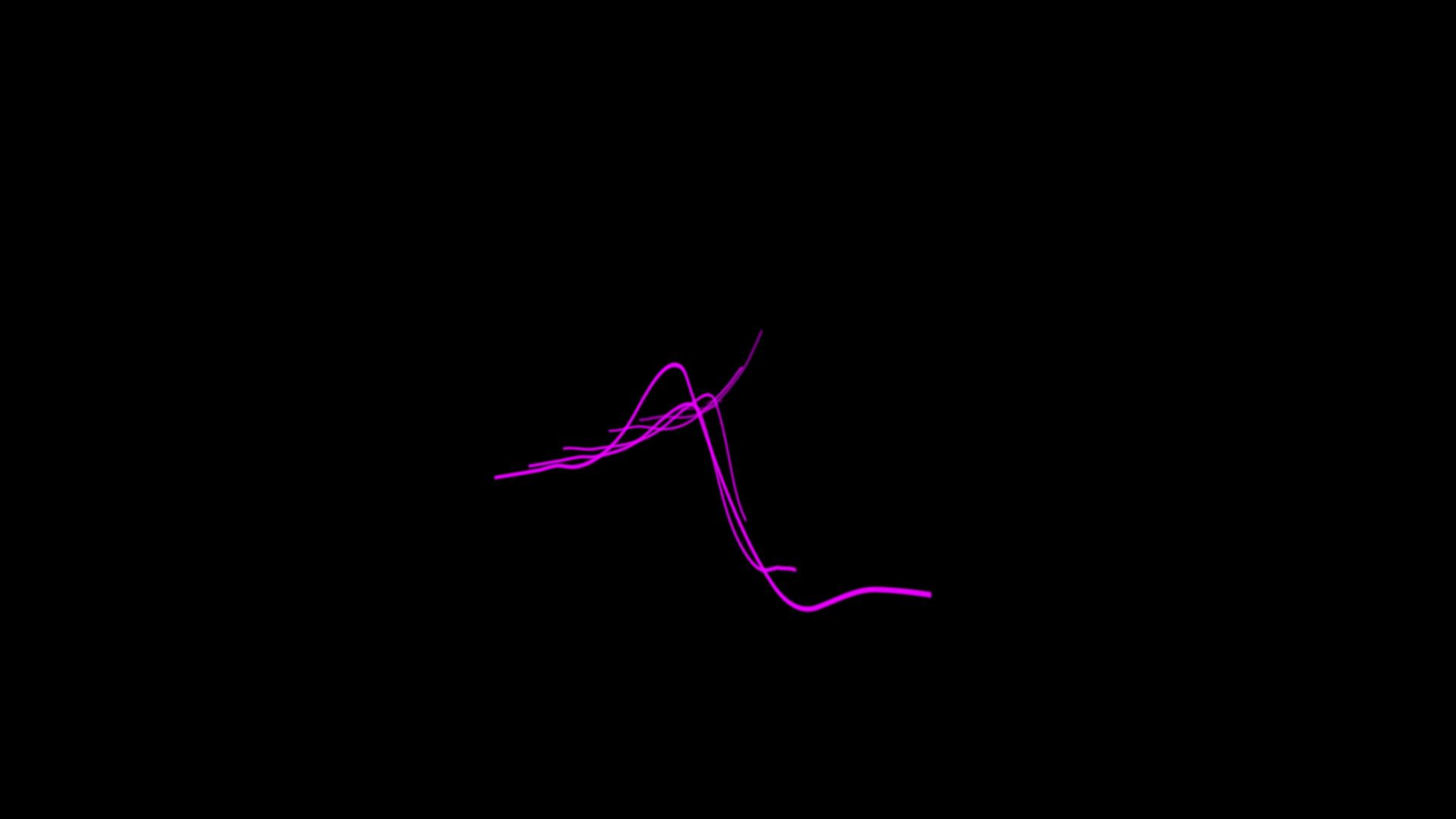 The Limits to Growth
2013. Digital animation video, 4'42'' loop, color, no sound.

"1972 was the year The Limits to Growth, an MIT led, Club of Rome funded "Report on the Human Environment" was published, coding the world into a systems-dynamic model of life past, present and future, and projecting the economy far into the 21st century. The report tied future environmental shocks to capitalism's exponential growth. Unwittingly though, it signaled the mutation of the political ecology of the time into the economico-bureaucratic form of policy making between States or corporations.

From then on ecology is allowed only in the technocratic language of international policymaking tribunals. It must either go "deep" or apolitical. In contrast, neoliberalism, financial markets, and the economy itself would become ever more naturalized. There are even rumors that neoliberalism accomplished ecology."

- from the press release of Environments, an exhibition by Pedro Neves Marques and Mariana Silva, e-flux, New York, 2013.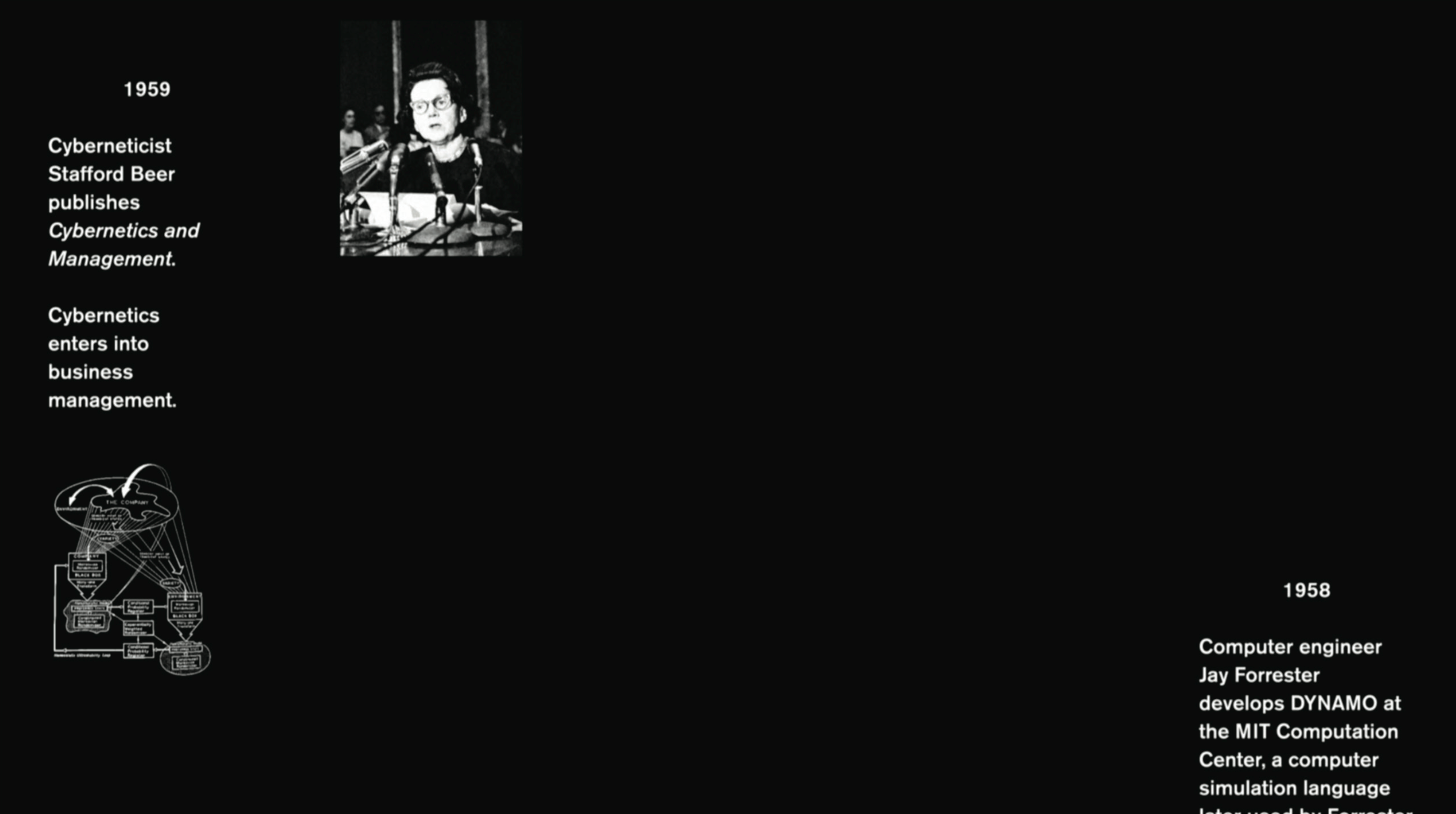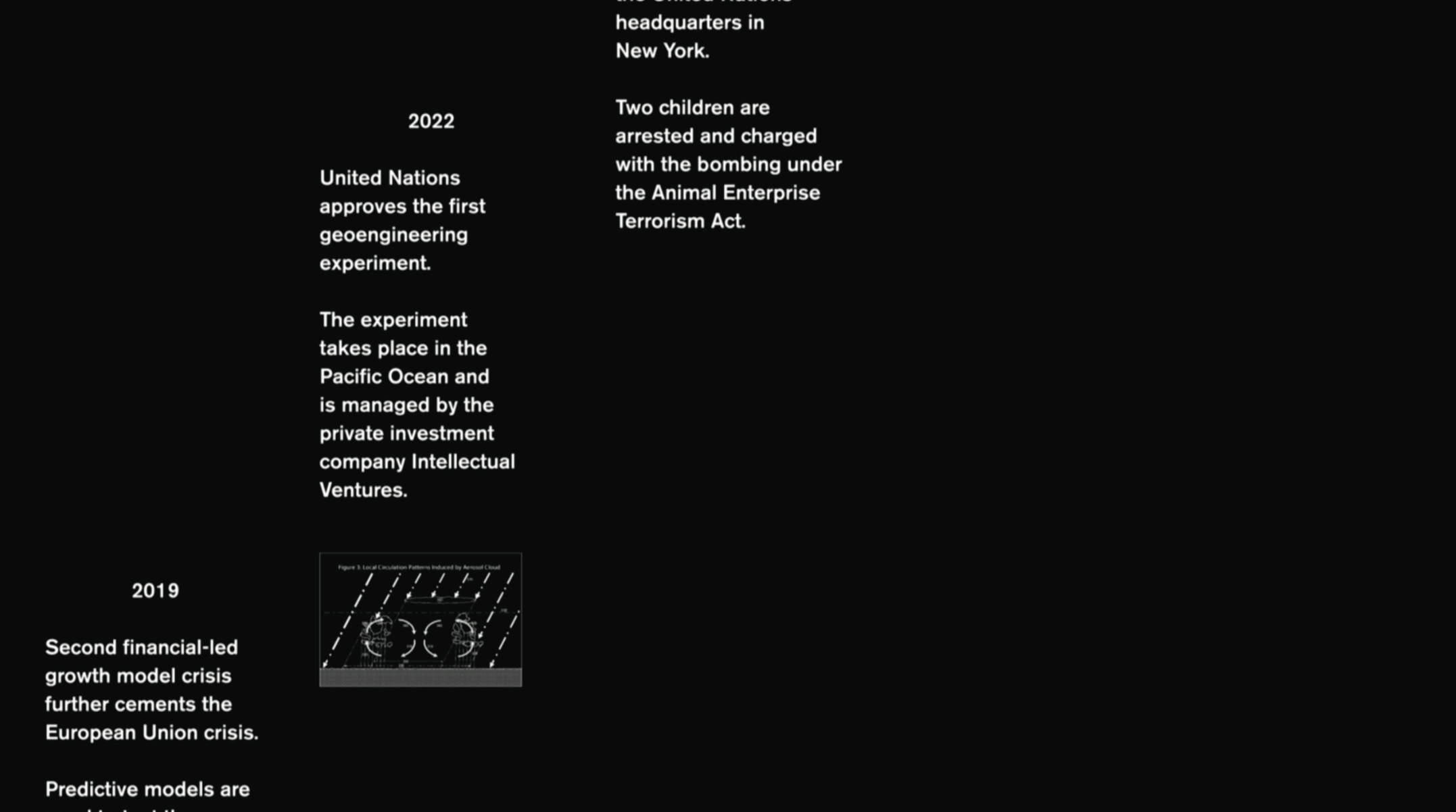 A Companion Timeline to The Limits to Growth
2016. Digital animation video, 4'42'' loop, color, no sound.

As the title indicates, this digital animation is a companion piece to the The Limits to Growth. It should be shown alongside or directly underneath it. It shows a timeline of events relevant to the history of the limits to growth world model, from the mid-twentieth to the mid-twenty-first century.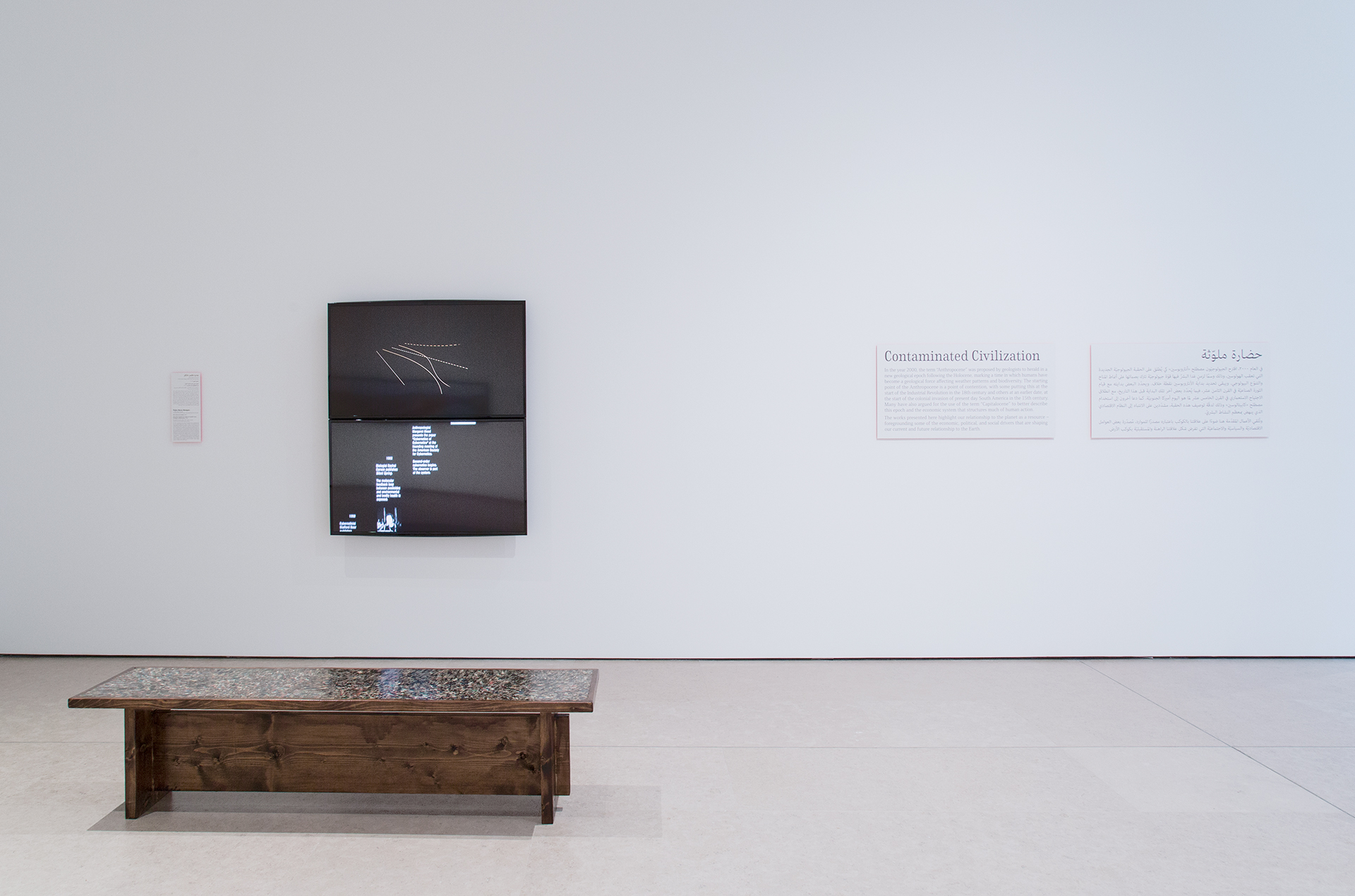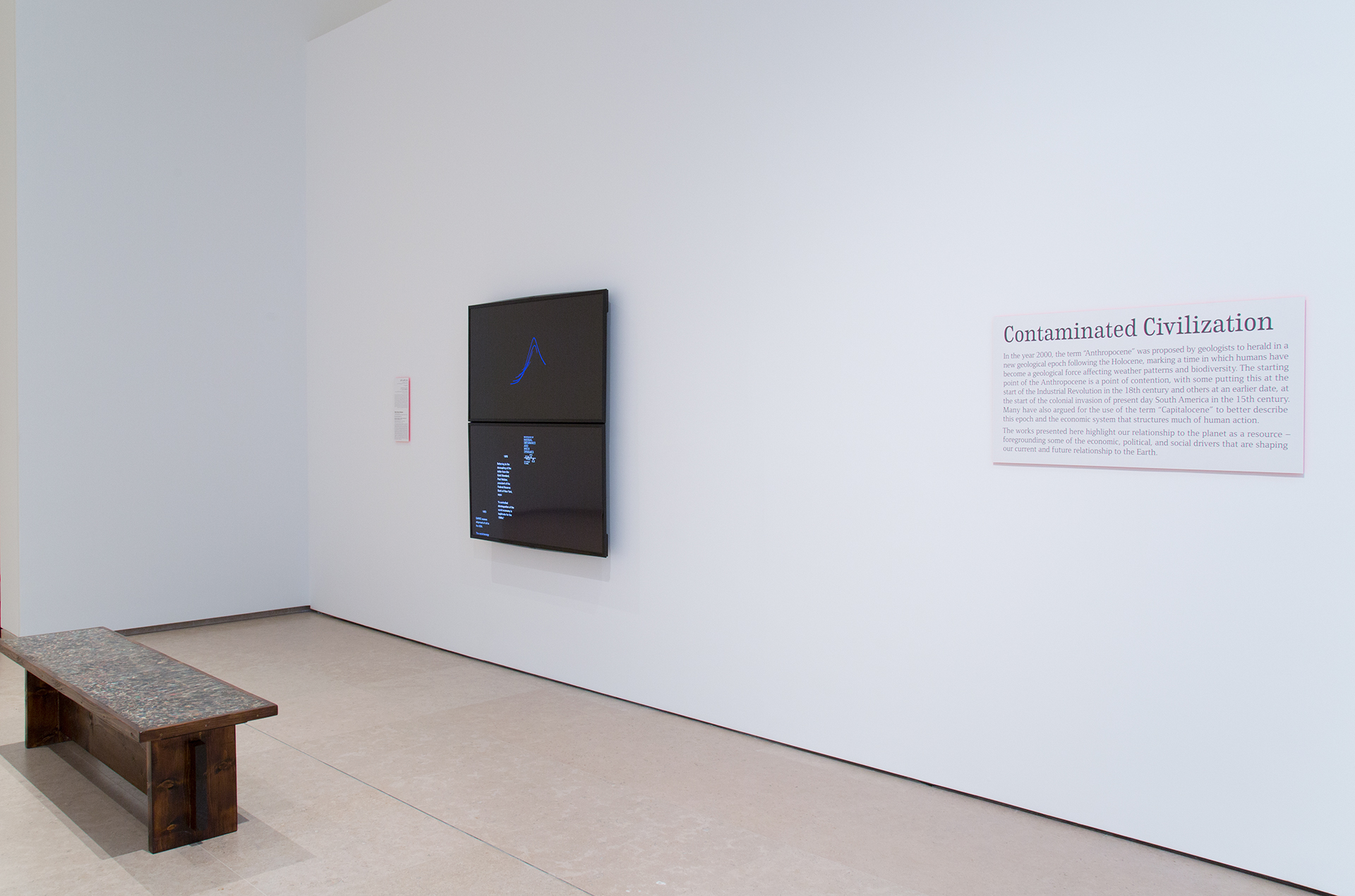 Installation view at Sursock Art Museum, Beirut, 2016.
Double channel, flatscreen televisions.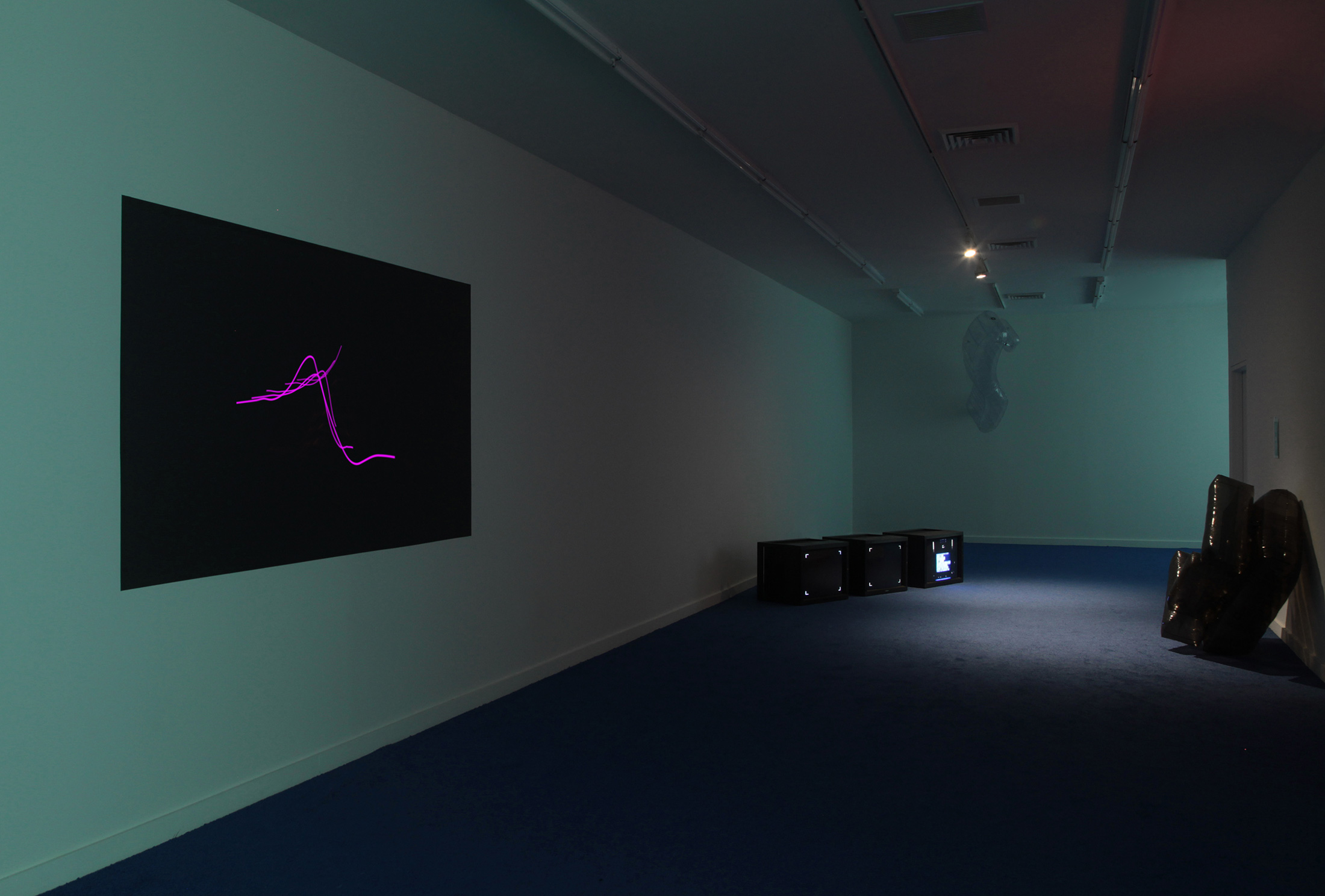 Installation view at e-flux, New York, 2013.
Projection on black painted wall.