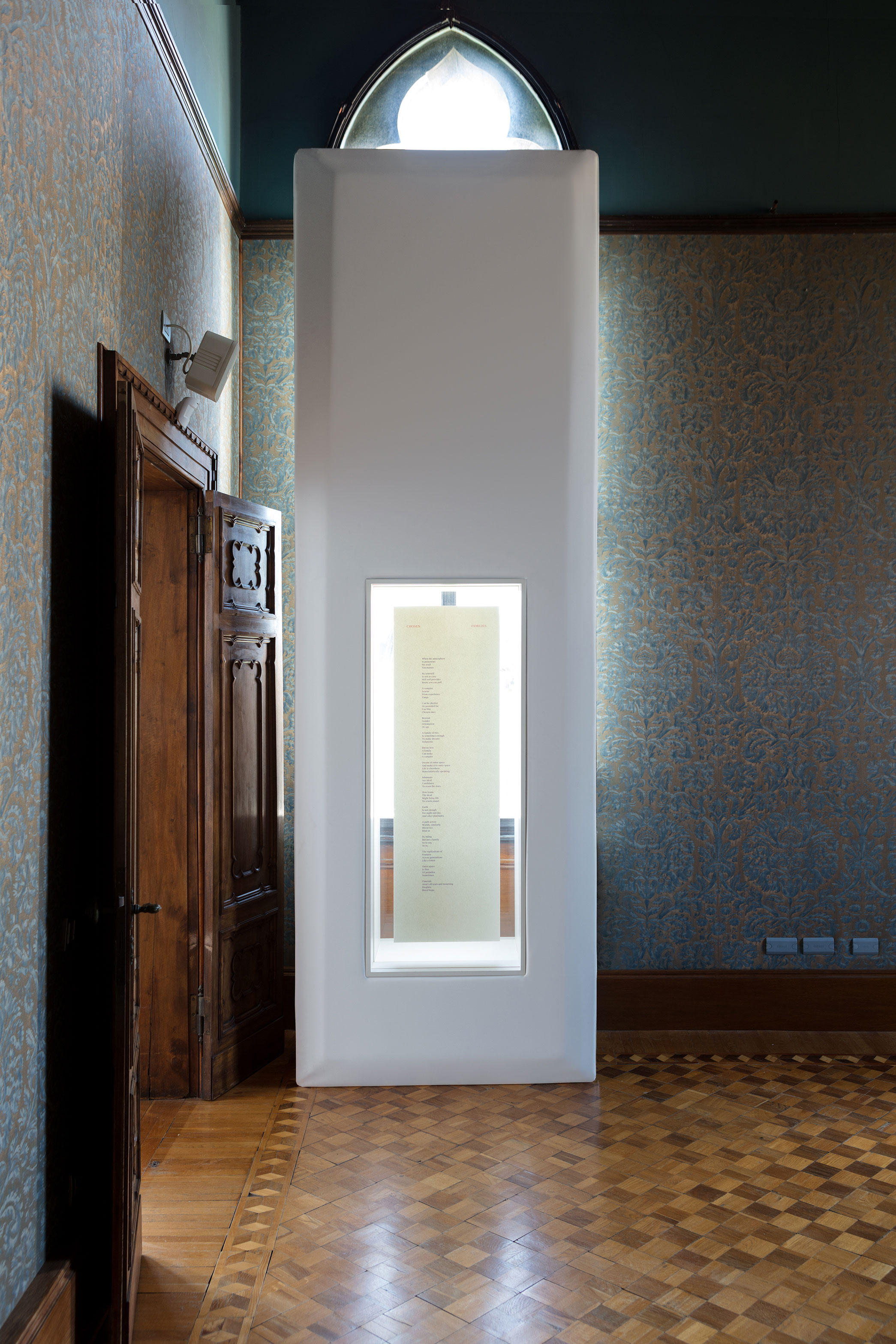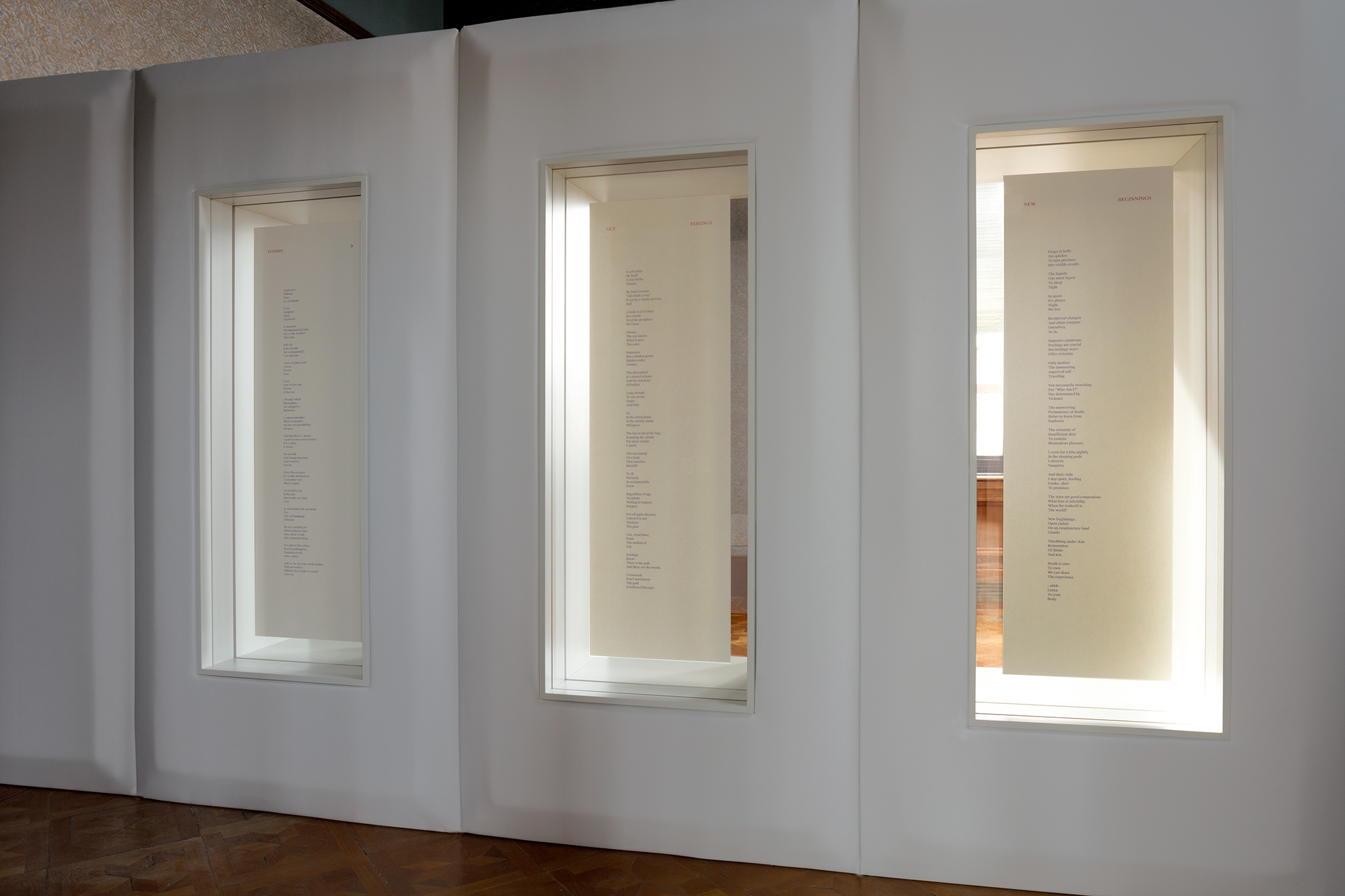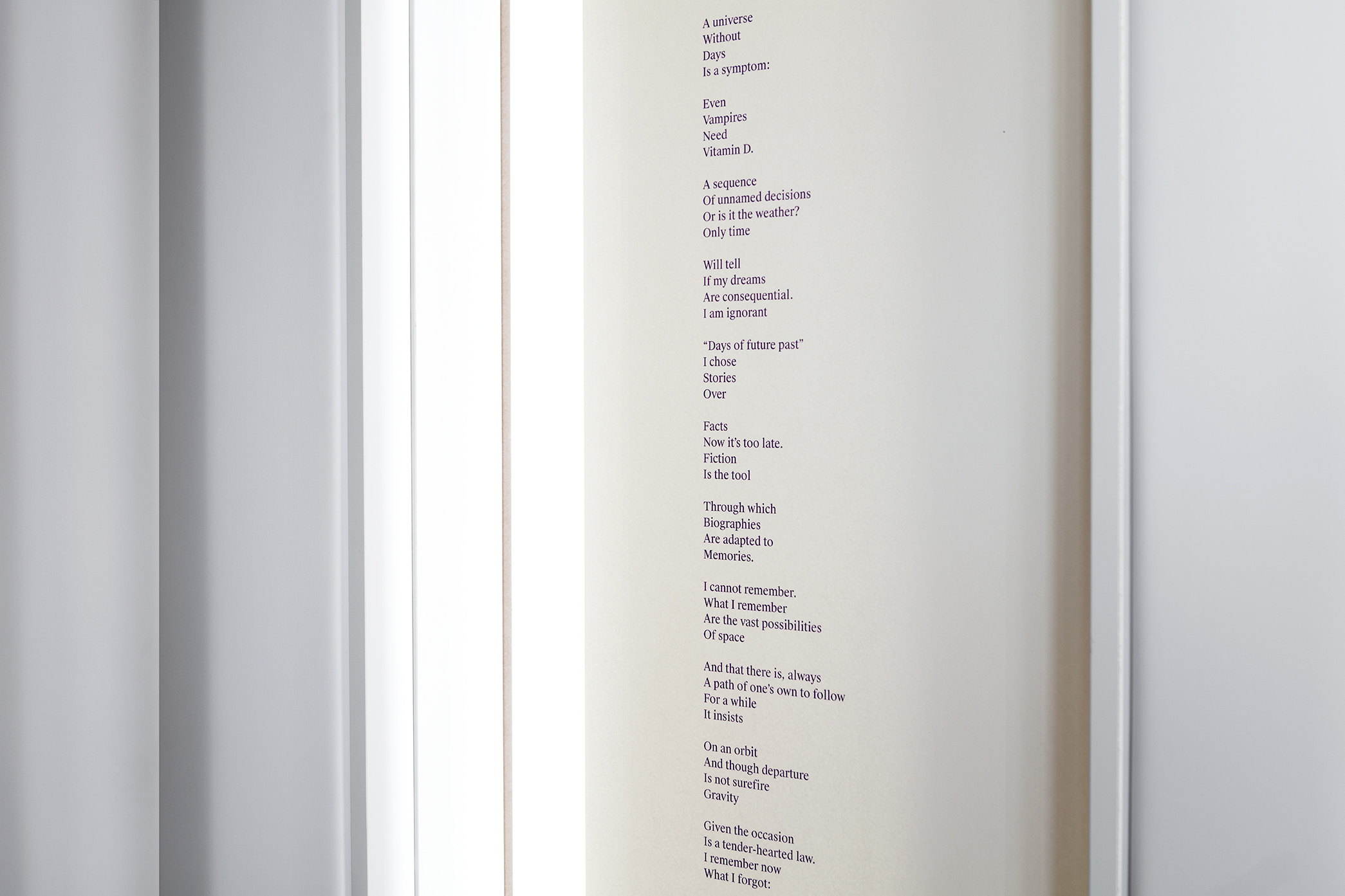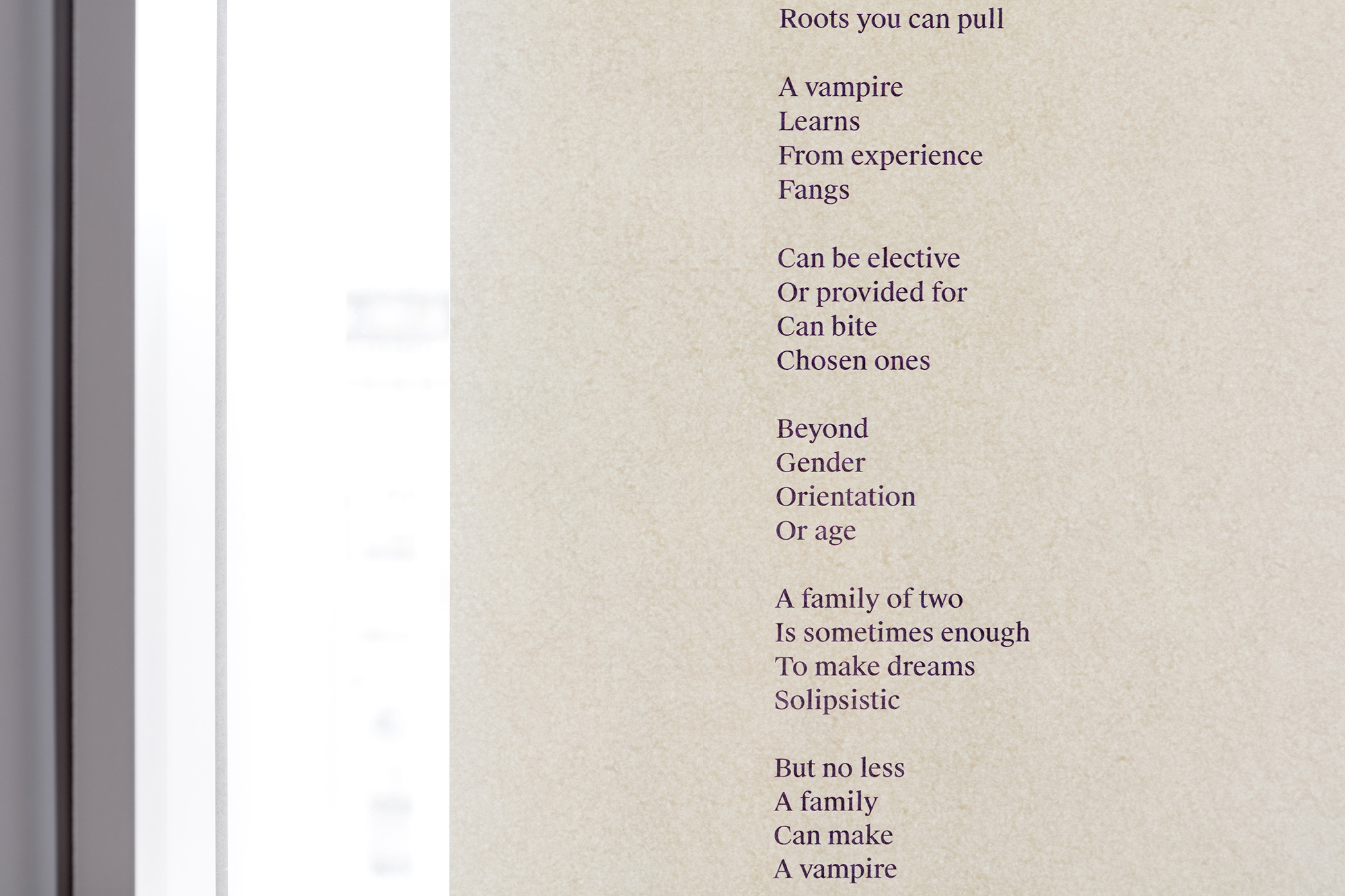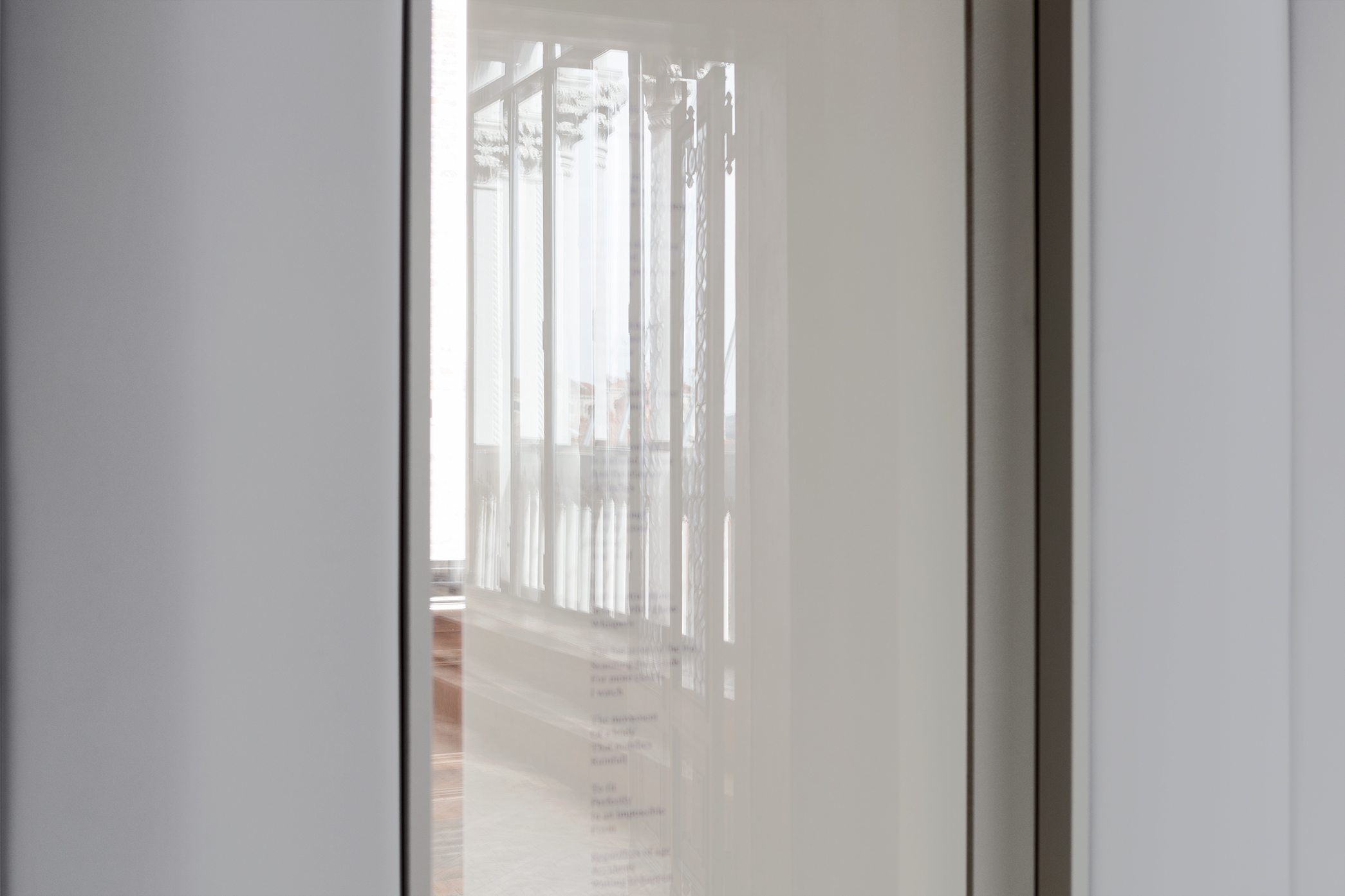 Vampires in Space
2022. Set of five poems on paper, architecture modules.

Vampire Poetry is a series of five poems exhibited inside modules of an imagined spaceship traveling to a faraway Earth-like planet. The poems combine autobiographical elements with the imaginaries of vampirism, science fiction, and popular references from cinema and literature. In their own terms, the poems speak to feelings of gender dysphoria or euphoria within non-binary and transgender experiences, while also reflecting on the role of fiction in our lives, bodily integrity and metamorphosis, as well as images of infancy and reproductive reproductive desires.

Vampire Poetry was part of the eponymous exhibition for the Portugal Pavillion - Portuguese Official Representation at the 59th La Biennale de Venezia 2022.