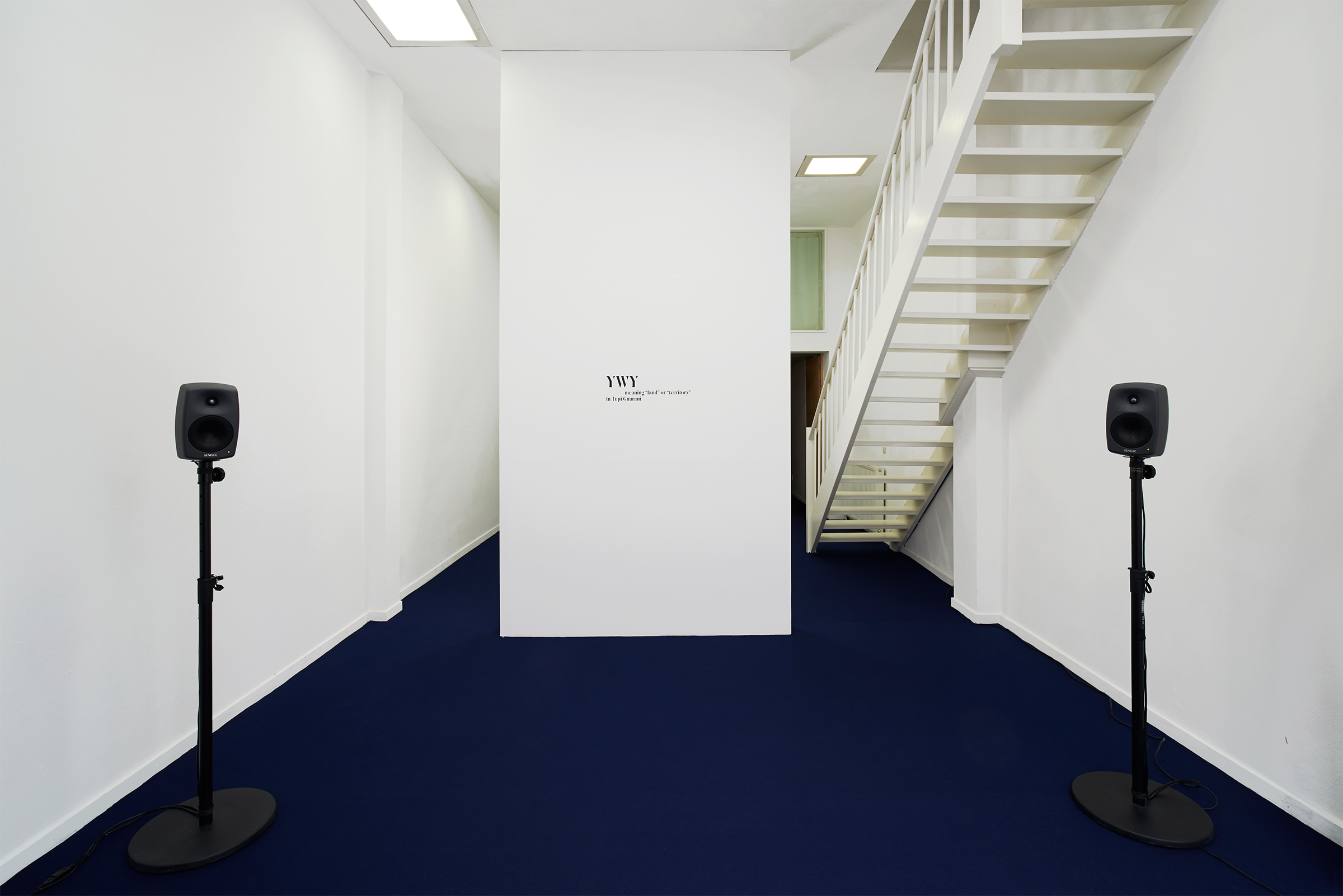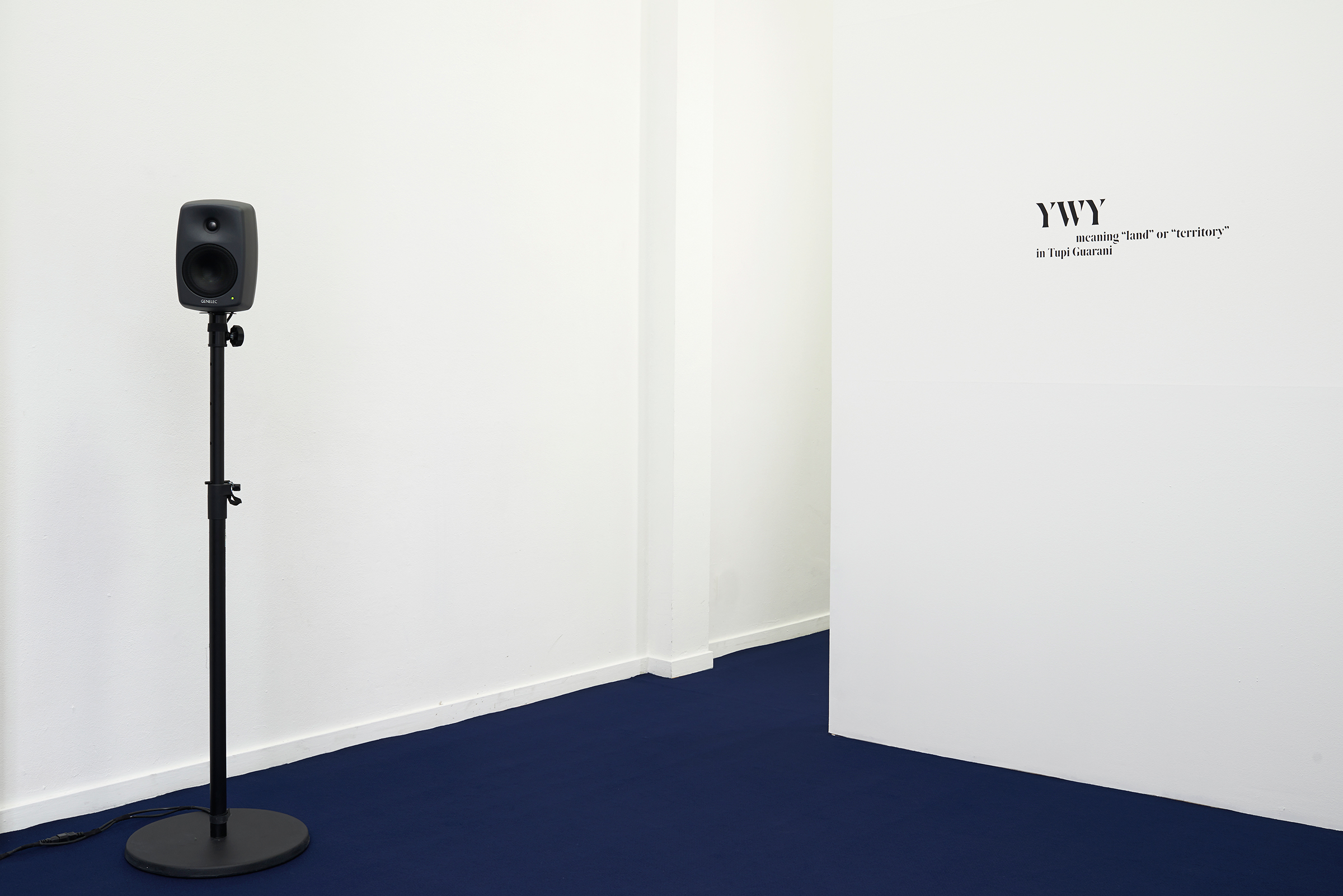 Hekepe
Zahy Guajajara and Beto Lemos, 7'56'', stereo sound installation, voice by Zahy Guajajara, musical execution by Beto Lemos, 2020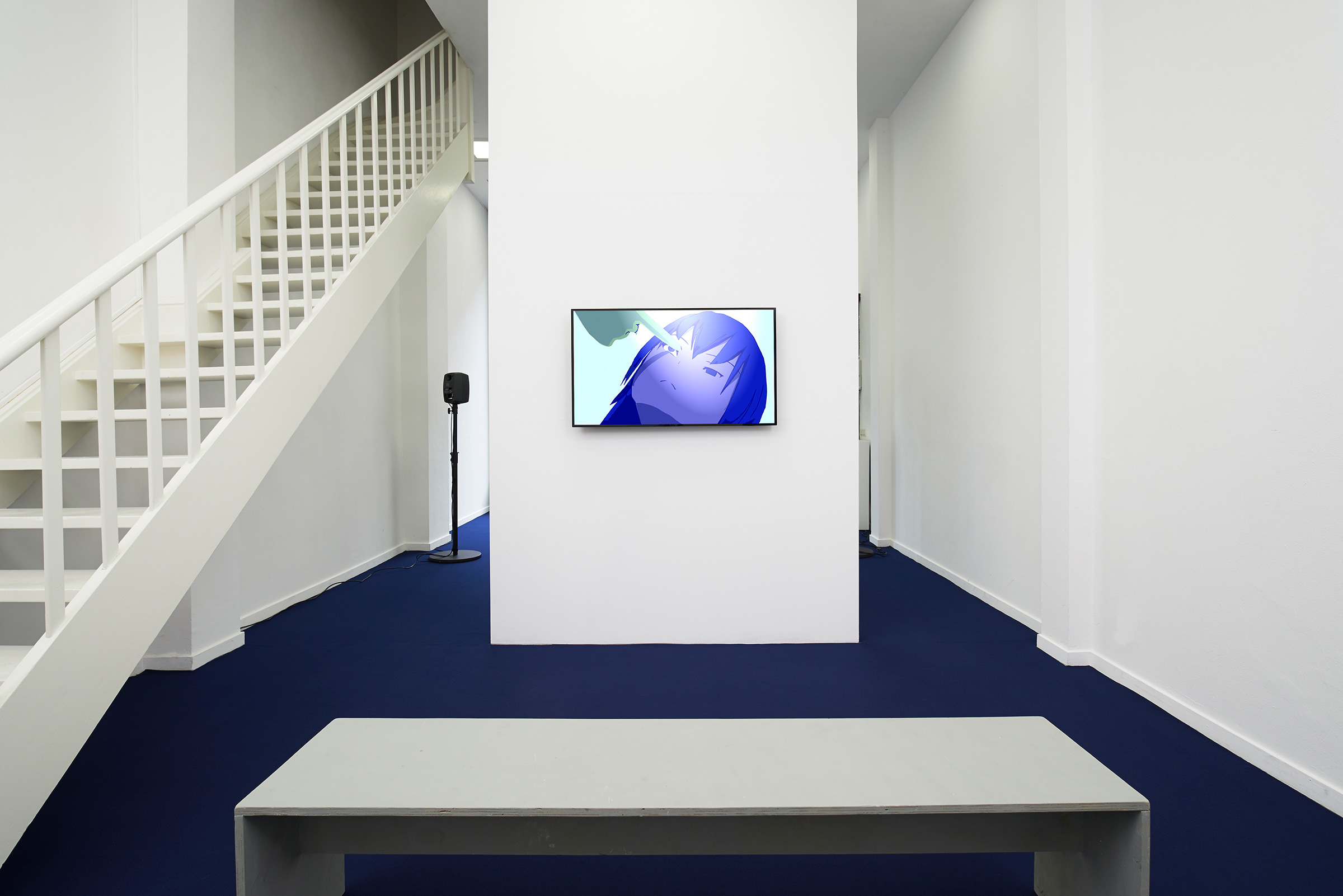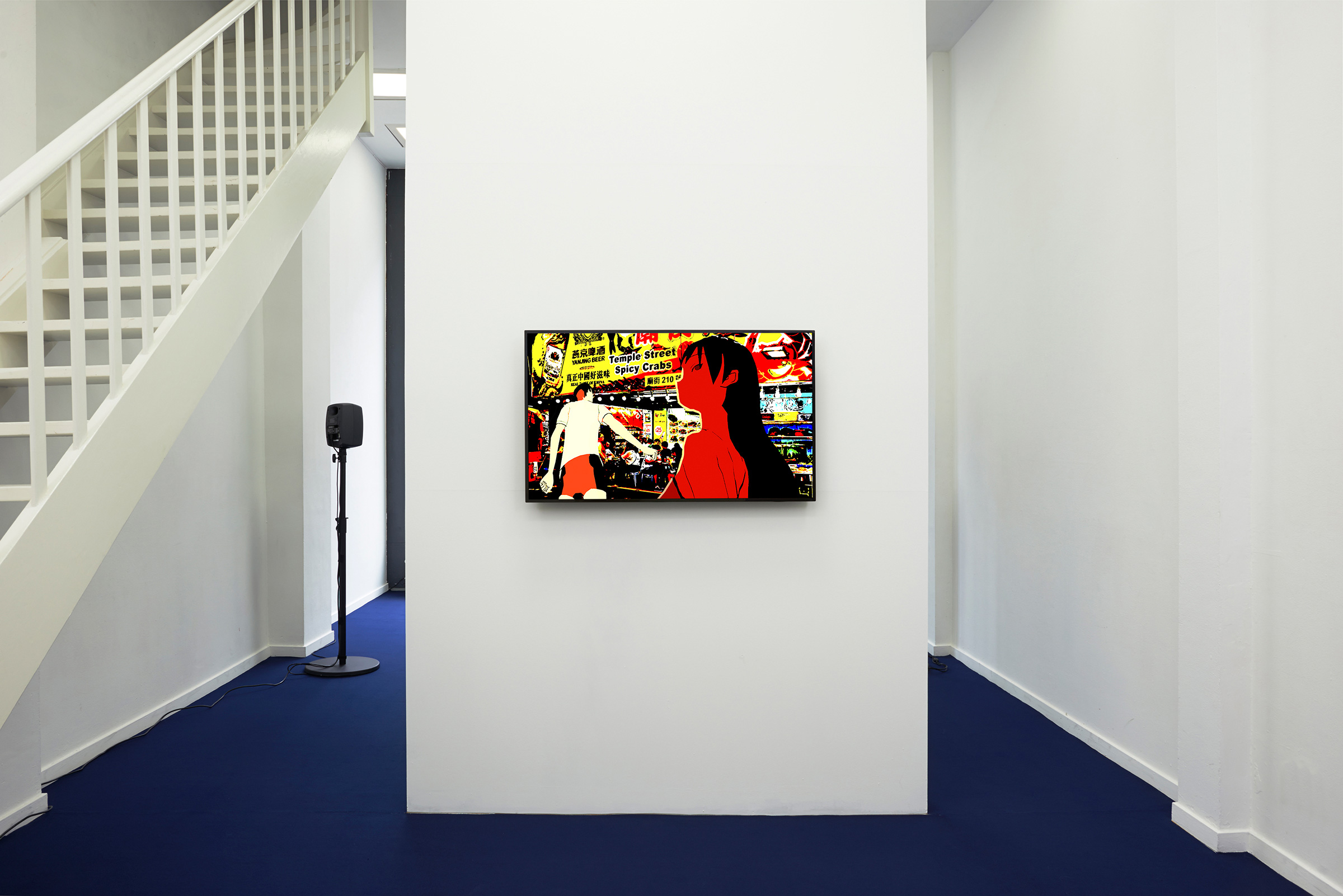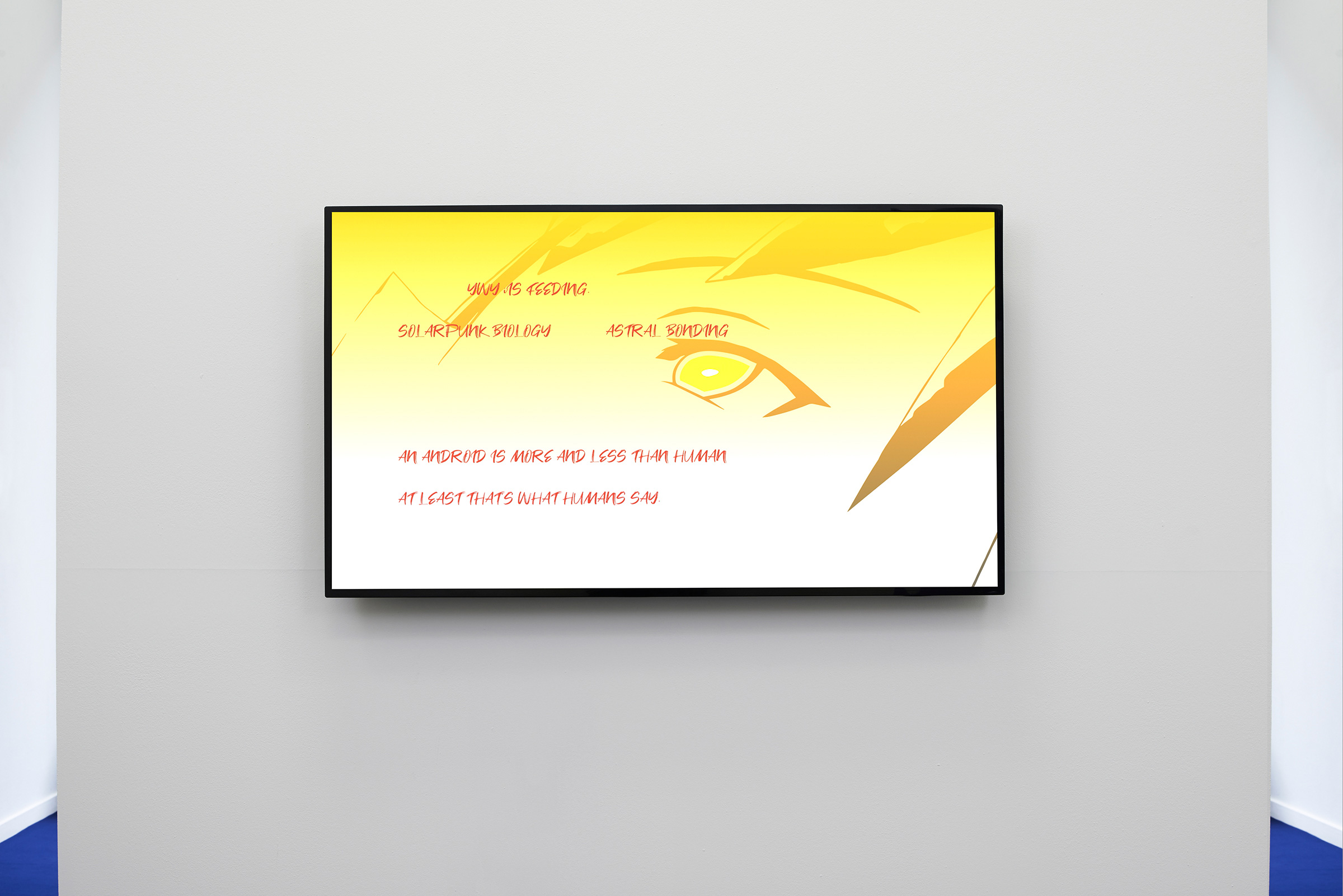 YWY, Searching for a Character Between East and West
Pedro Neves Marques and Hetamoé, 9', digital drawings, no sound, 2020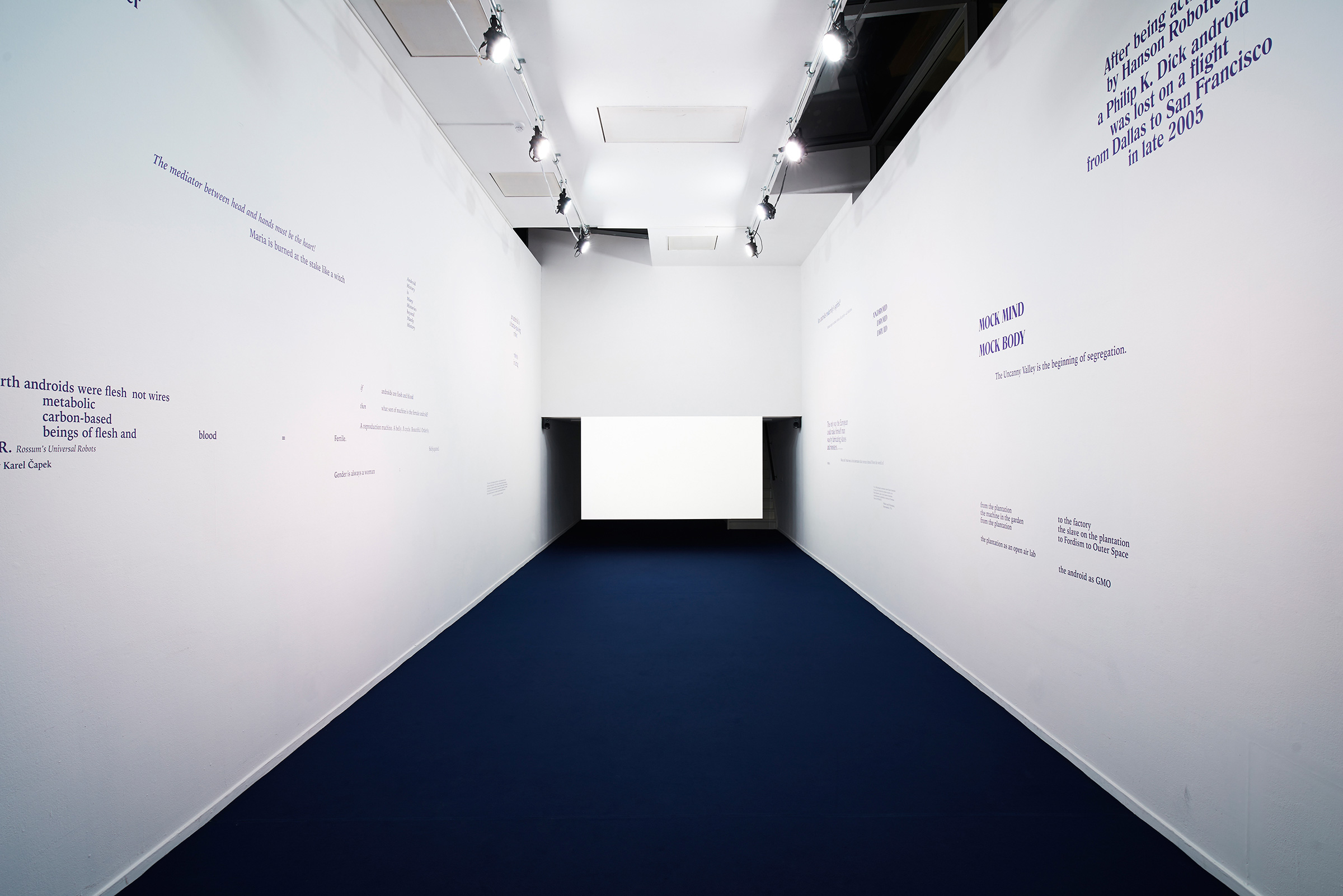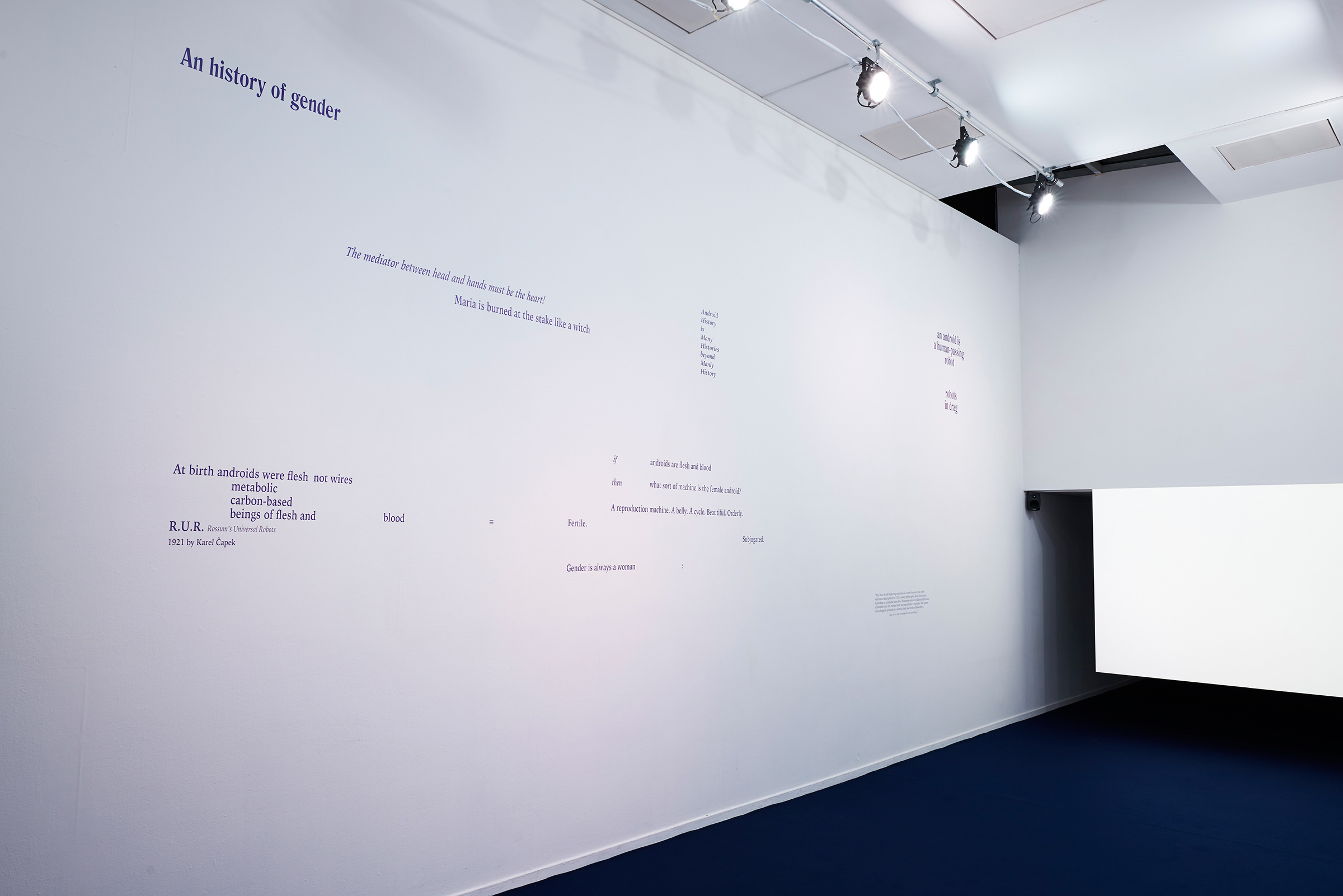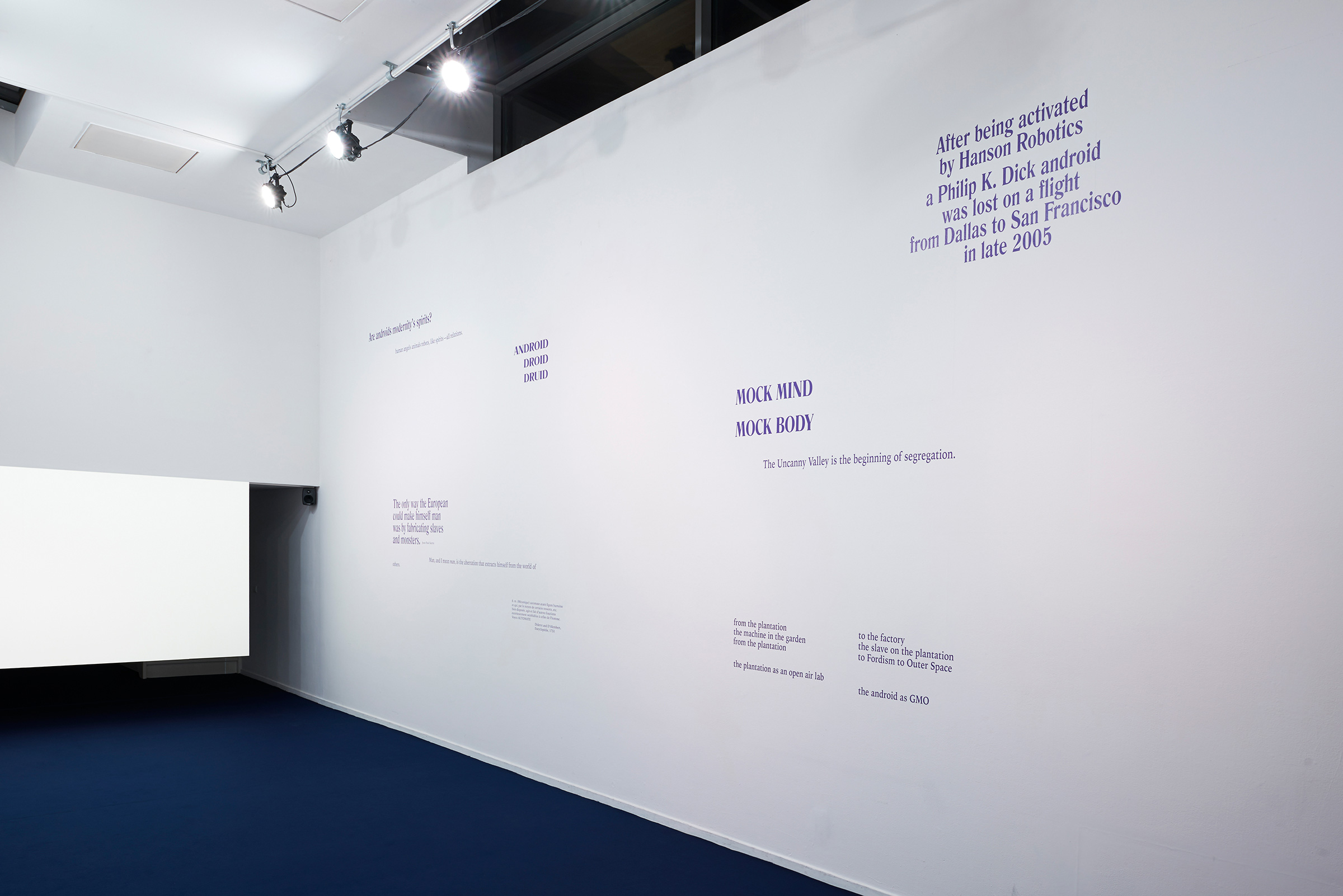 Android Loop
Pedro Neves Marques and Hetamoé, vinyl lettering on wall, 2020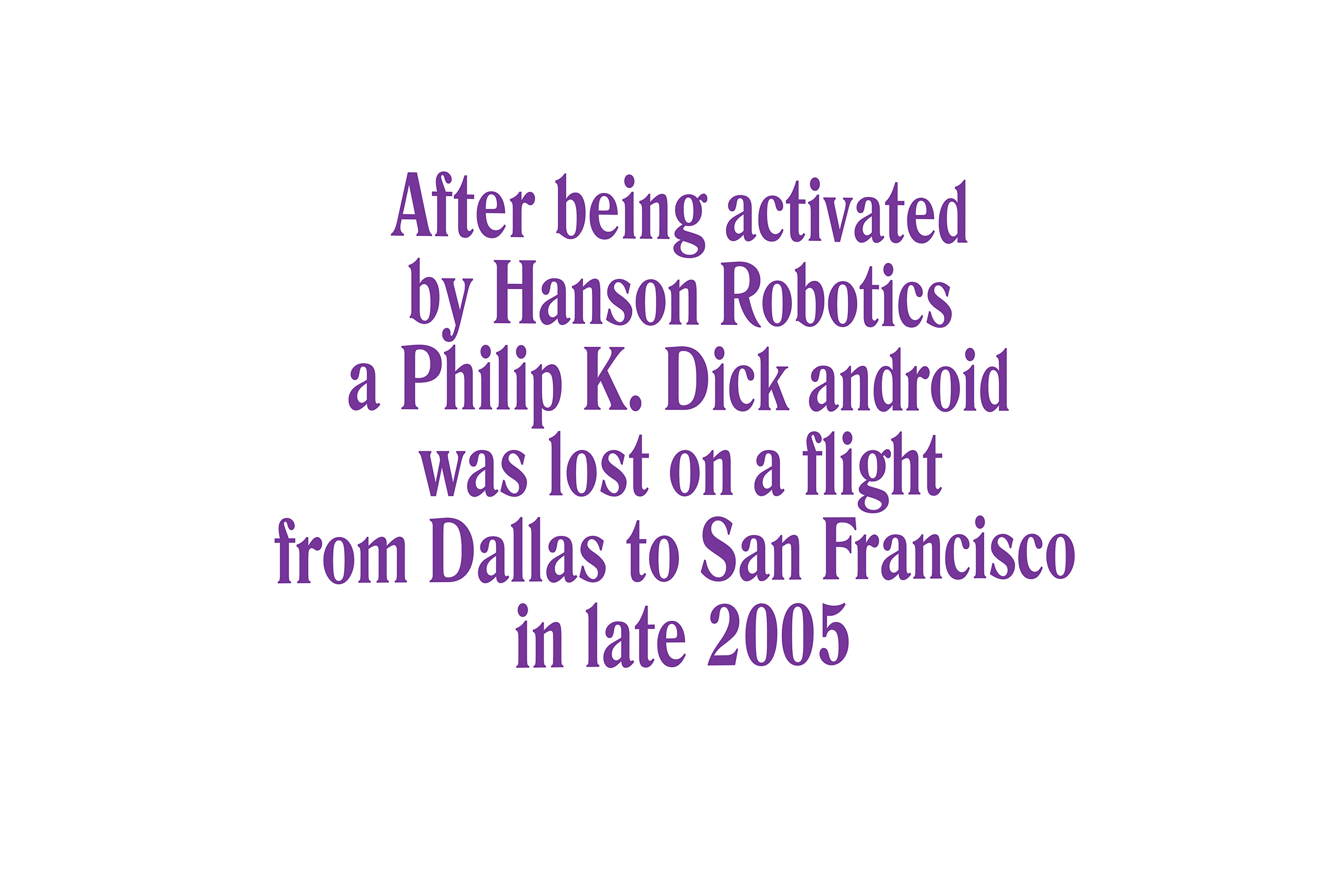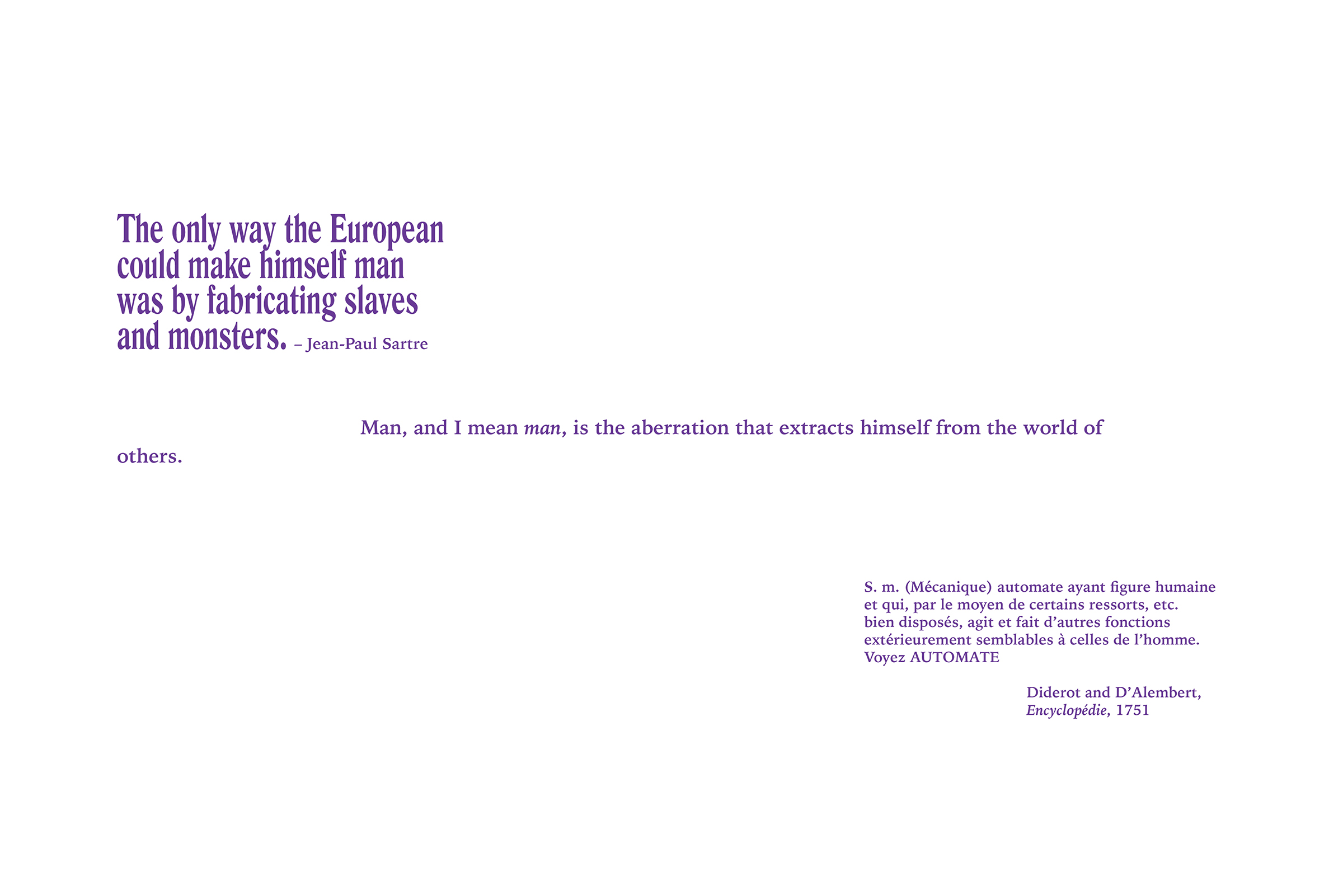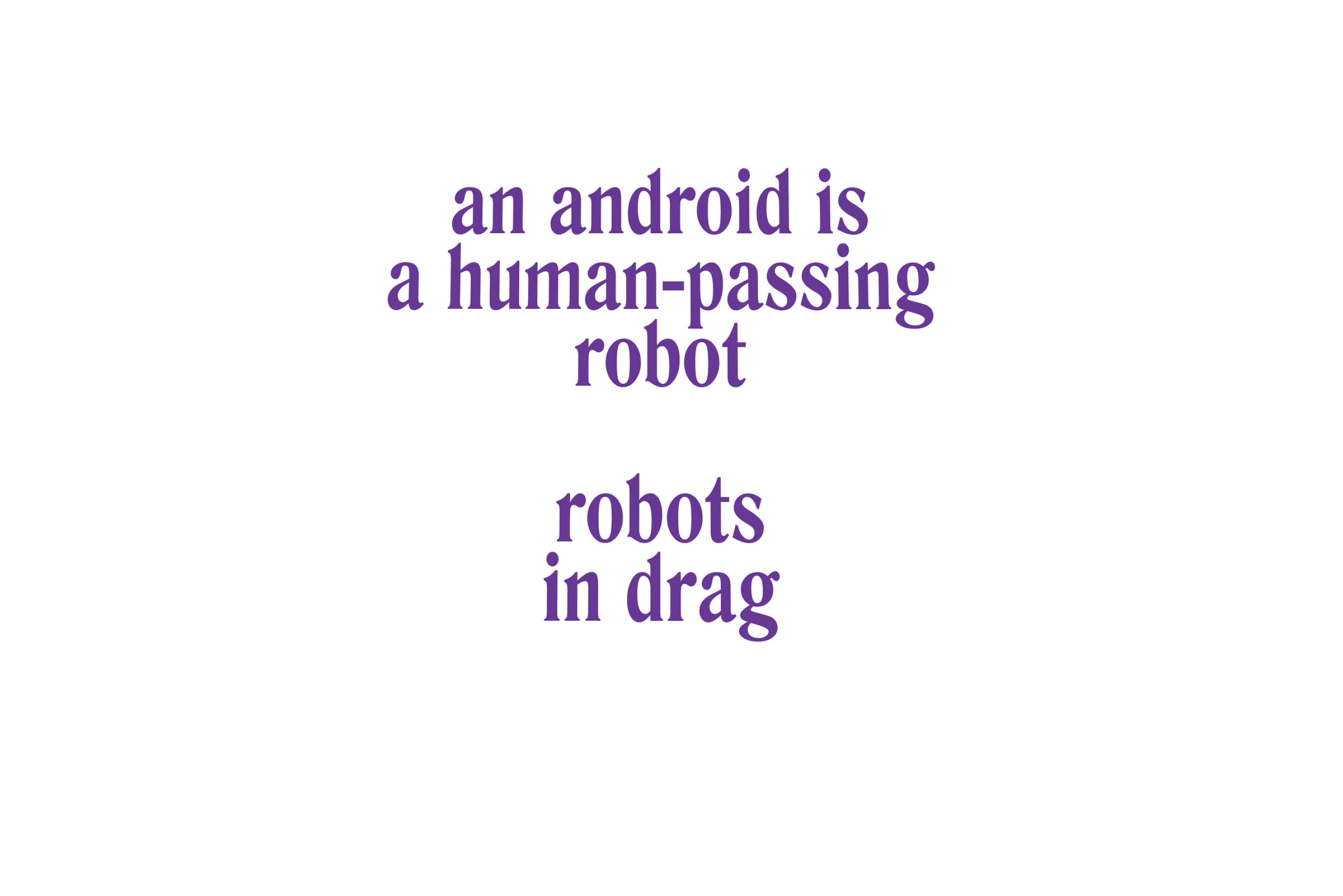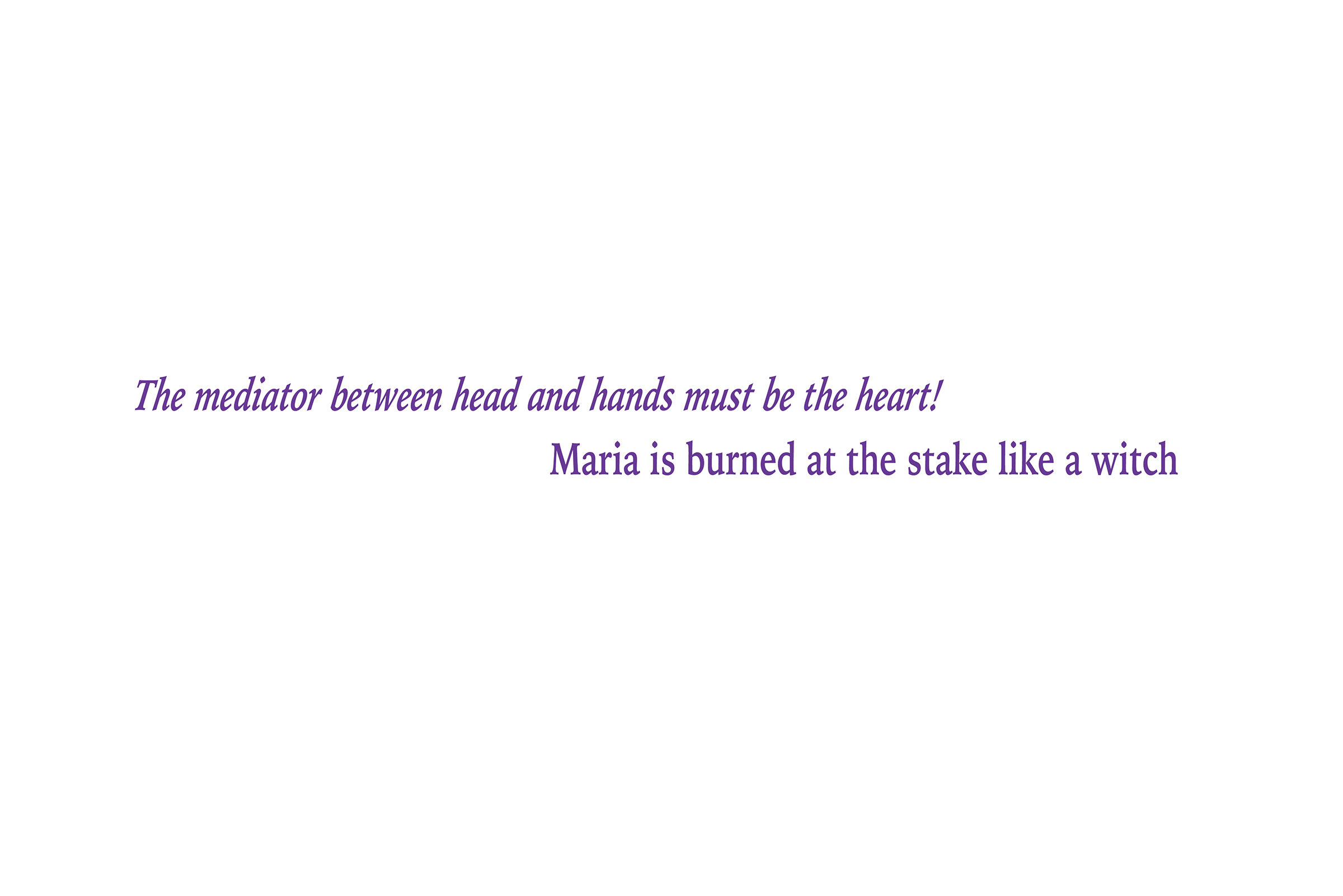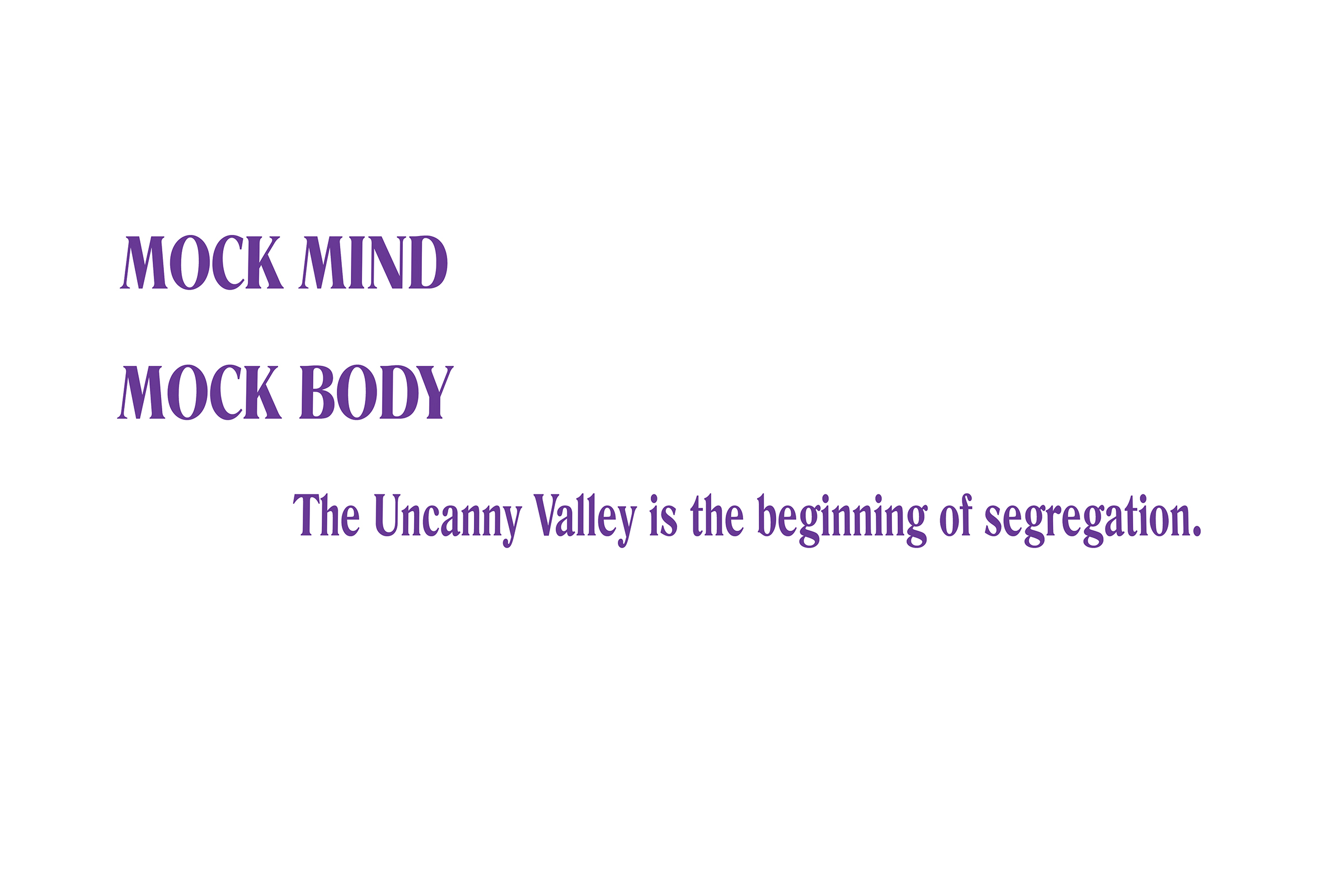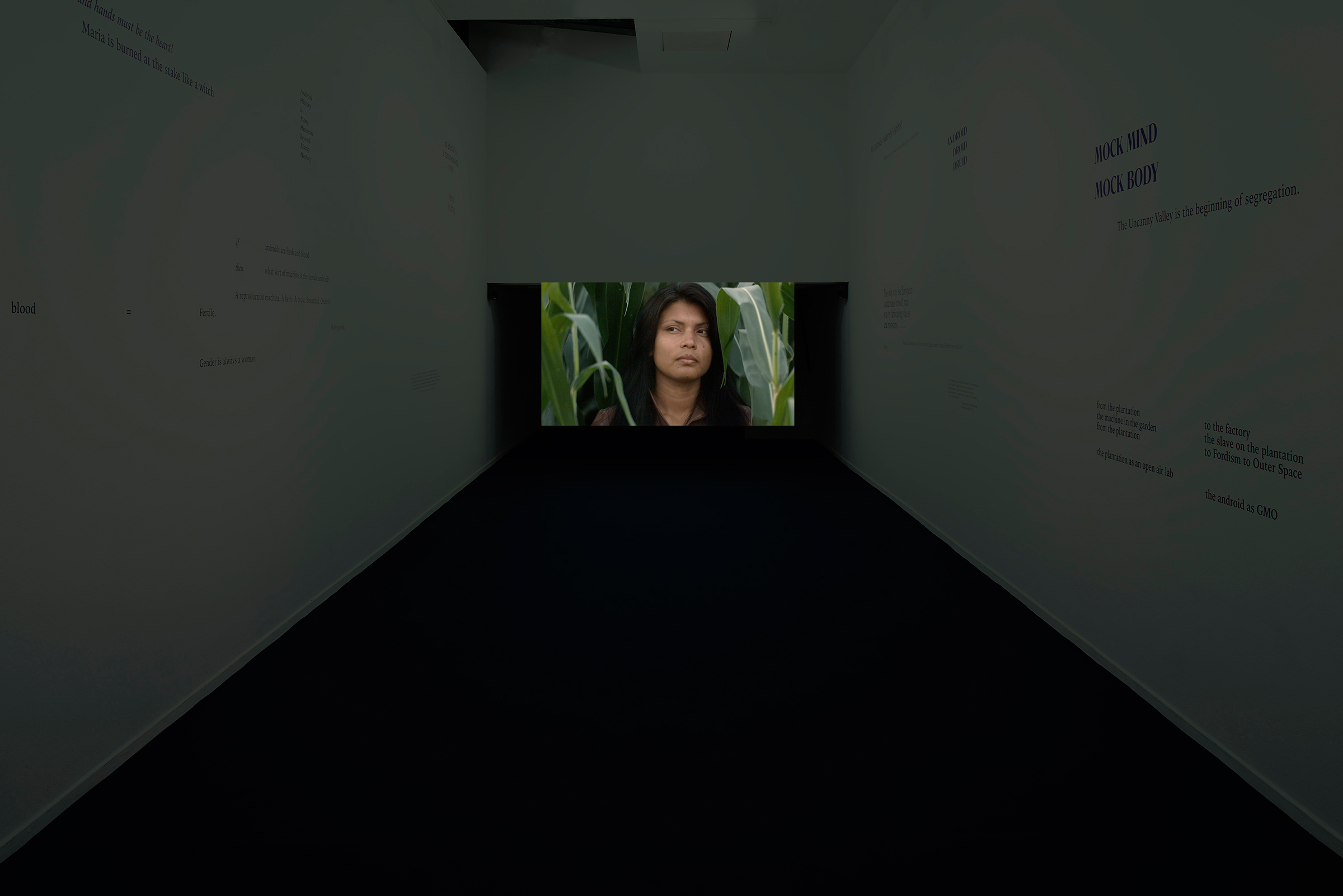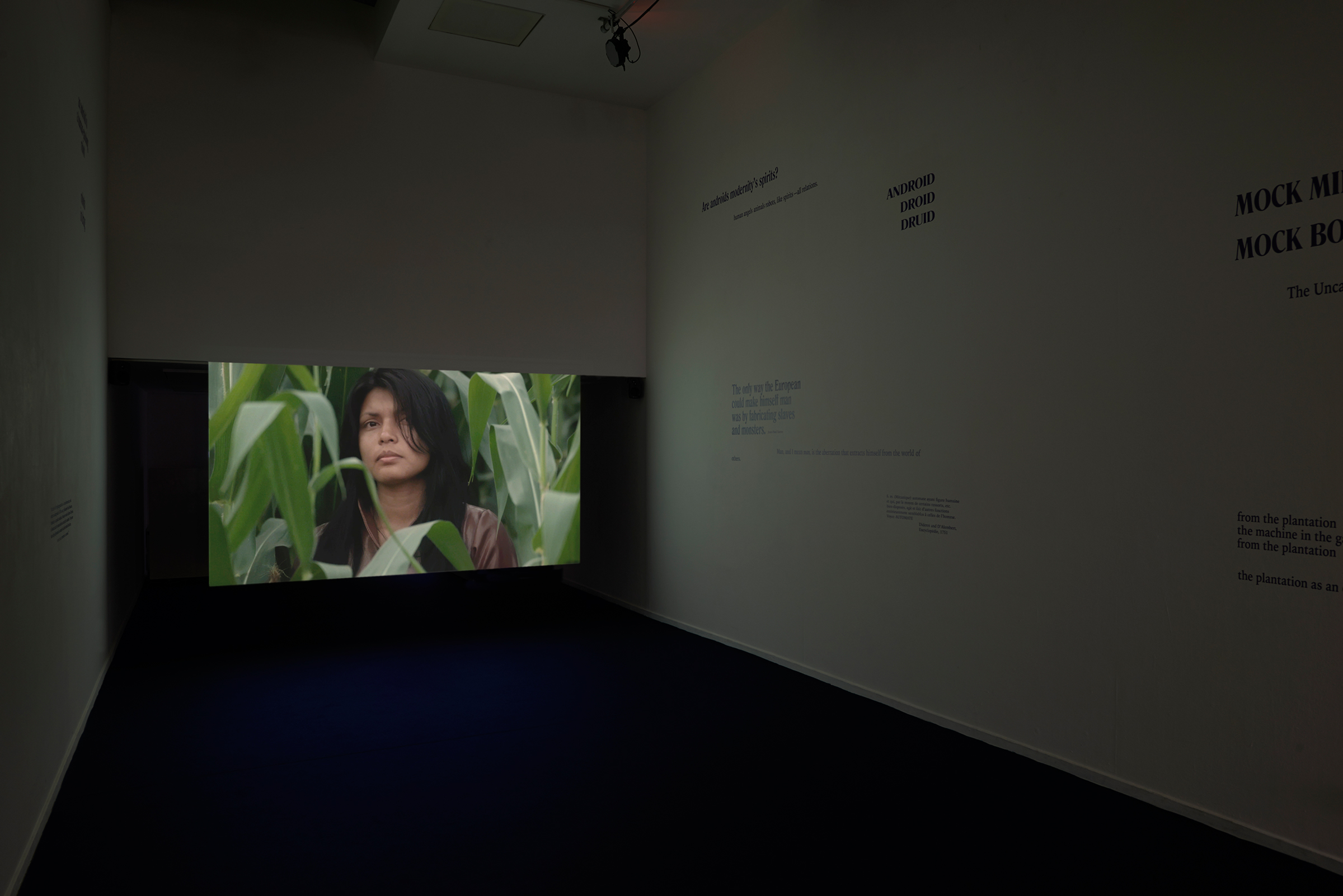 YWY, The Android
Pedro Neves Marques, 7'40'', video, sound, 2017
YWY, Visions
A series of exhibitions by Pedro Neves Marques and Zahy Guajajara, curated by Rosa Lleó, 2020-2021
With the kind support of La Caixa, CA2M, and 1646

"YWY, Visions presents a new phase of the collaboration between Pedro Neves Marques and Zahy Guajajara. Central to the project is the fictional android YWY, as protagonist in the narrative, as plot device, and wholly as an artwork. Engaging in strategies of worldbuilding, YWY, Visions combines sci-fi elements with Amerindian cosmologies to contest a linear claim on the future, offering instead a clash of many worlds and visions in between indigenous and white perspectives. In doing so, it explores how artistic expressions might both acknowledge historical legacies and present visions of futures beyond dystopia."

- from the press release of "YWY, Visions," an exhibition by Pedro Neves Marques and Zahy Guajajara, curated by Rosa Lleó, 1646, November 2020 - January 2021.

Developed in dialogue with indigenous actress and artist Zahy Guajajara, YWY, Visions includes many artworks by Pedro Neves Marques and in collaboration with other artists and authors. It follows from the 2017 films Semente Exterminadora and YWY, A Androide and will travel from 1646 in The Hague (2020) to CA2M in Madrid and CaixaFórum in Barcelona (both 2021). A publication edited by Pedro Neves Marques will be published by Sternberg Press/CA2M in 2021. Alongside its several artworks and research, the series will culminate with a new long-format film by Pedro Neves Marques.