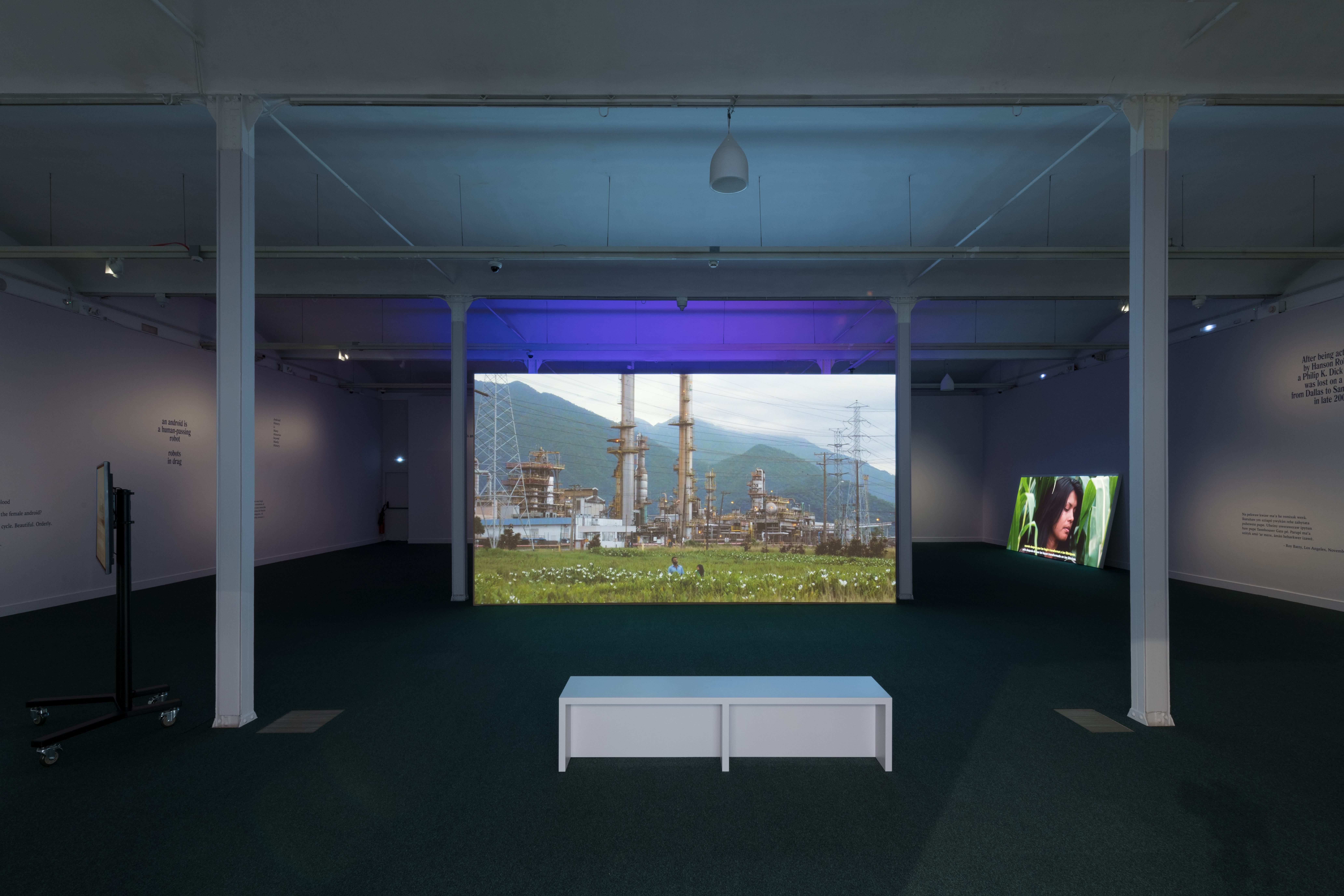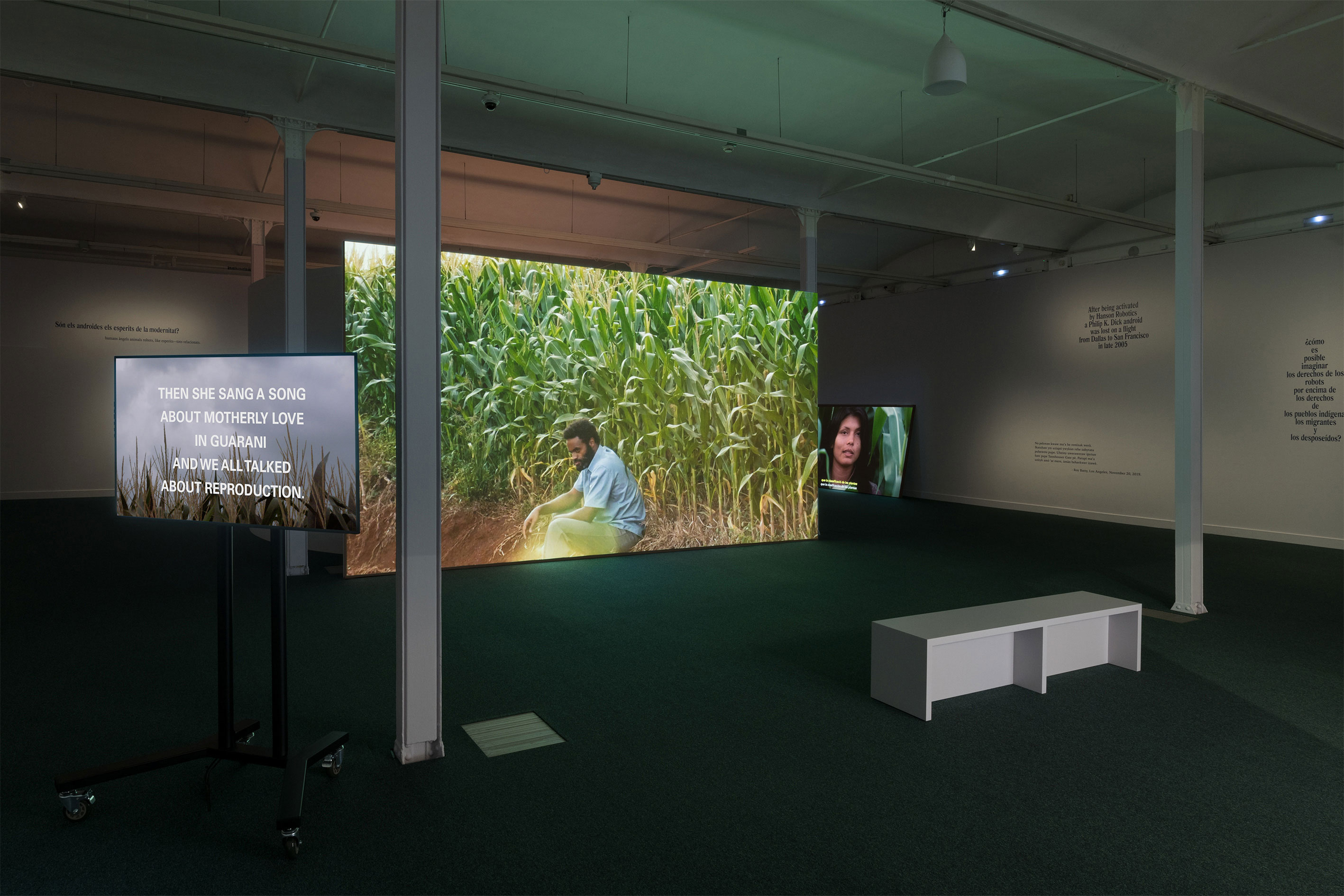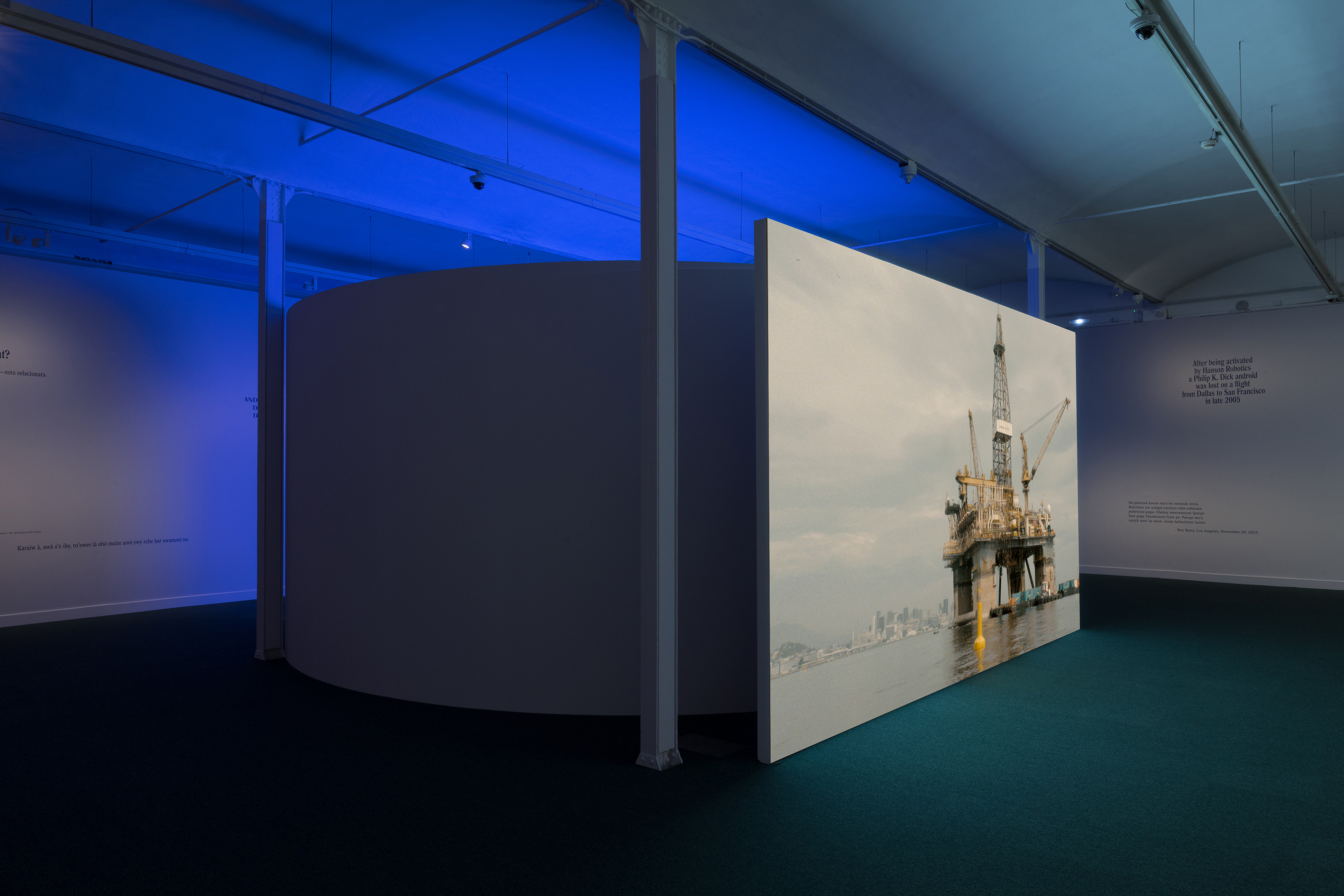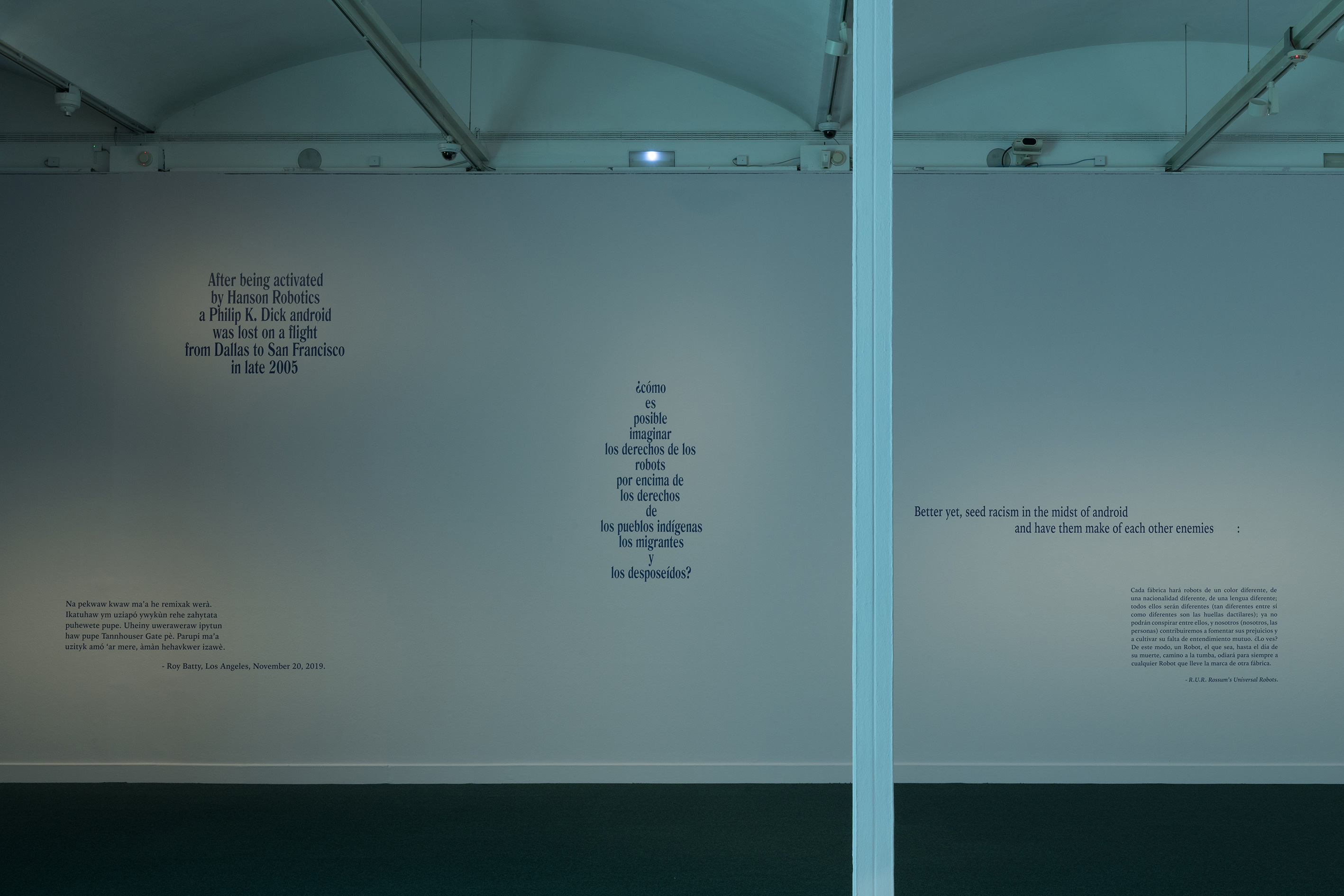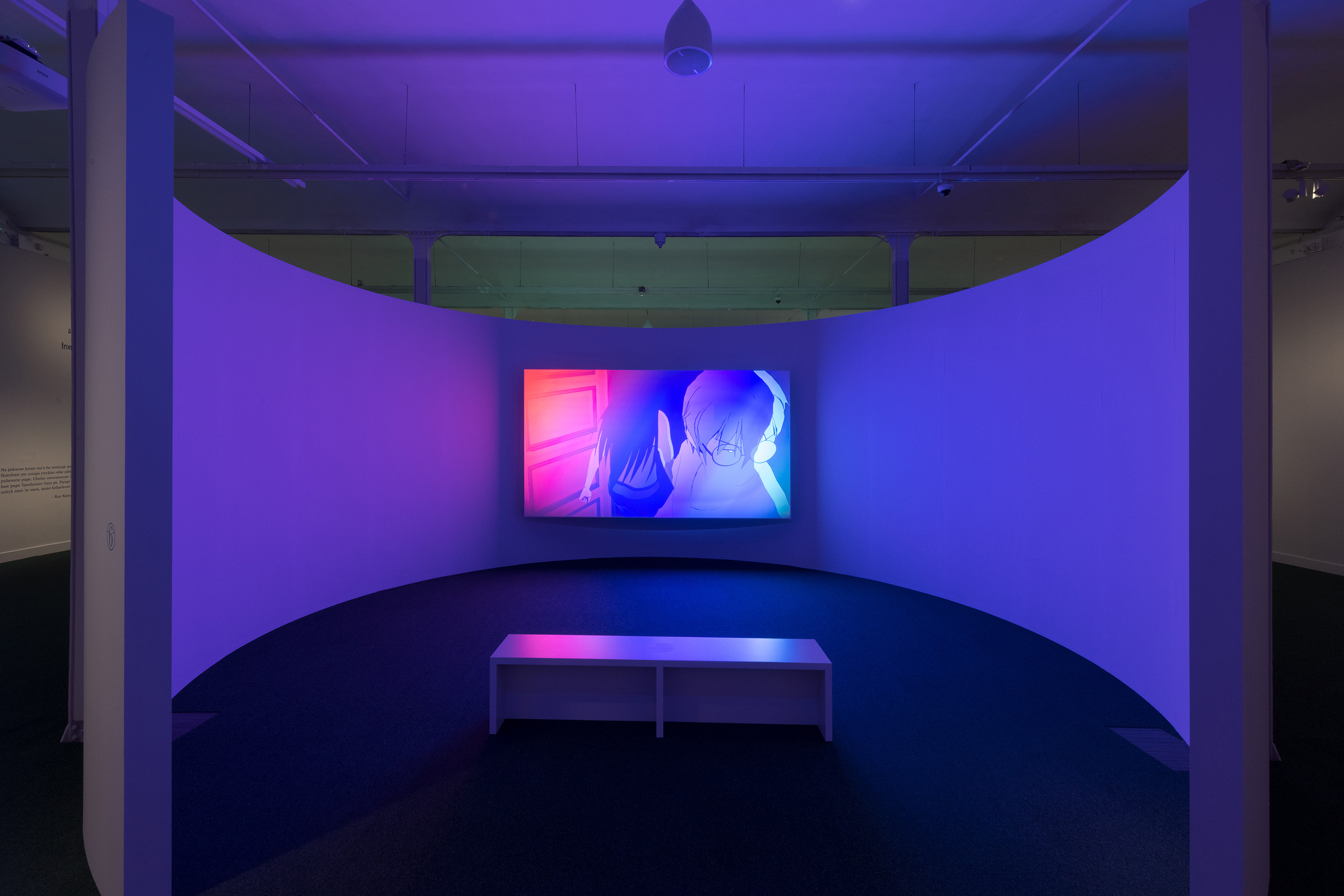 YWY, Visions
exhibition view at CaixaForum, Barcelona, 2021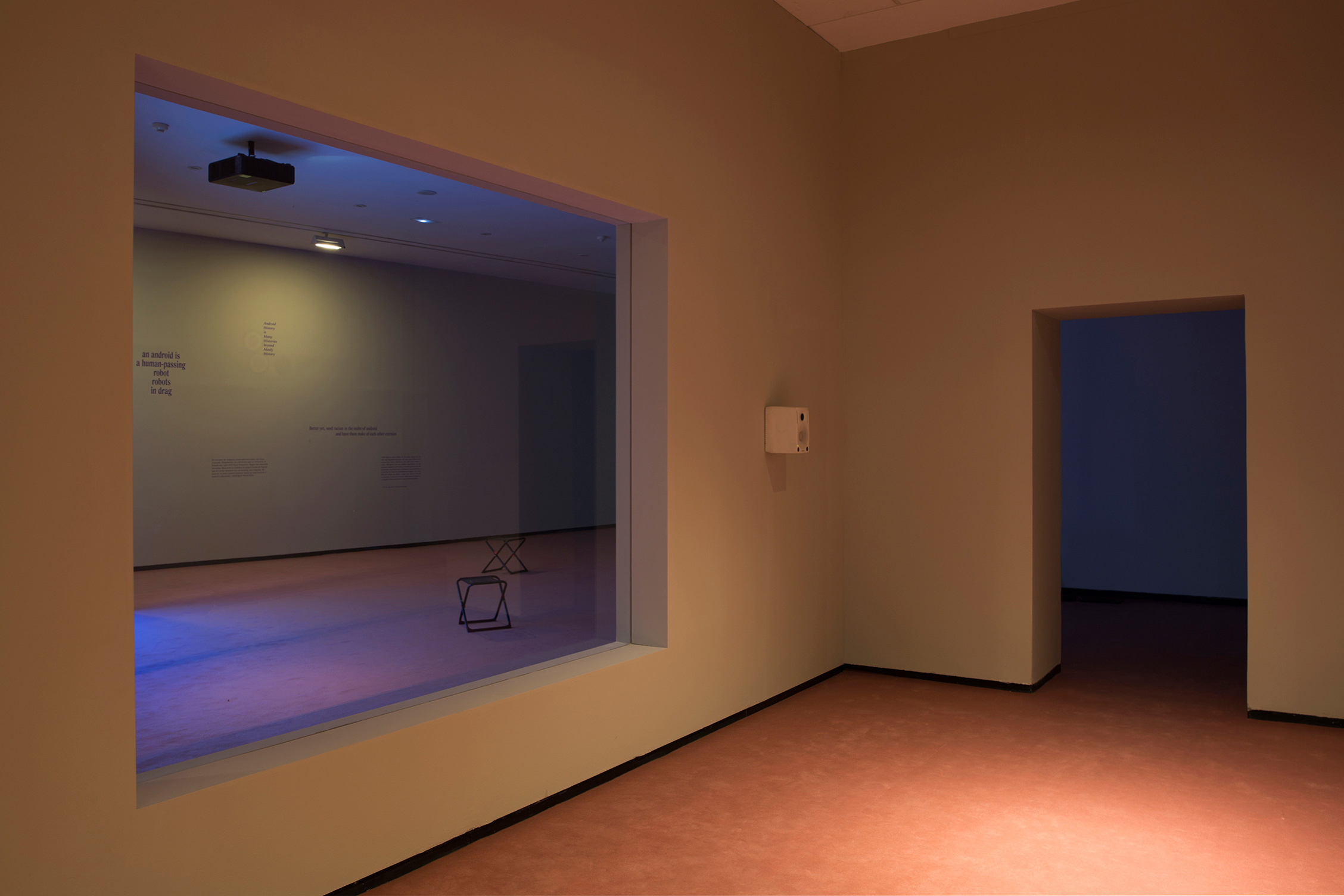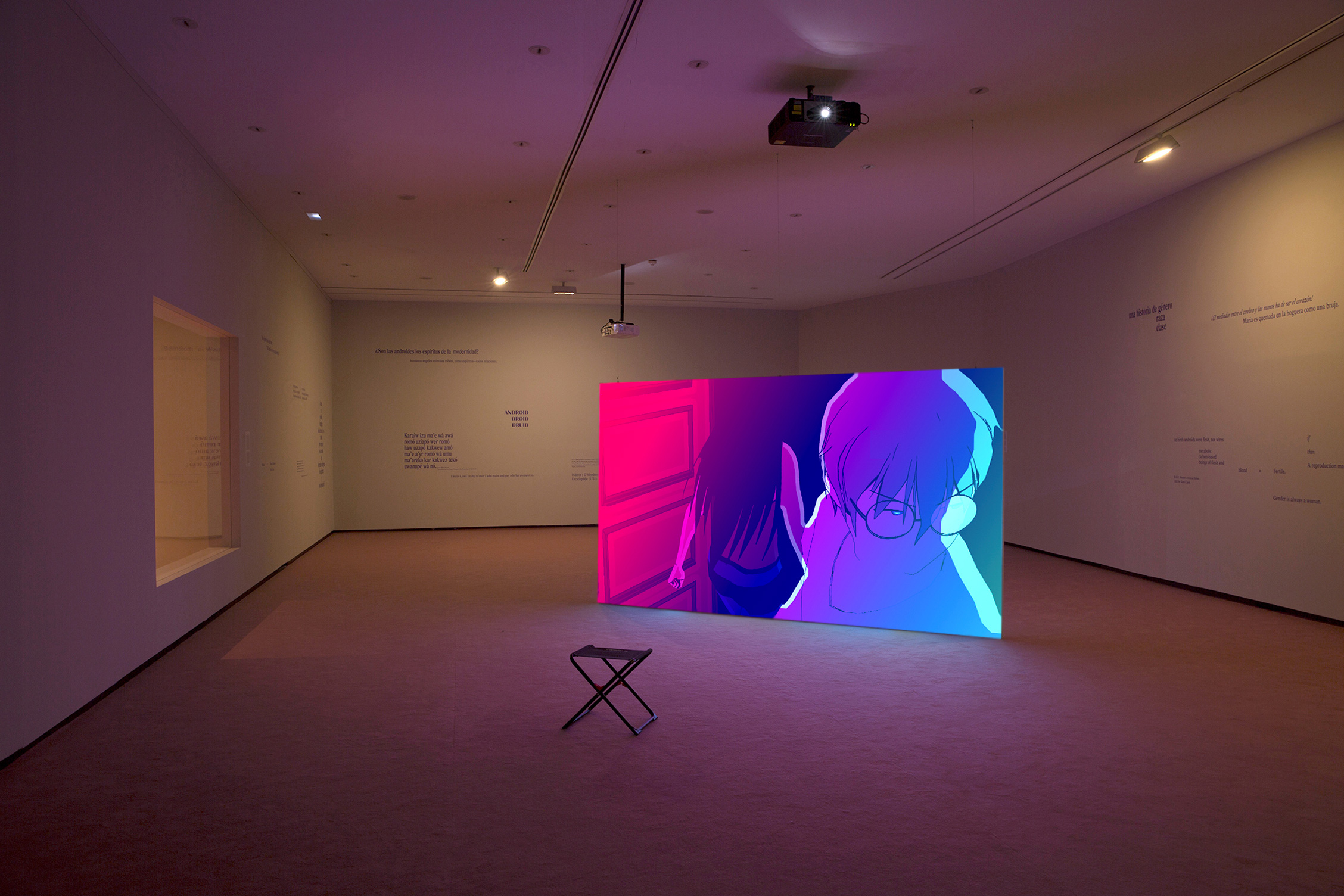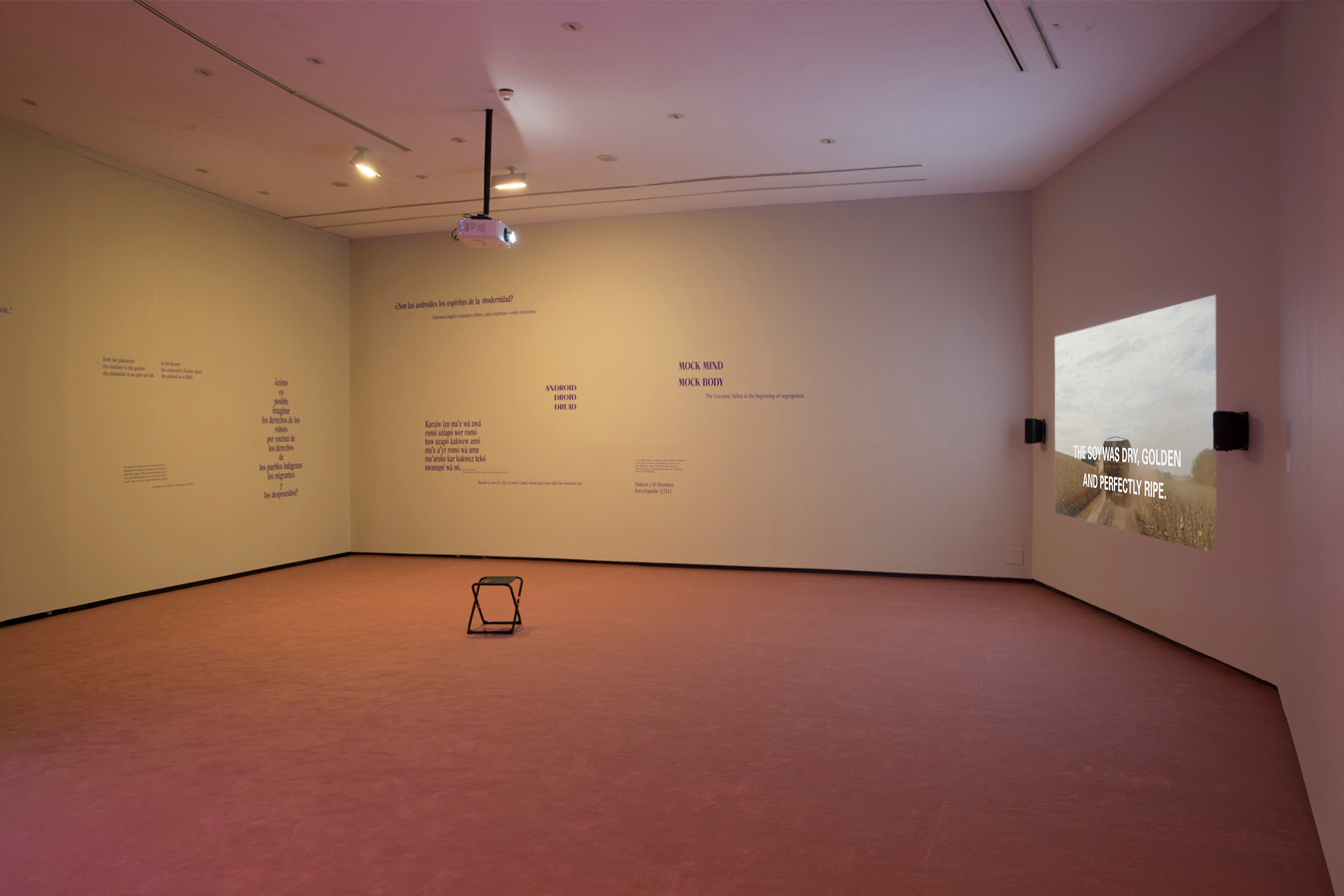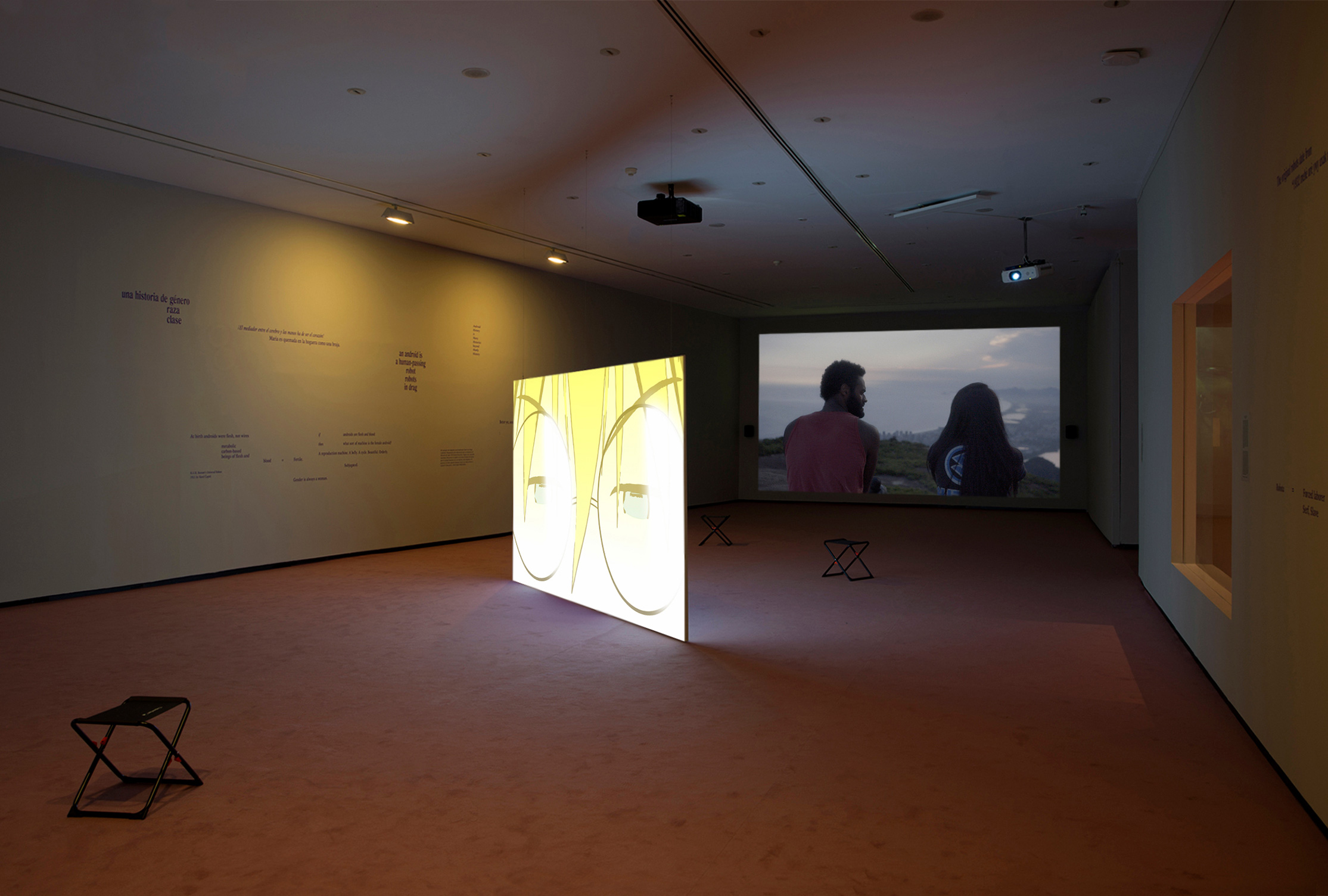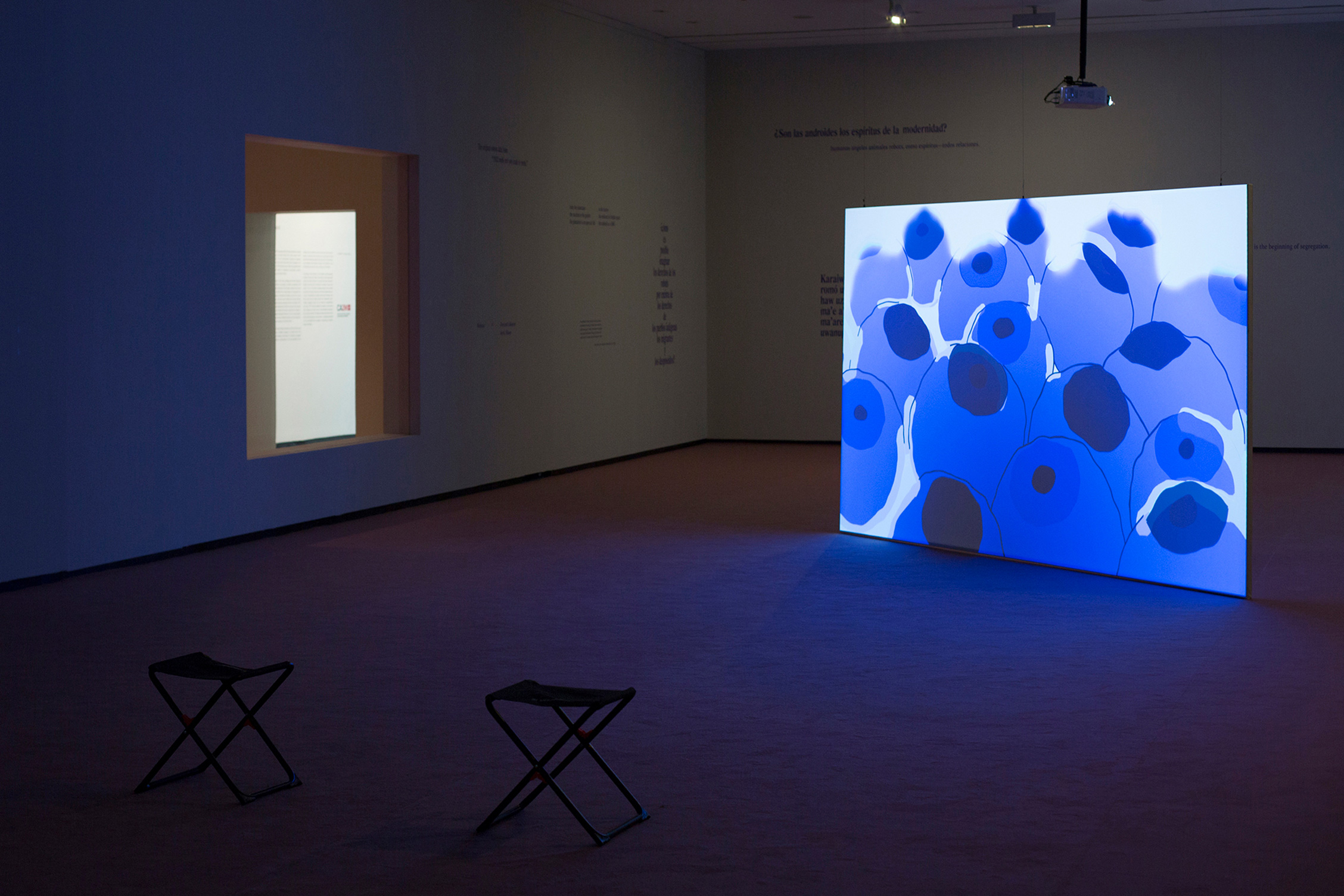 YWY, Visions
exhibition view at CA2M, Madrid, 2021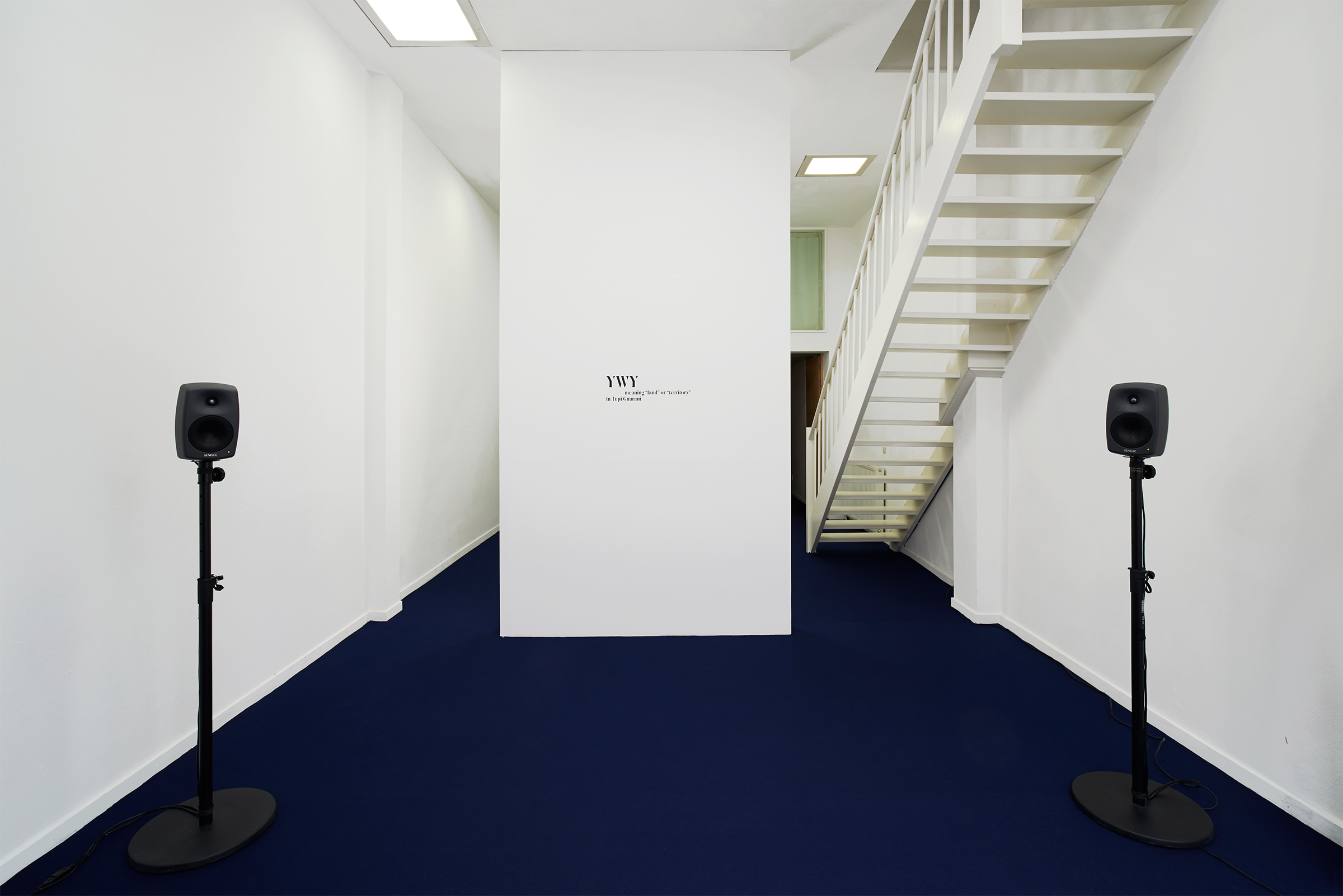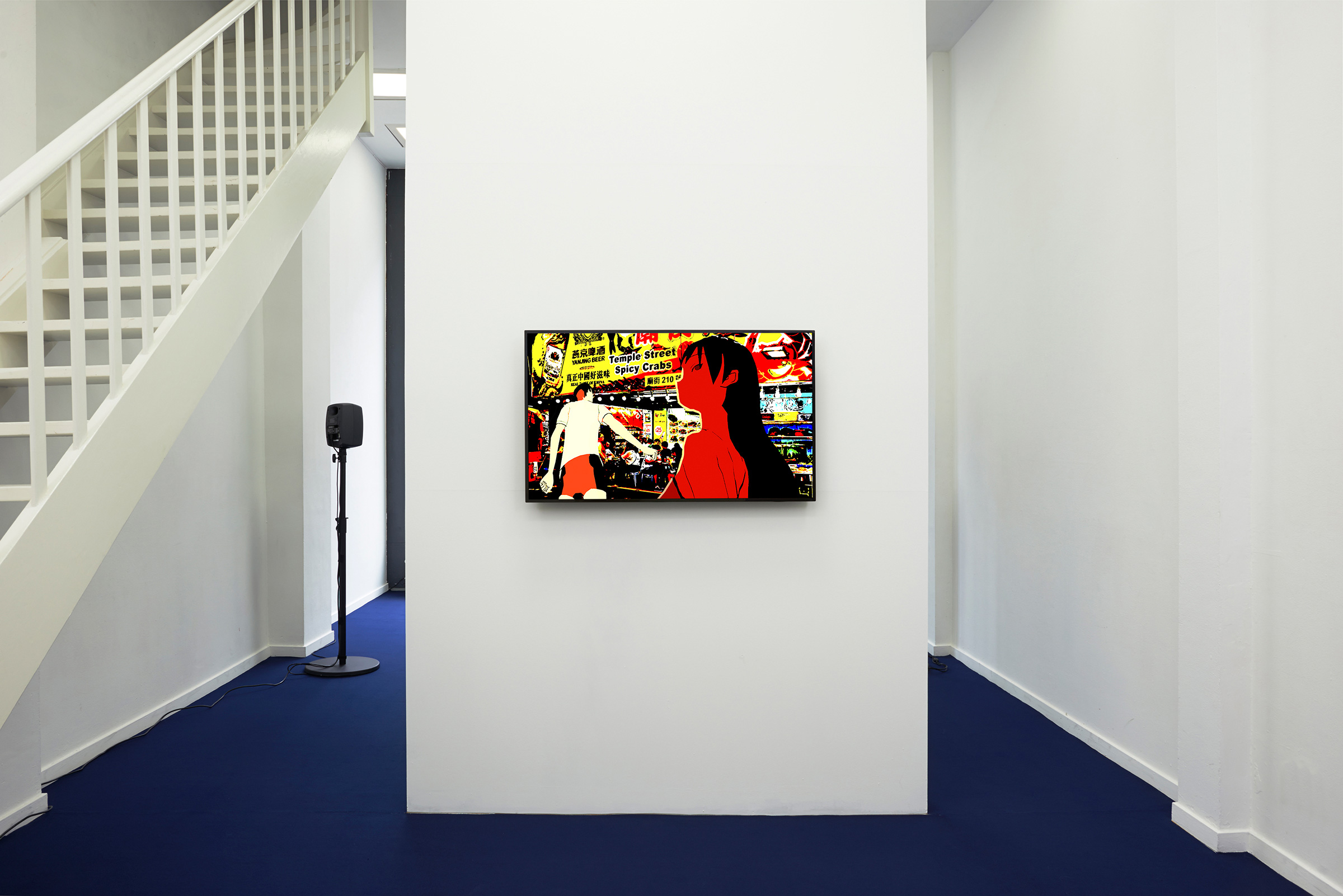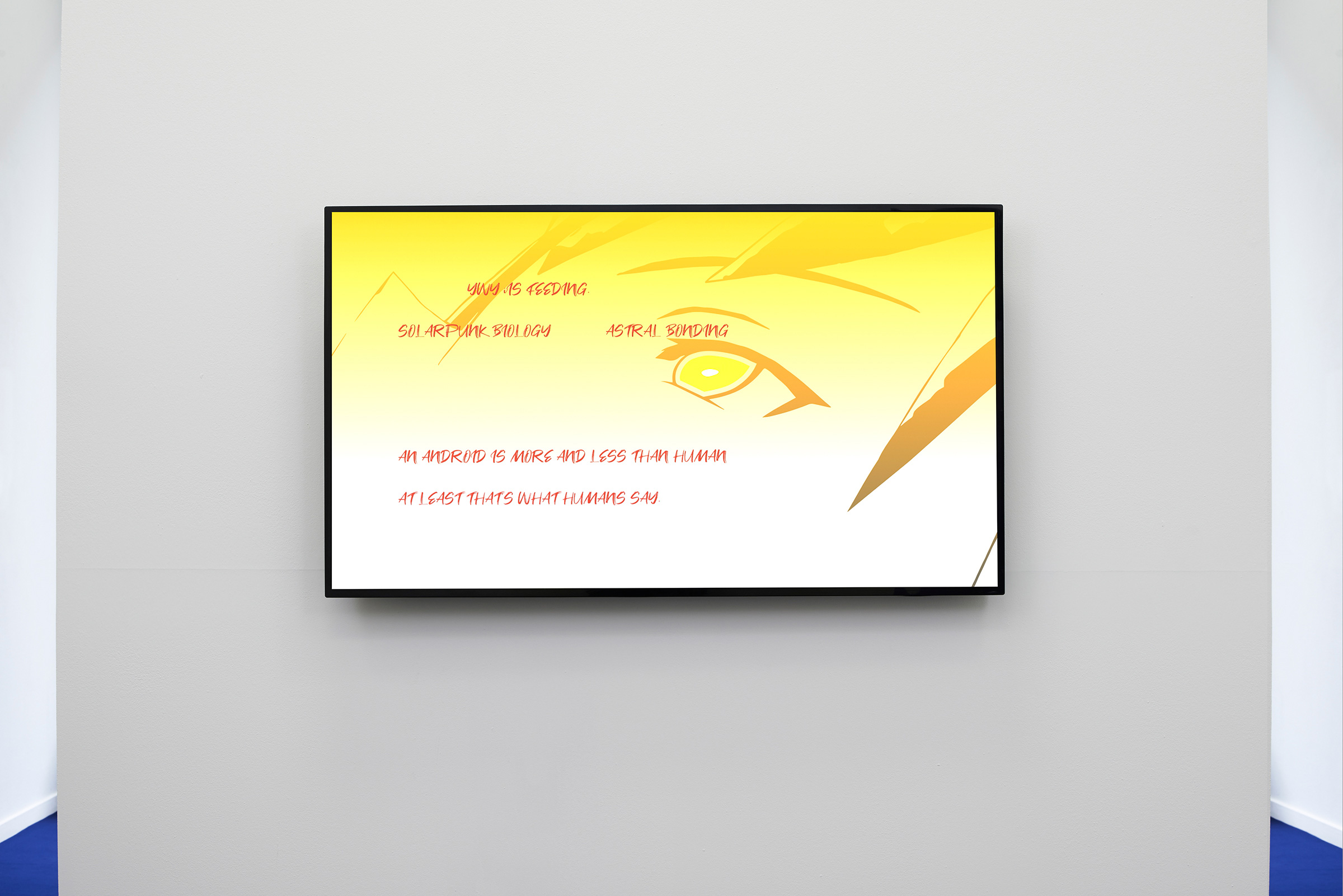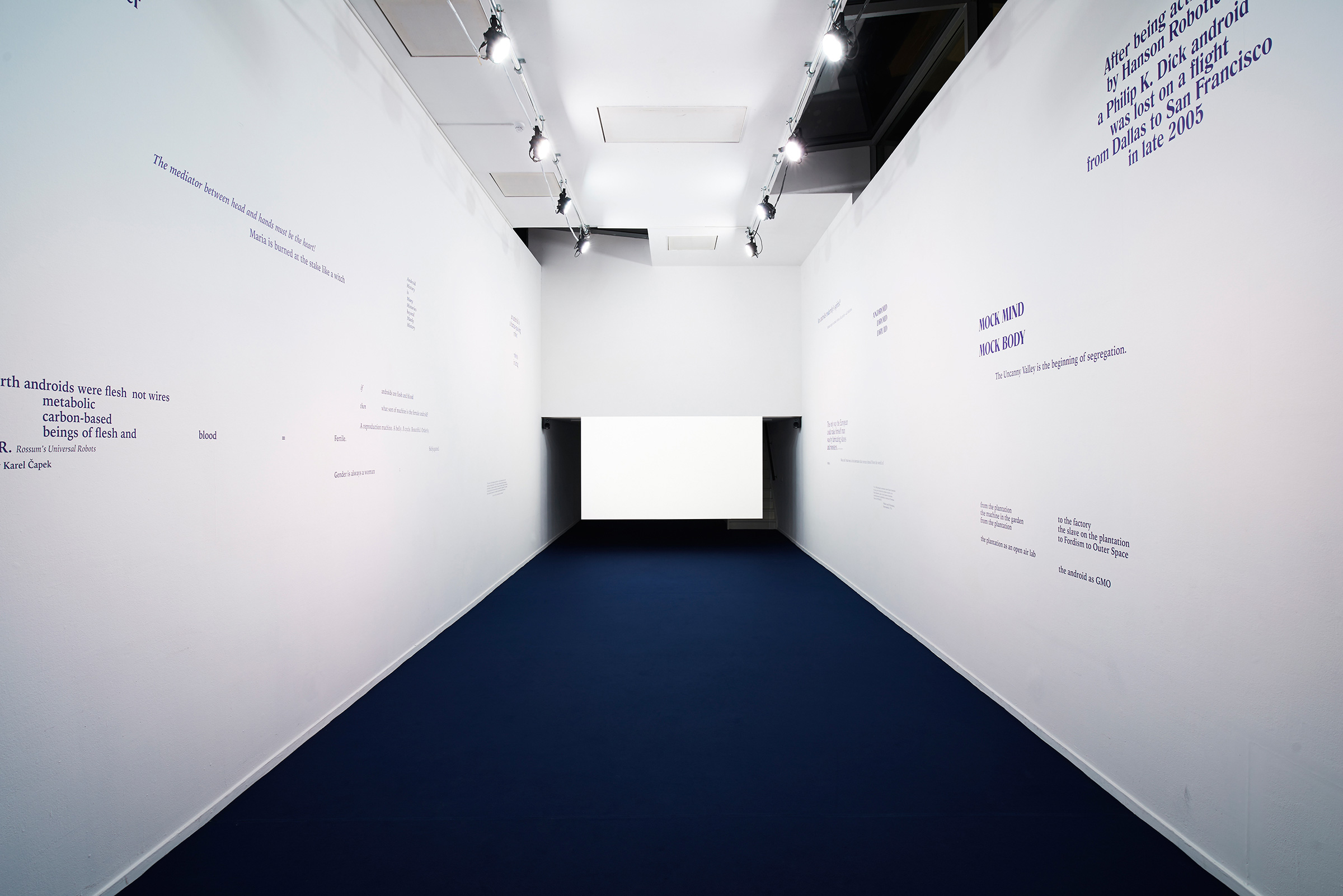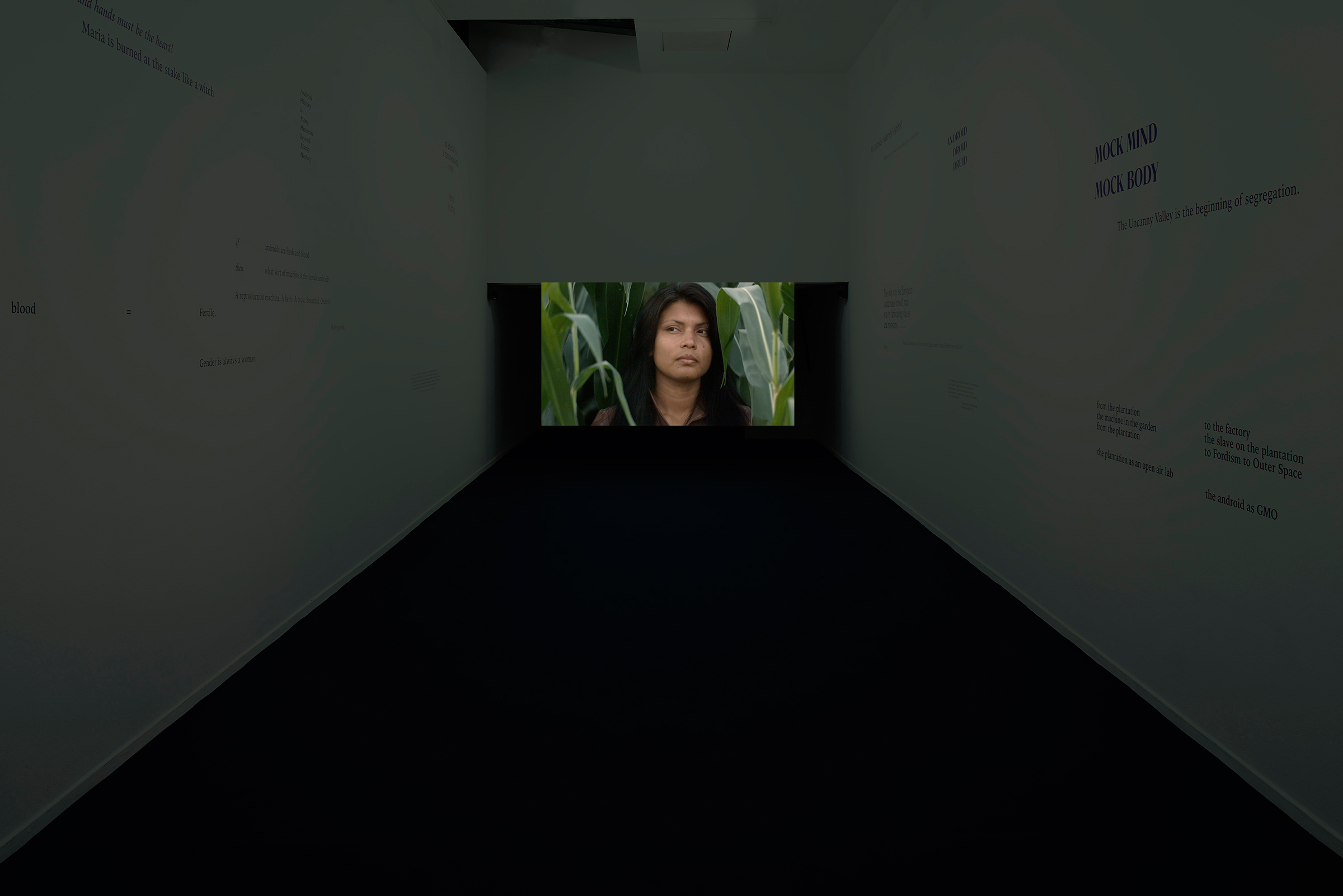 YWY, Visions
exhibition view at 1646, The Hague, 2020
YWY, Visions
A series of exhibitions by Pedro Neves Marques with Zahy Guajajara, curated by Rosa Lleó, 2020-2021
"YWY, Visions presents a new phase of the collaboration between Pedro Neves Marques and Zahy Guajajara. Central to the project is the fictional android YWY, as protagonist in the narrative, as plot device, and wholly as an artwork. Engaging in strategies of worldbuilding,
YWY, Visions
combines sci-fi elements with Amerindian cosmologies to contest a linear claim on the future, offering instead a clash of many worlds and visions in between Indigenous and white perspectives. In doing so, it explores how artistic expressions might both acknowledge historical legacies and present visions of futures beyond dystopia."
- from the press release of
YWY, Visions
, an exhibition by Pedro Neves Marques and Zahy Guajajara, curated by Rosa Lleó, 1646, November 2020 - January 2021.
Developed in dialogue with Indigenous actress and artist Zahy Guajajara,
YWY, Visions
follows from Pedro Neves Marques's 2017 films
Semente Exterminadora
and
YWY, A Androide
. The exhibition adds new works to what has become the
YWY Series
, including the documentary-style film
Learning to Live With the Enemy
(2017), the digital animation
YWY, Searching for a Character Between East and West
(2020) in its bastard Anime style made in collaboration with illustrator Hetamoé, the large-scale poetic and historical installation
Android Loop
(2020), and Zahy Guajajara's sound installation
Hekepé
(2020), which tells the beginning, middle, and end of a world from a Guajajara point of view. More recently a new short fiction film titled
YWY, Visions
has been shot and is in post-production, further continuing the series.
The series also expands in text, with the publication of the book
YWY, Searching for a Character Between Future Worlds: Ecology, Gender, Science Fiction
, edited by Pedro Neves Marques and published by Sternberg Press and CA2M, with contributions by Grace Dillon, Marisol de la Cadena, New Red Order, Rosa Lleó, Suzanne Kite, Pedro de Niemeyer Cesarino, Elizabeth Ginway, and Eliane Potiguara.