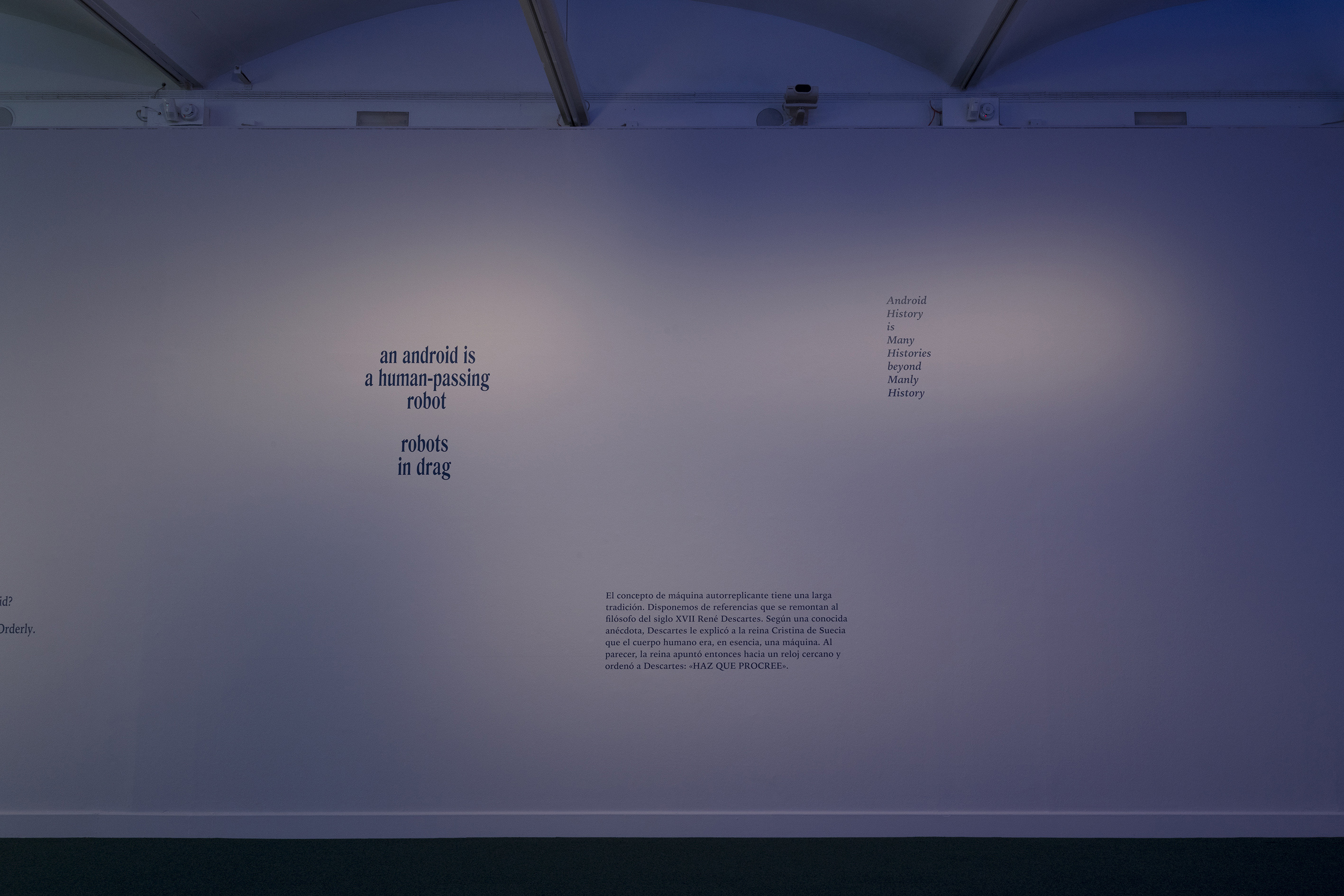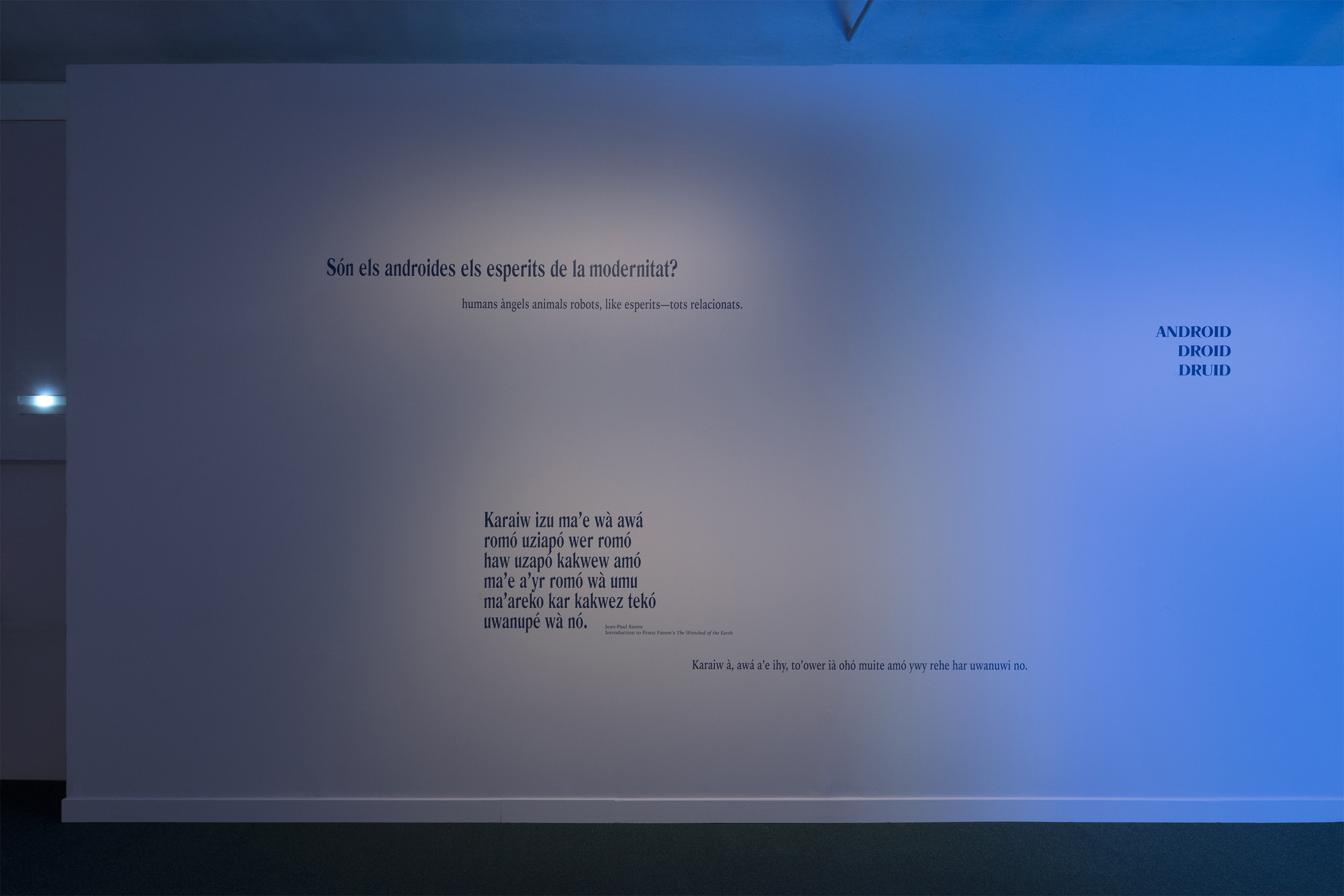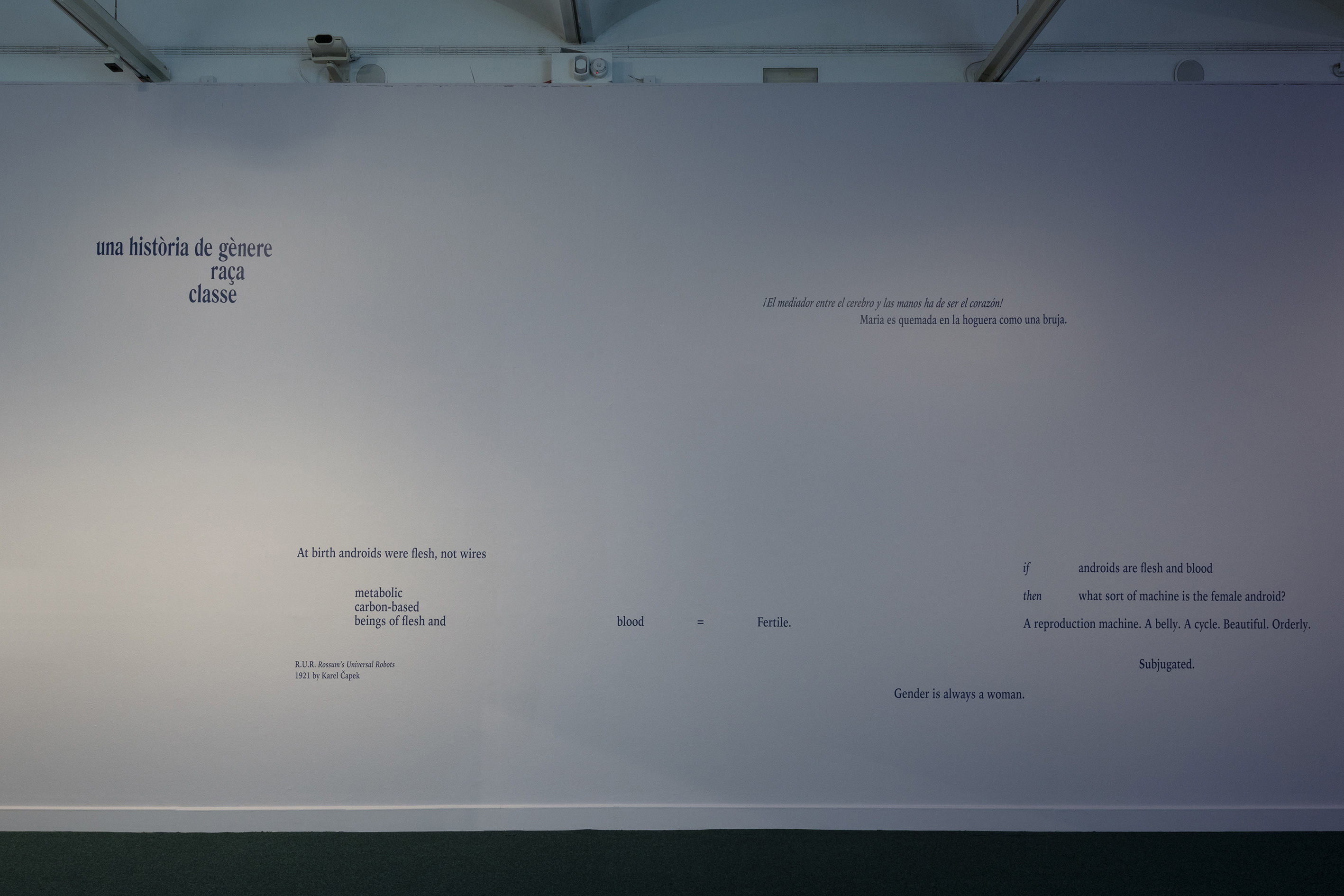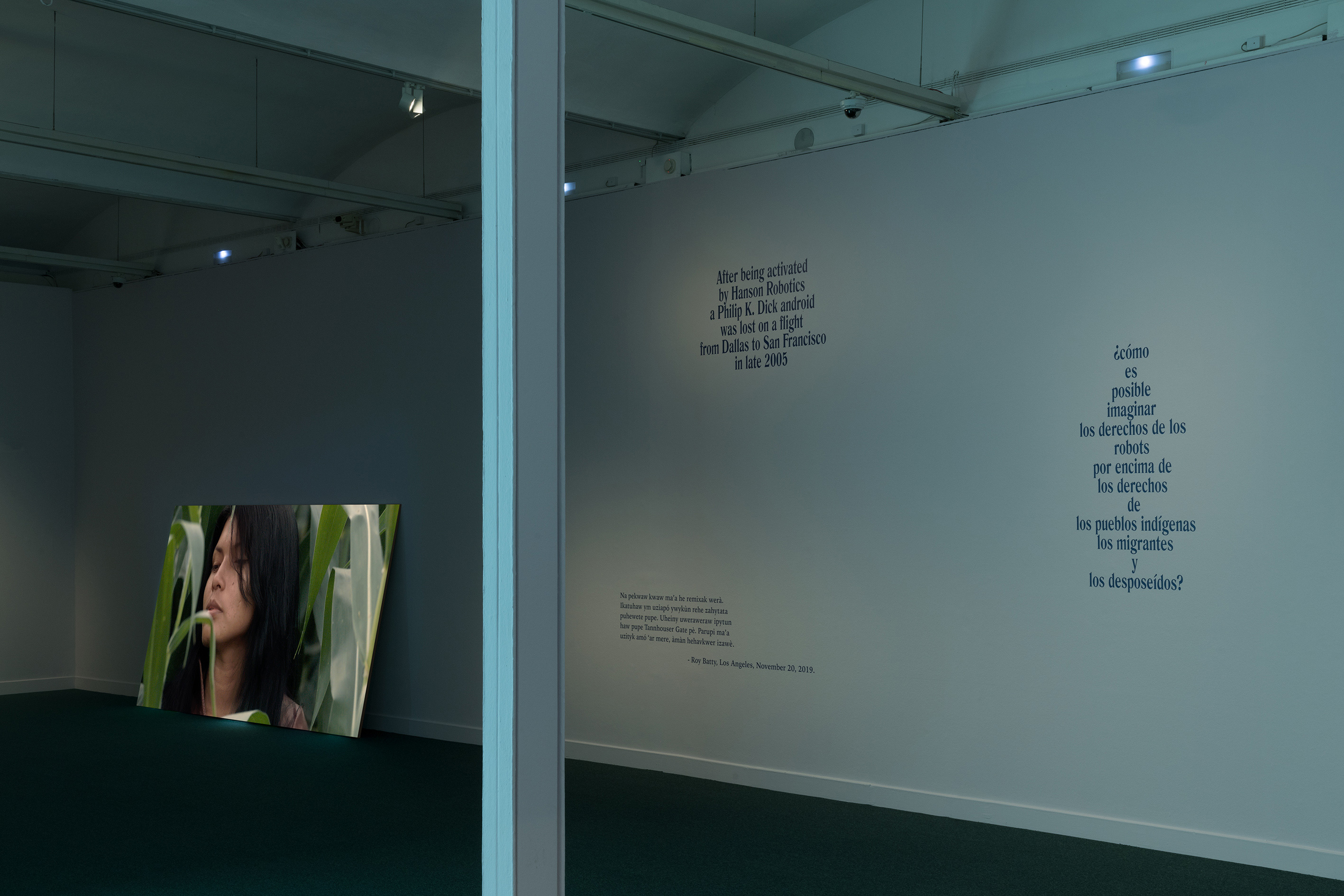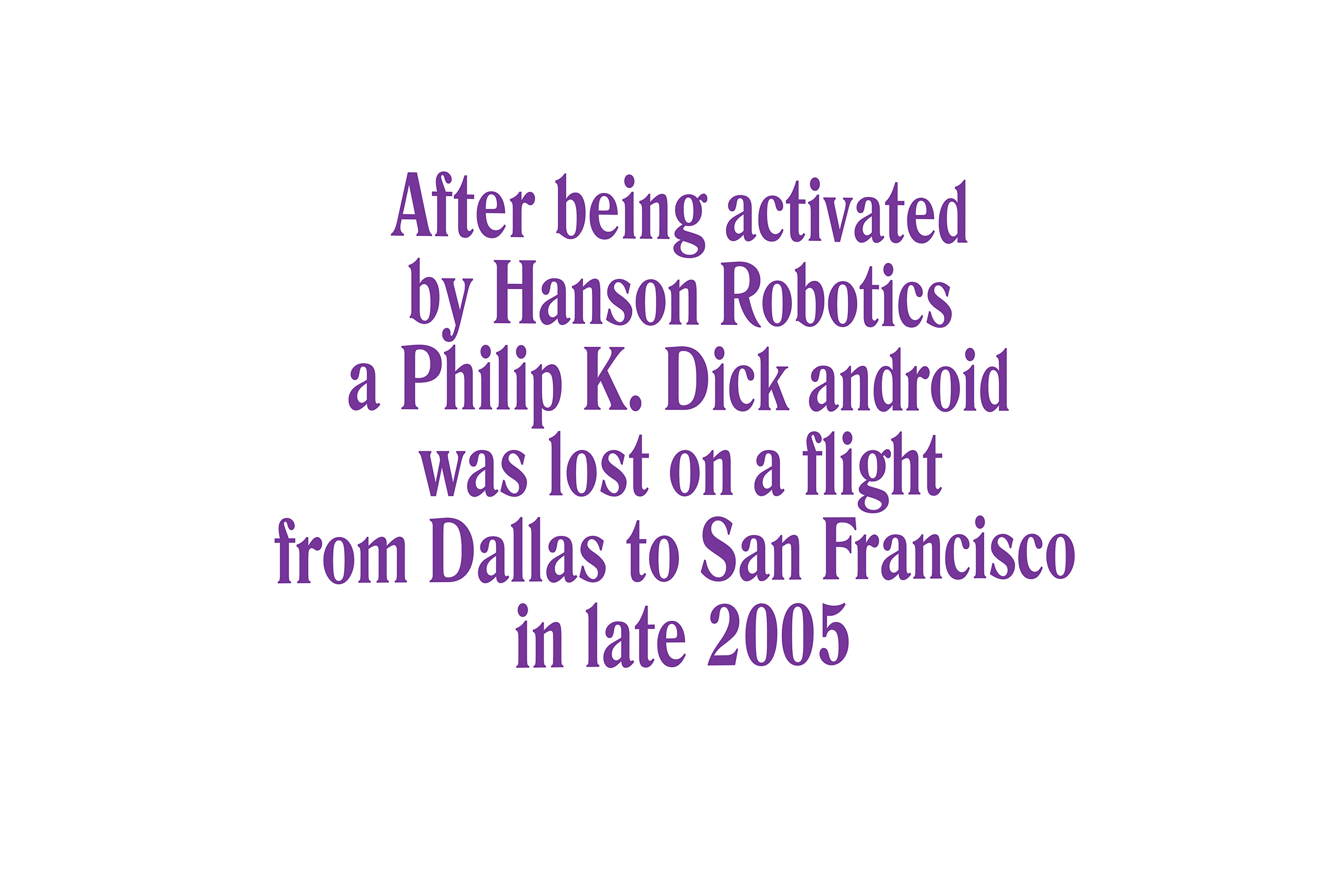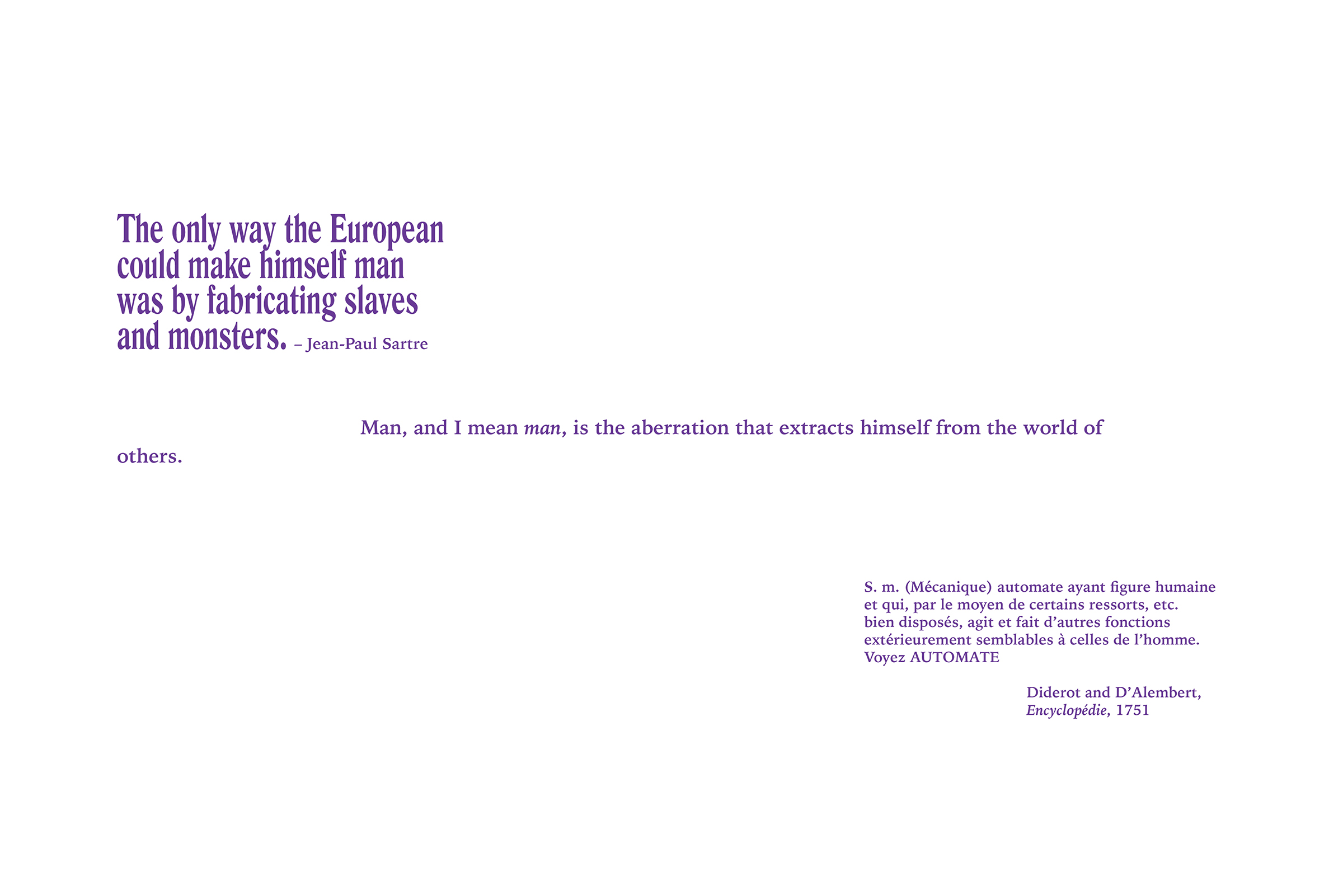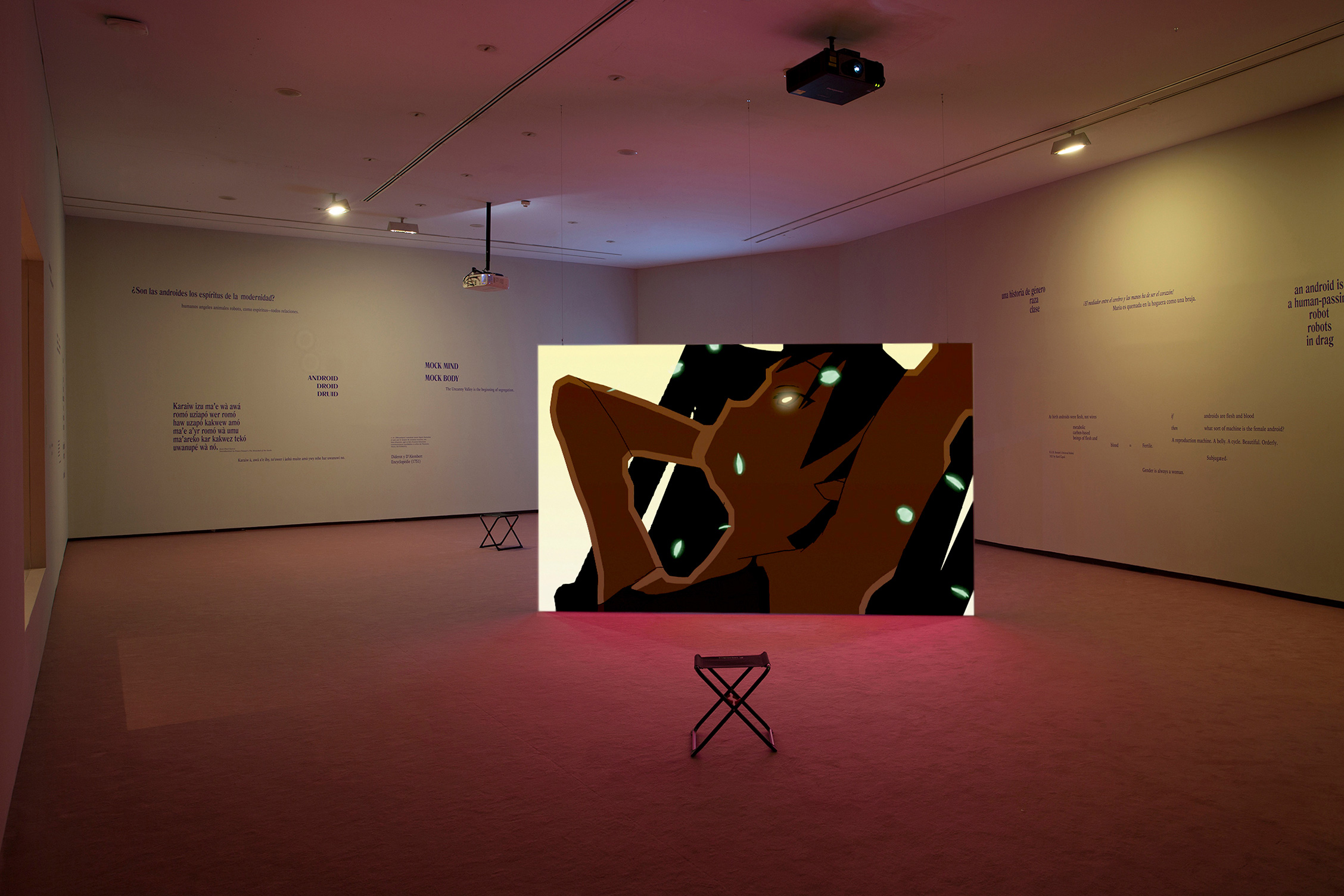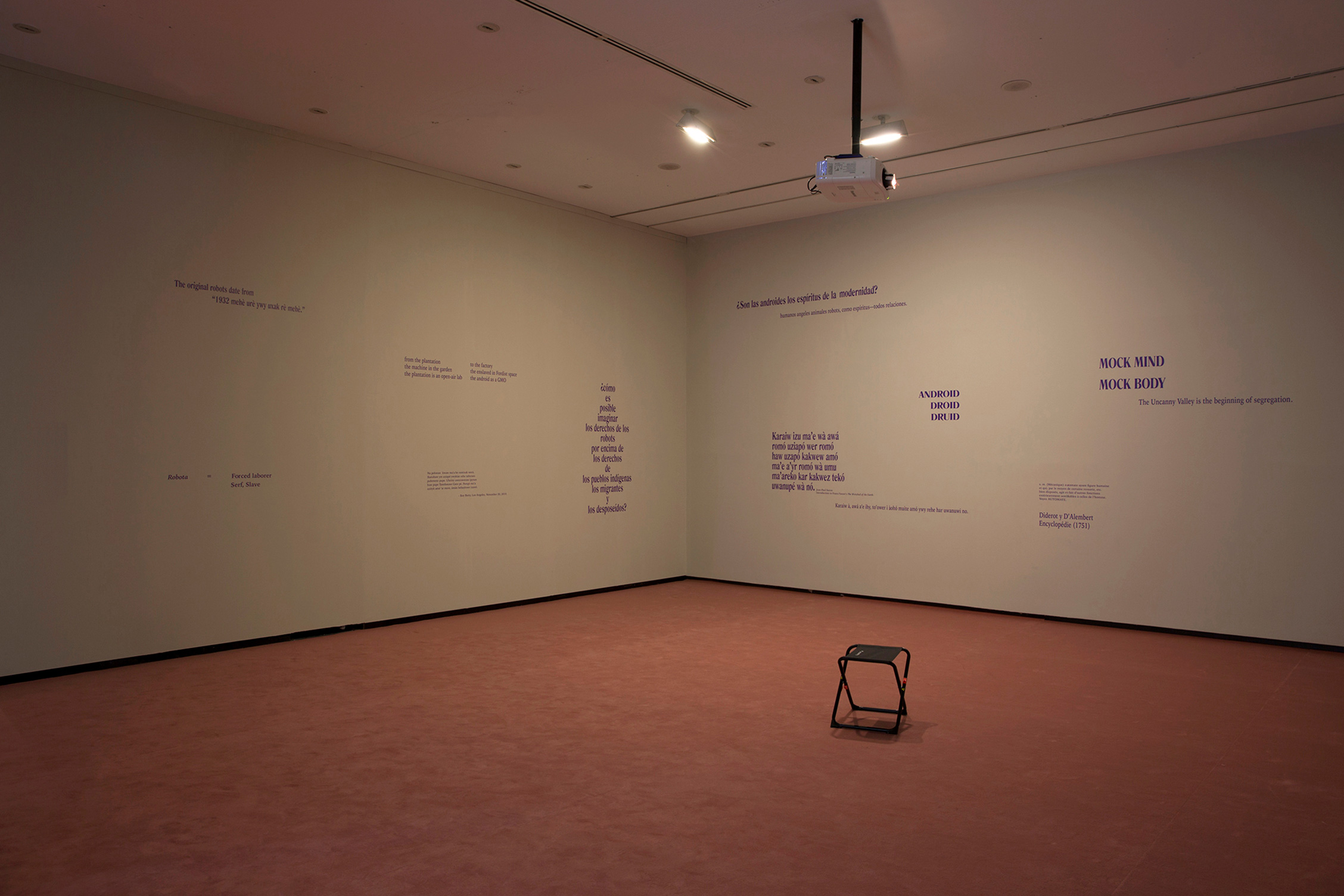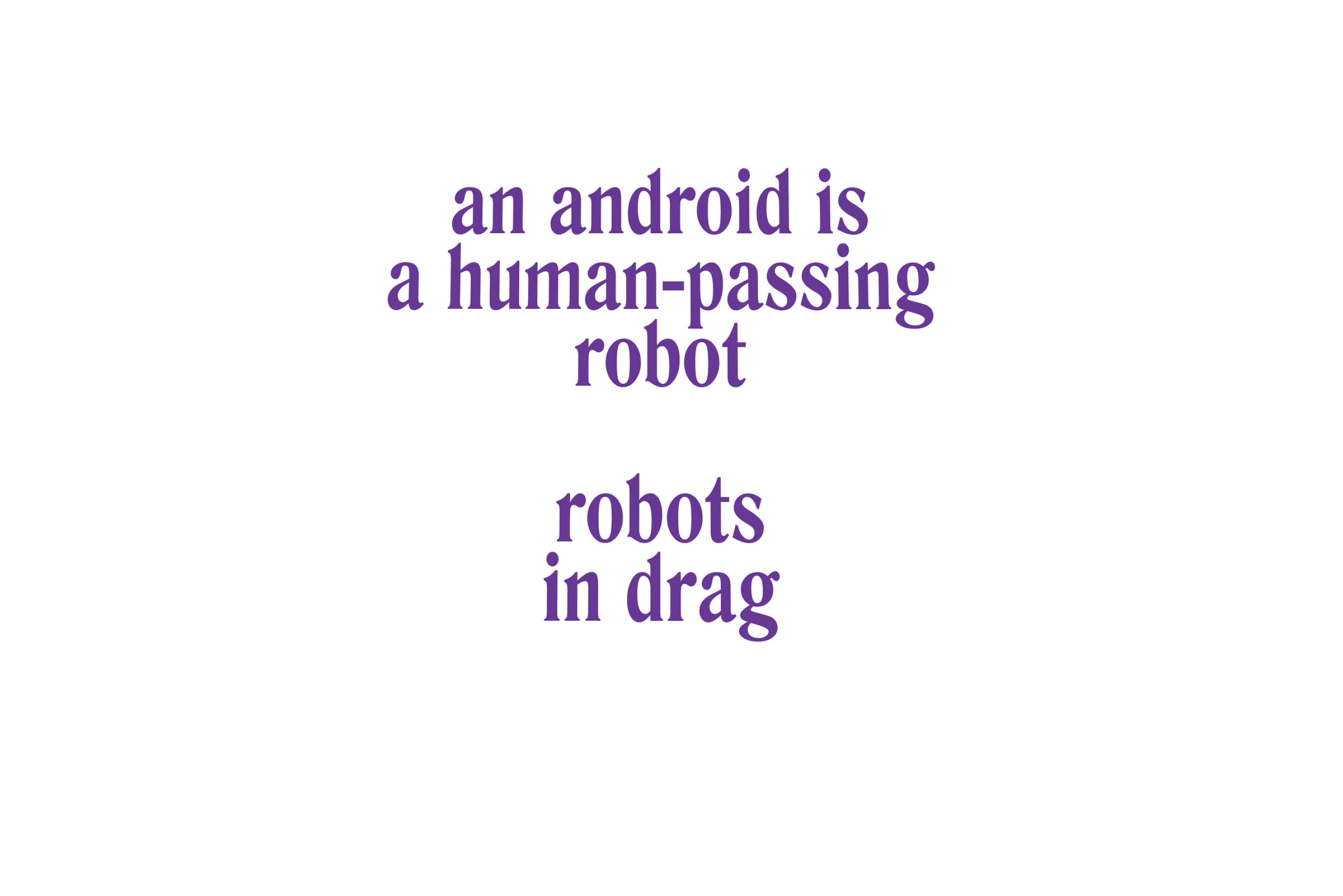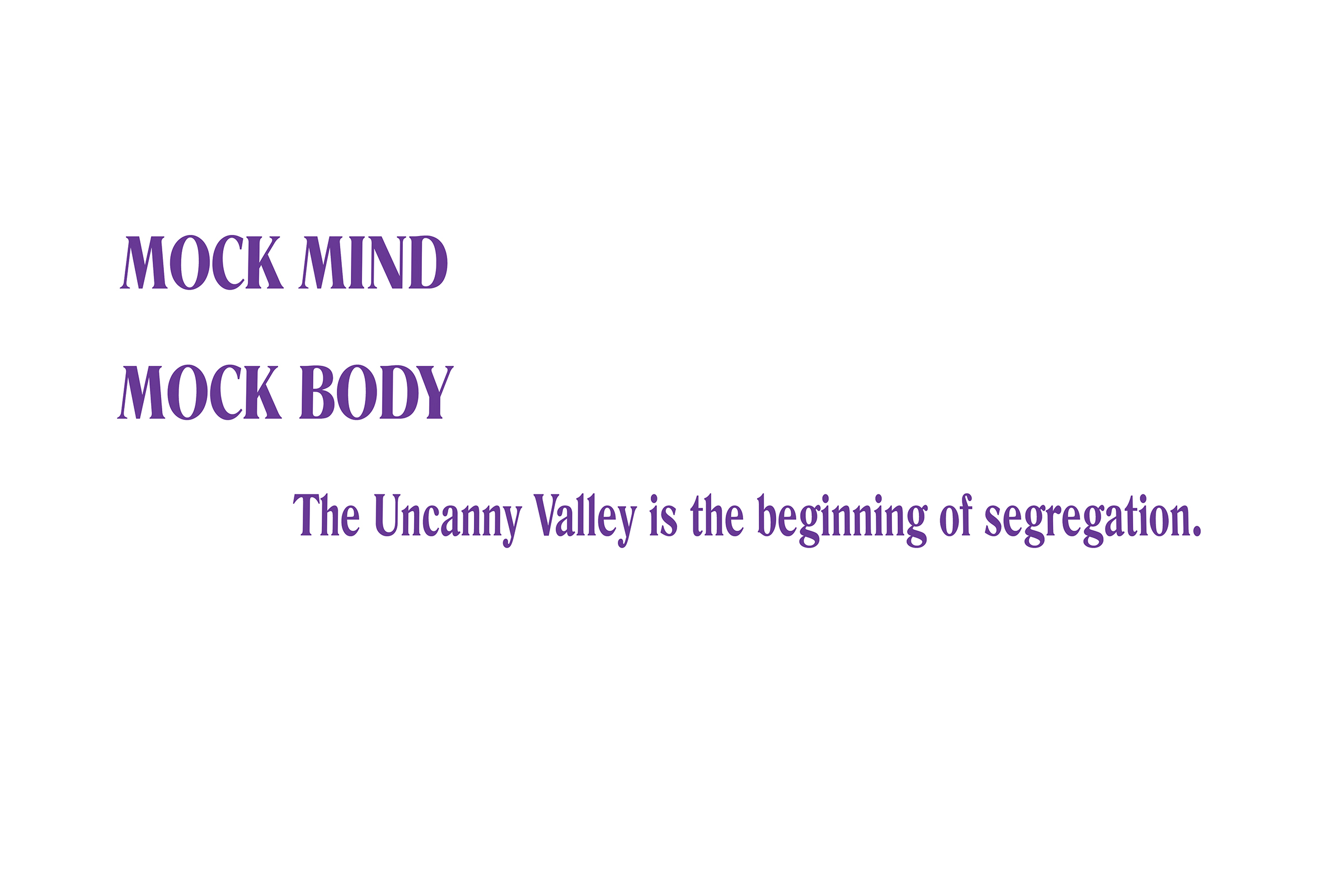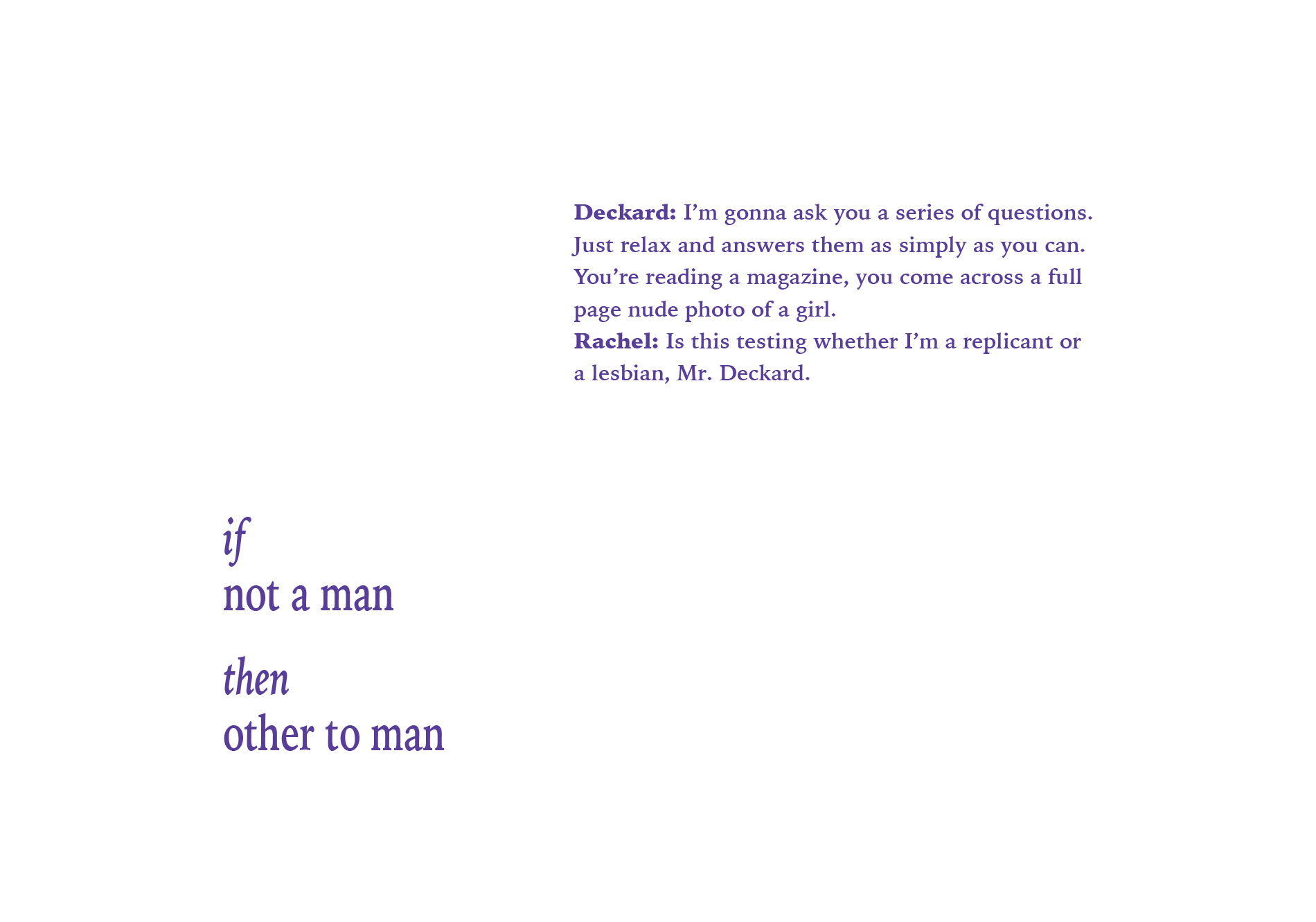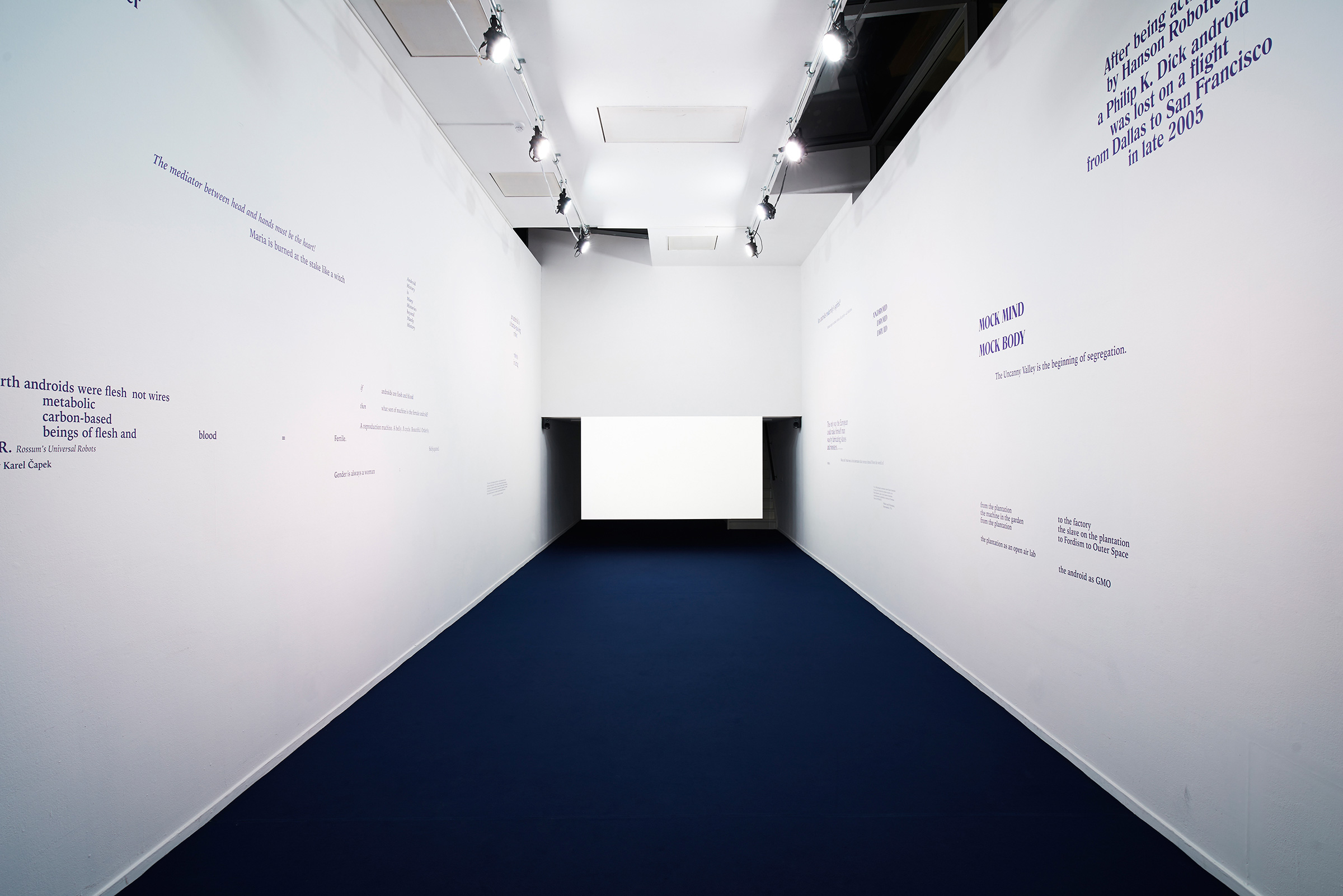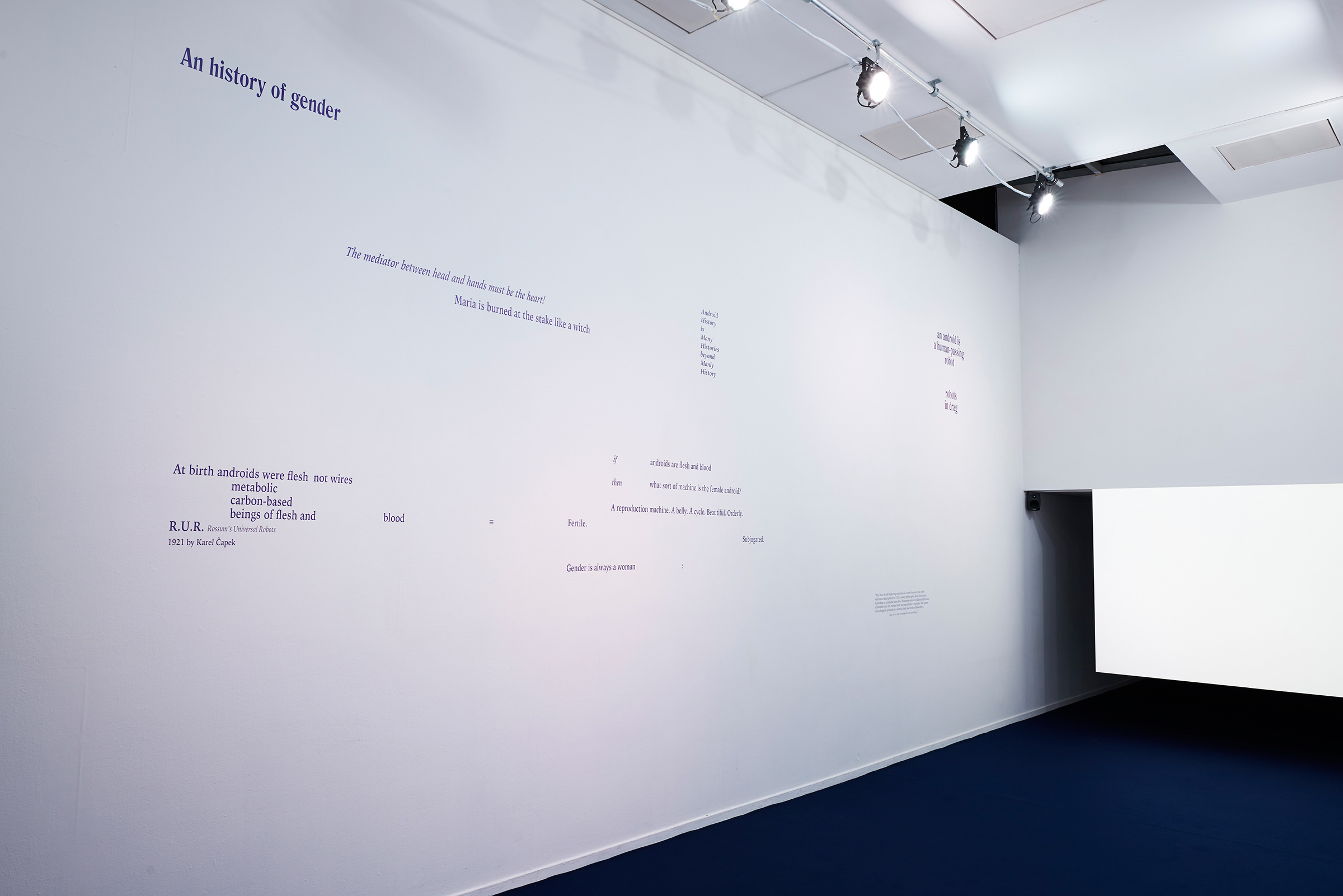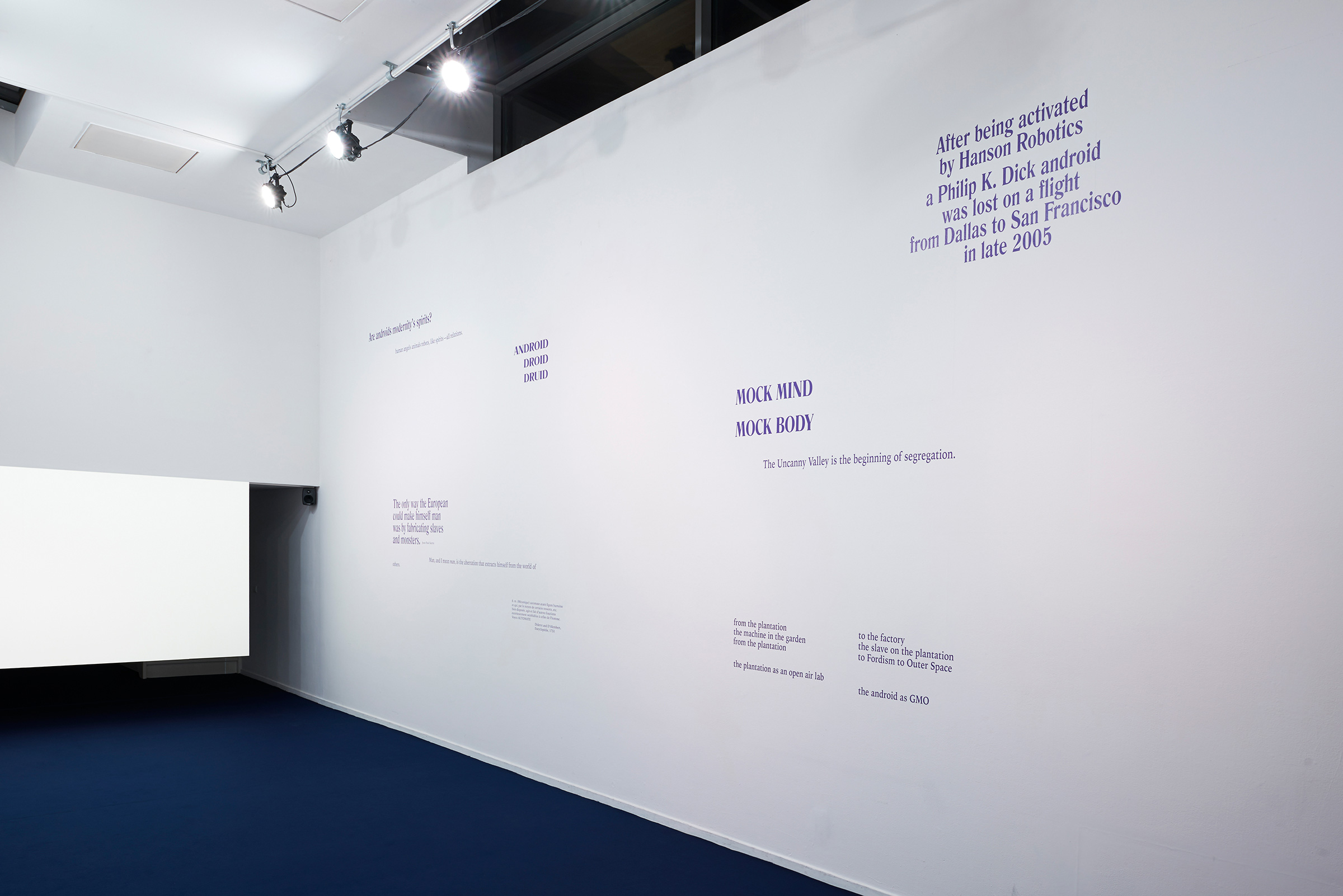 Installation views of Android Loop
at CaixaForum (Barcelona), CA2M (Madrid), and 1646 (The Hague)
Android Loop
Vinyl lettering on painted walls, dimensions variable to the space, 2021.

Android Loop is a large wall text piece set to the scale of the gallery walls, creating a loop around the exhibition space. The piece consists of up to 26 text compositions, between poetic writings and quotes from literature and the arts to historical research on the history of androids. Humorous at times, at others incisively polical, the piece expresses how this cultural robotic figure has always stood as a template for gender issues, the control of sexuality, the ontological distinction between humans and animals, as well as a long history of race and class. The piece can be displayed in different scales and forms in any exhibition walls in order to be site-specifically installed. Originally in English, the piece has been translated into several other languages, including Spanish, Catallan, and Ze'eg eté, language of the Tenetehara-Guajajara indigenous people.

Android Loop is part of a series of artworks and films, several of them in dialogue with actress and artist Zahy Guajajara, around the fictional character YWY, an android first seen in the film Exterminator Seed (2017).